Microsoft Introduces Hololens Headset with Hologram Technology
Microsoft has recently unveiled the headset for the future, Hololens. It is a nicely designed futuristic headset with some unique features. Hololens is designed to create interactive holographic images on user's vision. Now three dimensional images are going to be a common scenario in daily life of the wearers. Microsoft is trying to overlay objects around you with the latest Hologram technology. These devices are capable of transforming digital images like pictures, charts etc. from your computer to real looking objects which you can physically interact with.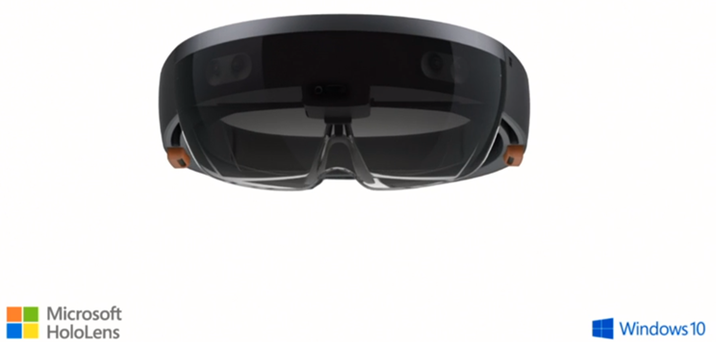 The device is specially designed to work with the latest Windows 10 operating system. In order to make it real, Microsoft has used many sensors to analyze the actions of users as well as the objects in the room. User can easily interact with the holographic images thus created and can feel the unique visual experience from different perspective. This is not just a hobbyist device. Designers, Architects and even students will benefit a lot from using the 3D images to see the images in a detailed manner. Hololens is also designed to overcome the complexities created by Google Glass and Oculus Rift. It is completely free of complex menus and is designed in the view of manageable user interface. The device also supports certain pre-added hand movements and gestures to highly user friendly.
Hololens comes with a camera which can capture the images in front it. With the help of latest motion sensors and Hologram technology, three dimensional images are created and you can even see through the hard objects like tables, chairs etc. in your living room and can even get the idea about what's inside those objects. A powerful virtual world is thus created with this dynamic technology. Microsoft has defined Hololens as the most powerful Holographic computer world has ever seen. The device not only consists of plethora of sensors but also has a GPU, CPU and a dedicated holographic processor which makes it a perfect computing device.
Microsoft has recently offered its Windows 7 and 8 users a free upgrade to the latest version Windows 10. So it won't be a mammoth task for the users to get the compactible software for the device. Even though there is no information regarding the release of the product. Microsoft may introduce this prestigious product with the release of Windows 10 OS. Microsoft will not be interested to sell this product with a price range greater than the Google glass. They are clearly targeting the flagship model of Google here. Anything falls between $500-$1000 can be expected as the cost to own the device. This classy product is capable of bringing some wonders to the gadget universe.
By

Nivin JS

In Technology
— 26 Jan, 2015