Enhance Your Browsing Experience: Block Ads with Adblock Plus
In today's digital age, advertisements have become an omnipresent part of our online browsing experience. They pop up on websites, videos, and social media platforms, often disrupting our focus and slowing down our browsing speed. Fortunately, with the help of Adblock Plus, an efficient ad-blocking tool, users can regain control over their online experience. In this article, we'll explore how Adblock Plus works and why it has become the go-to solution for millions of internet users worldwide.
What is Adblock Plus?
Adblock Plus is a popular browser extension developed by Eyeo GmbH. It is designed to block unwanted and intrusive advertisements across various web platforms. Compatible with multiple browsers, including Google Chrome, Mozilla Firefox, and Microsoft Edge, Adblock Plus has garnered a large user base due to its effectiveness and ease of use.
How does Adblock Plus work?
Adblock Plus operates using filter lists, which consist of predefined rules that identify and block specific types of ads. These filter lists are regularly updated to keep up with the evolving nature of online advertising. When you install Adblock Plus, it comes preloaded with a set of filter lists that offer a solid foundation for blocking most intrusive ads.
Additionally, Adblock Plus allows users to customize their ad-blocking experience. It provides users with the ability to create their own filter lists or subscribe to additional lists maintained by the community. This flexibility enables users to fine-tune the ad-blocking functionality according to their preferences.
Benefits of using Adblock Plus
Enhanced browsing speed: Advertisements often consume significant bandwidth, leading to slower page loading times. By blocking ads, Adblock Plus improves your browsing speed, allowing you to navigate the web faster and more efficiently.
Improved security: Online advertisements can sometimes contain malicious scripts or lead to potentially harmful websites. Adblock Plus helps protect your computer from malware, phishing attempts, and other online threats by filtering out these potentially dangerous ads.
Enhanced privacy: Many ads track your online behavior, collecting personal data and invading your privacy. Adblock Plus prevents these tracking mechanisms, safeguarding your privacy and providing a more secure browsing experience.
Reduced visual clutter: Intrusive ads can be visually distracting, disrupting your reading or viewing experience. Adblock Plus eliminates these distractions, allowing you to focus on the content that matters to you.
Customization options: Adblock Plus offers a range of customization options, allowing users to personalize their ad-blocking experience. Whether you want to whitelist certain websites or modify the filter lists, Adblock Plus provides the flexibility to adapt the tool to your specific needs.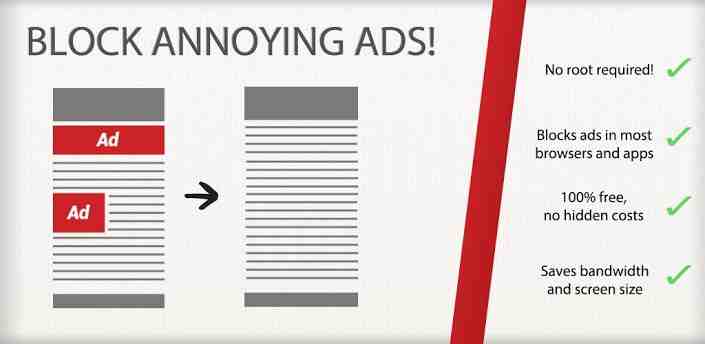 Adblock Plus has emerged as a powerful tool for internet users seeking an ad-free browsing experience. By blocking intrusive ads, this browser extension enhances browsing speed, improves security, protects privacy, and reduces visual clutter. With its user-friendly interface and customization options, Adblock Plus provides a hassle-free solution for reclaiming control over your online experience.
While it's important to acknowledge that ads play a crucial role in supporting online content creators, Adblock Plus enables users to strike a balance between supporting creators and maintaining a comfortable browsing experience. So, if you're tired of being bombarded with ads every time you visit a website, give Adblock Plus a try and unlock a more enjoyable and streamlined internet experience.