Transform Your PC into a WiFi Hotspot: Stay Connected Anywhere
In today's interconnected world, staying connected to the internet is essential. Whether you're at home, at the office, or on the go, having reliable internet access can make all the difference. While smartphones and dedicated WiFi routers have become the go-to solutions for wireless connectivity, did you know that you can transform your PC into a WiFi hotspot? In this article, we will explore the process of turning your PC into a WiFi hotspot and the benefits it offers.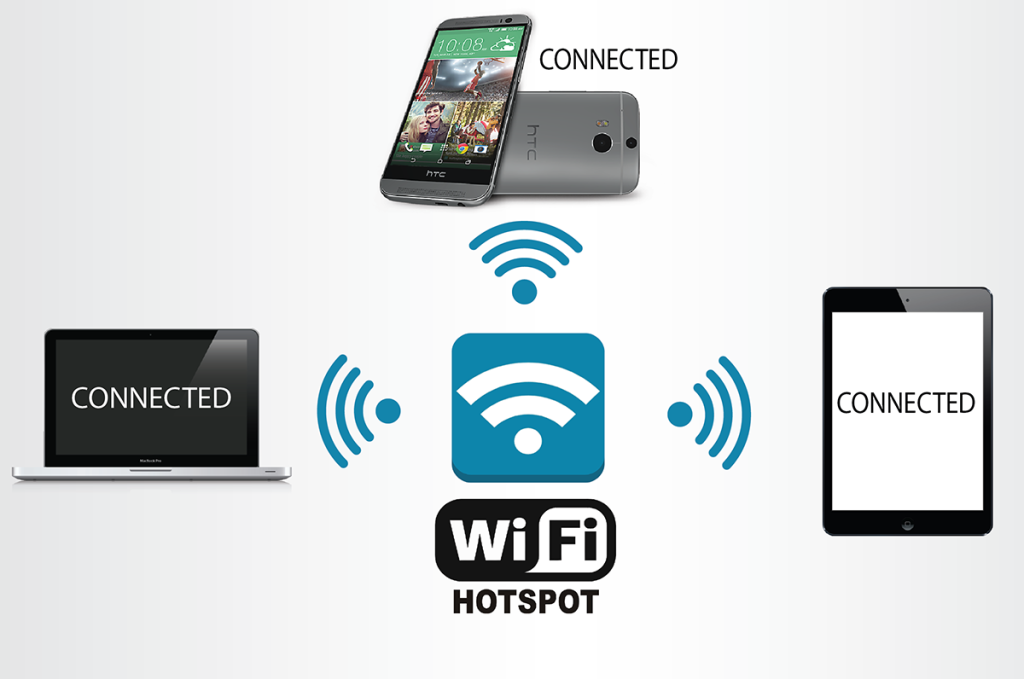 What is a WiFi Hotspot?
A WiFi hotspot is a location where wireless internet access is made available to devices such as smartphones, tablets, or laptops. It allows multiple devices to connect to the internet simultaneously, using a single internet connection. Typically, WiFi hotspots are created using dedicated devices like routers or access points. However, with the right software, your PC can also serve as a hotspot, providing internet connectivity to nearby devices.
How to Set Up Your PC as a WiFi Hotspot
Setting up your PC as a WiFi hotspot is a relatively straightforward process. Here's a step-by-step guide:
Step 1: Check Compatibility – Ensure that your PC has a wireless network adapter that supports the hosted network feature. Most modern PCs and laptops come equipped with this capability.
Step 2: Enable the Hosted Network – Open the command prompt as an administrator and enter the following command: "netsh wlan set hostednetwork mode=allow ssid=YourNetworkName key=YourNetworkPassword." Replace "YourNetworkName" with the desired name for your hotspot and "YourNetworkPassword" with a strong password.
Step 3: Start the Hosted Network – Enter the command: "netsh wlan start hostednetwork." This will initiate the WiFi hotspot using the specified network name and password.
Step 4: Enable Internet Sharing – Open the Network Connections settings on your PC. Right-click on the network connection that provides internet access and select "Properties." In the Properties window, go to the "Sharing" tab and check the box that says "Allow other network users to connect through this computer's internet connection." Choose the newly created WiFi hotspot from the dropdown menu.
Step 5: Connect Devices – On the devices you want to connect to the hotspot, search for available WiFi networks and select the network name you specified earlier. Enter the password when prompted. Great! You are now connected to your PC's WiFi hotspot.
Benefits of Using Your PC as a WiFi Hotspot
Cost-effective: By utilizing your existing PC and internet connection, you can save money on additional hardware or subscription fees associated with dedicated WiFi routers or hotspots.
Portability: Unlike fixed WiFi routers, your PC can act as a portable hotspot. Whether you're traveling, working from a cafe, or at a friend's place, you can create a WiFi hotspot using your PC and stay connected.
Enhanced Control: Using your PC as a hotspot allows you to have greater control over your network. You can set up custom security protocols, manage connected devices, and monitor network usage more easily.
Emergency Backup: In case your regular WiFi router encounters issues or stops working, having your PC as a backup hotspot can ensure that you can still access the internet and stay productive.
Transforming your PC into a WiFi hotspot can be a game-changer, providing you with flexibility, cost-effectiveness, and control over your network. Whether you're in a remote location, a crowded coffee shop, or simply need a backup plan, setting up your PC as a WiFi hotspot enables you to stay connected on your own terms. So why not make the most of your existing resources and enjoy the convenience of a personalized WiFi hotspot wherever you go?