Farewell to Xbox Music and Welcome Groove Music
Microsoft has planned many changes and alterations with the launch of Windows 10. The most awaited launch of Windows 10 is set on 29th July. Windows 10 will not support Xbox Music and Xbox Video apps anymore. In its place Windows 10 will be coming up with Groove Music and Movies & TV.
Microsoft started a new store in the month of April which is named as Windows Store. This is actually a single point shop where you can buy various applications, various music series & movie series and other digital contents. The new feature of Movies & TV app is also integrated with the store. This will also allow you to get your personal video collection.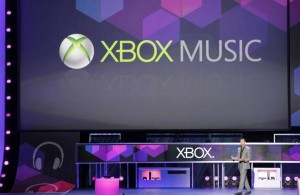 Specialties with Groove Music
Groove Music on the other hand is another name for the earlier service called Xbox Music. Microsoft feels that it is a convenient name for the application. This is because, there are many users who are not at all interested in purchasing an Xbox game console. This change of name may please those groups. Just like Xbox Music, Groove Music provides the service as Music Player for playing personal music collection and also as an app that is used to enjoy ad-free music by payment of either $10 per month or $99 per year for Groove Music Pass Subscription.
Xbox Music Pass Subscribers need not worry about this. They will be allowed to enjoy the new Groove Music, since they will be automatically converted to be Groove Music subscribers. They will also be provided with the option to continue with about 40 million tracks as in Xbox Music. Groove Music is also attached with OneDrive cloud storage. This provides an opportunity to access those tracks that are being uploaded to this OneDrive storage facility, from other devices as well.So this in turn gives us an opportunity to get connected to our playlists that are stored in OneDrive from another PC or browser, by logging into our Microsoft account.
With all these, Microsoft also decided to launch various versions of Groove Music Application, which is compatible with Android and iOS. This will make it capable of competing with Spotify, Radio, Google Play Music and also with Apple Radio. For the time being Groove Music is suitable to be used in Desktop PCs as well as in Tablets. So in short Microsoft designed the application in such a way that it becomes suitable to be handled with mouse and keyboard as well as with touch motions which includes motions like pinch to zoom and drag and drop options. So by introducing Groove Music and Movies & TV, Microsoft aims to have dominating power over digital contents which includes music, videos, films, apps and lot more.
By

Steven Joseph

In Technology
— 10 Jul, 2015