Use your Smartphone Purposefully and Remain Happy
Most of the people in the world are addicted to smartphones.So how to Use Smartphone Purposefully is an important matter. Earlier communication means like landlines and fax machines were difficult to carry. So they remained in our houses and offices. With the advancement of technology, our communication means also changed. Nowadays we are able to carry communication devices in the form of smartphones, phablets and tablets. This made us addicted to those smart devices. Our lives became completely dependent on those smart devices and we literally became their slaves.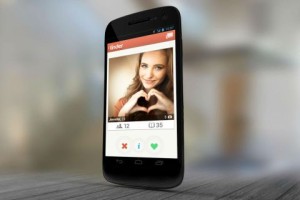 A very recent study report published in the Journal of Behavioral Addictions suggests that, on an average a college student spends nearly 9 hours a day on smartphones. It means he spends more than 1/3rd time of the actual day on these devices. For instance, if you are on queue for getting movie tickets or for getting a coffee, then you immediately pick up your device and start streaming through it. It seems that life of an average human being in present world has shrunken to a 6 inched digital screen. We can't imagine a single day without using our smartphones.
Unless and otherwise, if you are not ready to get rid of this addiction, you may suffer great difficulties in your life further. So here in this article I am going to suggest certain methods to enhance safe smartphone habits, which can make your life happier than before. Here are those methods.
Buy an Egg Timer. Set it for 15 minutes initially. Then decide yourself to not to use your handset until the timer rings. Next day make it 30 minutes. By doing this, you can gradually reduce the dependence on smartphones.
Next thing you have to do is to get a calendar. Then in the calendar mark the weekend days. Then take decision that you will not use data or internet on weekends. It means you remain without using data from Saturday morning till Sunday evening.
Thirdly, you can buy a book. Don't go for useless books, but go for some productive books. By doing so you can enhance your knowledge level and make yourself feel better.
Next you have to carry a note book, where you can note down daily records and activities. This will reduce your dependency over a smartphone to organize your day to day activities.
Note Down Ideas, this will help you to remember your ideas without putting it as a reminder on your smartphone.
Then you can Doodle, since it could make yourself feel better.
You may Get Bored, without using the smartphone. Also don't get restless on seeing your friend using his phone before you. Just try to convince him the idea of using smartphones less and remain happy in his life.
Don't go for Internet. You are advised to use internet only in the case of emergency. In all other cases, you are advised to avoid its usage. Since it could invariably steal your productive time. Also it could tend you to remain alive in social media networking site for longer time periods.
Do not Sleep with Smartphones. Most of us are sleeping with smartphones held beside or pillow. Please change this behavior. This practice may result in immense radiation exposure which may hamper our sound sleep during nights.
Inhale and Exhale and Remain Calm.
By following the above steps you can somehow reduce the usage of your smartphone. Even in the midst of whatever warnings provided, you are the person who have to decide what to be done to remain happier
By

Steven Joseph

In Smartphones
— Jul 14, 2015