Samsung unveils s4 gold edition
Recently Apple launched their premium iPhone 5s golden edition which has created massive publicity across the globe. According to the market reports, the Apple's iPhone 5s golden edition was the Apple's super successful selling in the recent times. The electronic giant Samsung took this challenge and came up with their innovation. Samsung through Samsung Arabia mobile on twitter launched their Golden edition for their flagship series S4. With this Samsung again made a point clear that they are in the competition and will not lose or give space to their strongest contenders.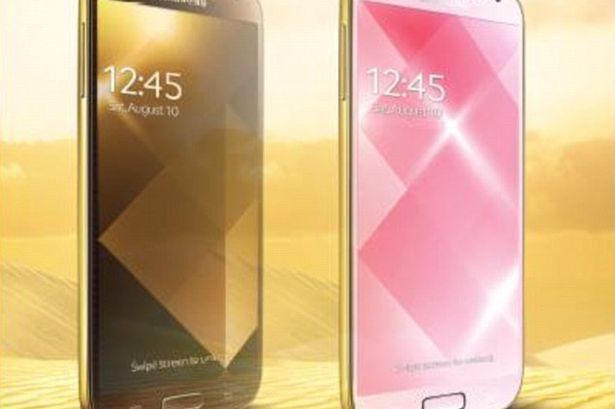 While the Apple's iPhone 5s comes in only one particular gold edition, but Samsung with their latest release went ahead and will bring in two shades of golden edition S4 smart phones in the consumer market. The color edition of Golden S4 will be found in Pink gold and brown gold shades respectively. Though if some feel that the Samsung will concentrate on plastic built while the gold built in quality of the Apple's iPhone will collect more accolades, then you are wrong. The Samsung's S4 gold edition looks equally classy and stunning, and the plastic body no way comes in path of decreasing its attractiveness.
Regarding the prices nothing as of now has been disclosed off late. The promotion of the gold edition of the Samsung's S4 can be only seen in Arabian network of Samsung. People are also kept hidden whether any new additional features will be upgraded in the gold edition of the S4 or not. As no other country or state has the official promotion apart from the Arabian site, thus many are of the view that it can be a regional promotion and has to be with the Apple's iPhone 5s to compete with. Thus, we have to wait for the complete data and other developments about the Samsung's gold edition.