New chips named Helio X and Helio P from MediaTek
Smartphones are distinct from each other by their features. Often their processors make them distinct from other devices. The processors with high end performance are necessary for the smooth functioning of high-end gadgets. Most of the mobile chips are being manufactured or provided by Qualcomm. Certain other companies are rising itself to the limelight with high end processors. One such chipset manufacturer is MediaTek based in Taiwan, is the largest rival of Qualcomm. They are trying to reduce the distance between Qualcomm and itself slowly but in a steady manner.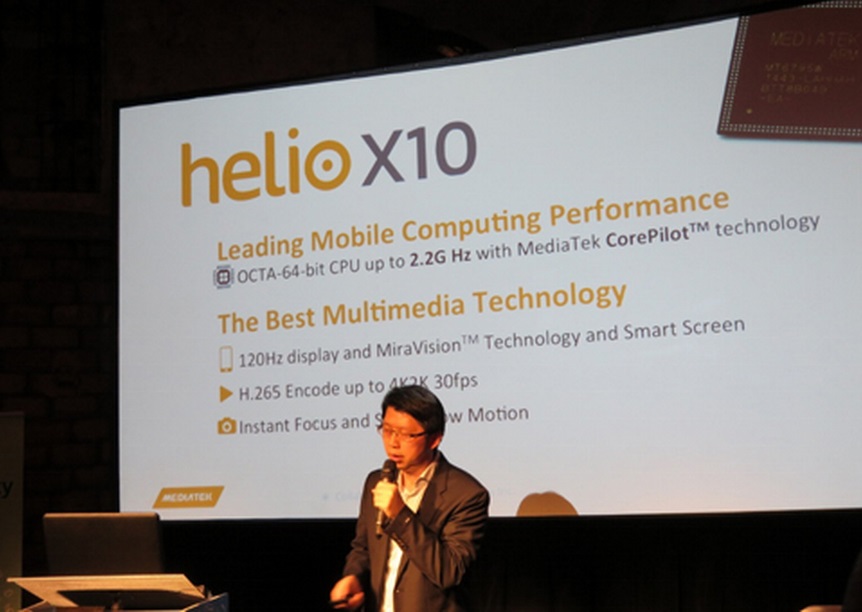 With the introduction of high performing chipsets, they are now having an upper hand on their rivals in the entry level and also have a little prominence in mid-range markets. This is because most of the gadgets of these segments are using chipsets manufactured by MediaTek. But still prominence over high end device market was a dream of MediaTek. With the launch of new series of chipsets under the brand name 'Helio', targeted on high-end smartphones with high-end features, MediaTek is on its way to emerge as market leader in chip manufacturing. MediaTek announced the launch of high-end mobile chips in Helio series. The company named the new chips as Helio X and Helio P. But the company revealed the features of only one chip namely Helio X. The details of Helio P expected to be revealed soon
Features of Helio X
Helio X is the first among the Helio family to hit the markets. It will be made available by mid-April. The first the series is named as Helio X10 also known as MT6795W. Helio X features itself a 64-bit chip. It is a 28 nm Octocore ARM Cortex-A53 processor with a performance of 2.2 GHz. The most important feature is that it also supports 4G connectivity. MediaTek revealed that the new Helio chips will upkeep 4K along with H.265 Video. It also has 120 Hz screen refresh rates. The new processor also supports the camera to record 1080 pixel video at the rate of 480 frames/sec. Future models of Helio chips are expected to include 20 nm models coupled with ARM Cortex-A72 processor.
Helio P model is being launched with a tagline which says 'premium performance chips'. Unfortunately MediaTek hasn't revealed much of its details till date. Tech market is expected to launch more devices powered by Helio chip processors atleast in quarter 2 of 2015. With the introduction of Helio range of chips, MediaTek delivers a strong message that it will deliver a strong competition to key players in high-end chip market such as Qualcomm and Samsung.