Acer to Introduce Smartphone with DTS Studio Sound: Liquid Z410 (LTE)
The pioneer Laptop maker Acer has recently shown some interest on the highly competitive smartphone market. They have also introduced some low cost devices to get some market share on ever growing Asian market. The same mantra of low cost with more features has been somewhat successful for them. They had lost a considerable market share from 2011 to early 2014 period. But last two quarters were really inspiring for them. Acer is has successfully tackled the complexities in the market and now it is very hopeful for them. Now they are about to introduce the low cost Liquid Z410 which costs around $155. This is one potential product from Acer having some exciting features with reasonable price.  You can expect the product to be released at CES 2015 show. Liquid Z410 is to target the middle class which is the majority and feature of the Asian market.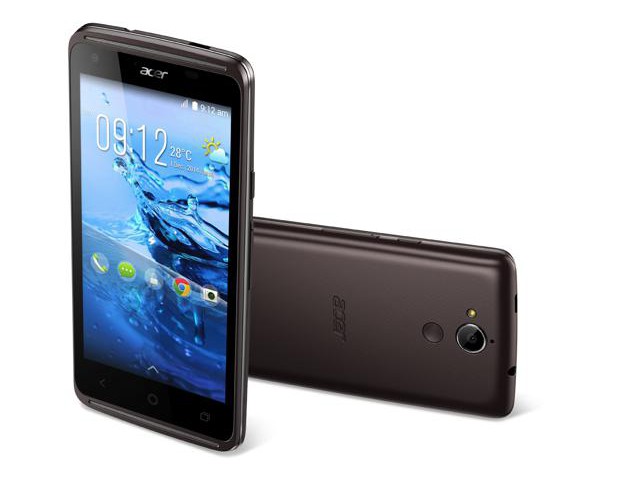 To grab the attention of the middle class, you need to be very specific about the price tag and should introduce some impressive features. Acer Liquid Z410 comes with the latest 4G support and has the ability to deliver DTS Studio sound. The device also possesses a decent 4.5-inch qHD display but only with a 540 x 960 resolution.  Even though you have the qHD display which is only available in high ranged devices, the low resolution may not give the full output as you desire. However in the case of touch interface the combination of apps like Acer QuickTouch and AcerRAPID key will definitely improve the user experience. Another inevitable feature of this device is the 5MP rear camera with a 2MP front camera that has wide angle lens. Acer always gives you a standard picture quality and also the wide angled front camera is an asset for the buyer.
For a low cost device the assembling of the underlying hardware is very important. The device should be swift enough to support all user activities. The manufacturer can't compromise this part in any circumstances. In this case, Acer has decided to go with a 64 bit architecture based on quad core MediaTek MT6732 processor. In addition to this a graphical processor ARM Mali-T760 is there which is now popular among many players in the market. Acer offers you a long battery life with 400 hours standby but they haven't revealed anything about the battery type. Acer claims that front placed speaker can provide DTS studio quality sound which is unusual among the smartphone models.
There is no information about the exact version of Android OS used in the device. It is going to be a great opportunity for the user to enjoy 4G technology with such low price tag. Acer-liquid-z410 is capable of maintaining the current upward trend of market performance and both the customers and manufacturer has lot of expectation on this model. Device is expected to hit the market on February 2015 and will be available at Asia, Europe and African market.