Managing APP Permissions on Apple iPad or iPhone
Apple used to deliver complicated app permission system in its devices for last few years. The users could customize everything from gadget's sensors and personal info to data and notifications. If app requires to do something, the primary thing requires is the permission of user first.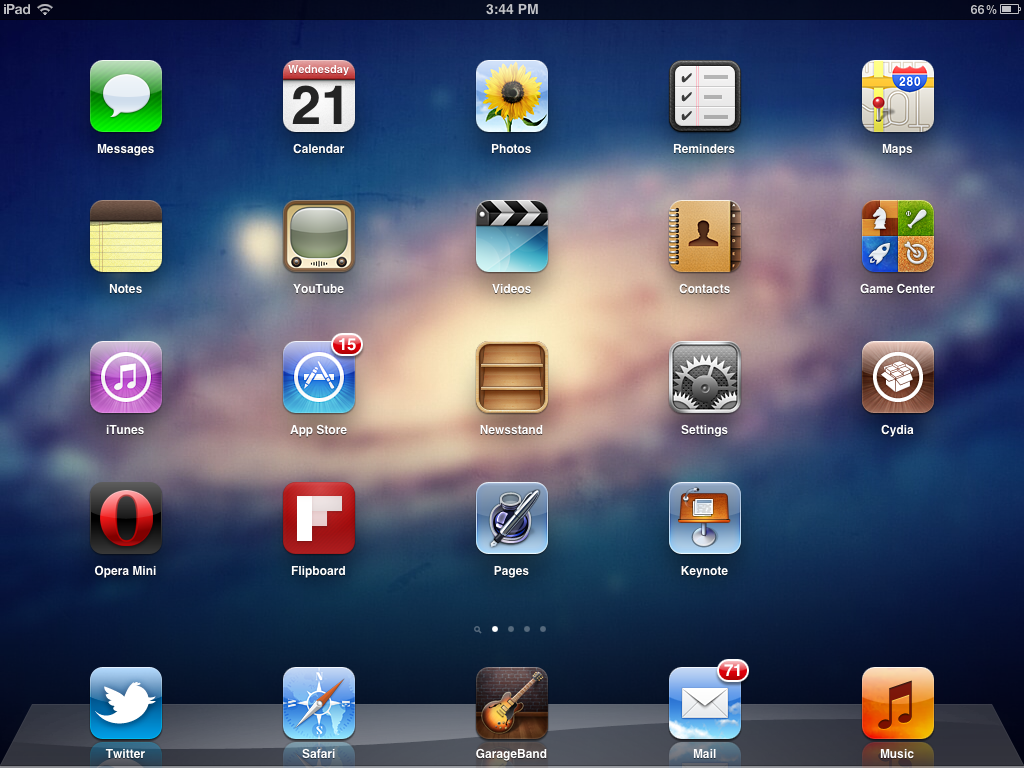 Permission 101
The best feature associated with a good app is that it will ask permission of user before it does something. For example, an app request for access to your media library when you try to attach a video. If you give the permission, then app will this permission forever till you remove it. Suppose if you deny the permission then app will never ask for your permission again and this help to avoid the problem of repeatedly asking authorization to do something you want. Beauty is that you can give permission in future but for that you have change the settings.
Some applications behave so badly and irritates user. For example if you just opened a mobile game, then some notifications may pop up. Just say no if the notification does not clarify about the info that they want. You can activate it later if you feel so.
Administering Single App Permission
You can always manage an app by several ways. You can get access to Settings screen and go through Notification and privacy permissions in it. But such privacy permissions would affect whole of apps in the gadget. If you want to administer settings of a single app then click on Settings and go through list of apps. Then tap a particular app you want to customize. Now you can allow or disallow individual permissions for that specific application.
Privacy Permissions
Most of the app permissions are associated with Privacy permissions. These include apps like location tracker, calendars, contacts, reminders, microphone, camera, Bluetooth, health, motion activity and homekit. To set this go to Settings and select Privacy option, and tap any one category to know which all apps have access to what all informations. It means by this you can have info of those apps that have access to your personal informations such as your personal location, photos etc. You can deny these permissions. For some other types of permission, you can pinch Settings instead of selecting whether permission is permitted or denied.
Cellular Data Permission
The user can customize and select those applications which have ability to utilize cellular data. This comes in handy when you have an active data plan with low amount of data and you want to save it and use it as low as possible. You can customize certain other apps in such a way that they will update itself only when you are connected to WiFi and not when you have any active data plan. To activate this feature you have to go to Settings and select Cellular category. From there you are able to see the amount of data utilized by each app and disable this usage to selected app. Unlike other permissions, this gets activated automatically. So you have to disable the permission of app to use cellular at the moment when you install the respective application in the handset.
Notification Permission
Once you install certain apps in your phone, they will ask your permission to send their notifications. To know which all apps have these permission just go to Notification category in Settings. You can customize the appearance of these notifications just like whether they seen on lock screen, or whether they have any notifying sound or whether a badge. If you don't like any such pop-ups then you can slide off 'Allow Notifications'. The apps for which you have already denied notifications will be seen at the bottom of list under the head 'Do Not Include'. If you want to enable the notification then select the respective app and slide on 'Allow Notifications'.
Permission for Background App Refresh
Certain apps do some work in background and automatically collect certain data and automatically update in the background. This can drain your battery energy. So inorder to save your battery you have to disable this feature. for this you have to open up Background App Refresh in General tab found when you open up Settings Menu. Go through the list of apps to find which apps have the permission to do this. For high end devices such as iPhones and iPads, if you want to have extra battery life you have to disable this background refreshing.
For Android handsets it will be a little trouble to manage certain permissions. But in devices like iPhones and iPads it is just easy. You can have these all managed from Settings menu itself. Just be cautious when you install new applications. Just decide which all permissions must be denied and allowed right at the time of installation of these apps in devices. As said earlier it is as simple in Apple Devices.
By

Nivin JS

In OS
— 17 Mar, 2015