How to Change Microsoft Edge's Default Search Engine
Microsoft introduced its latest browser a few months back. They named it as Edge. But the problem with Edge Browser is that, it uses Bing as its official or default search engine. But you are allowed to alter this default setting in the browser. Microsoft declared that any search engine with OpenSearch support can be used instead of default Bing. Edge does not uses the old Search Provider plug-in system that Internet Explorer used to have and you don't have to worry about installing them.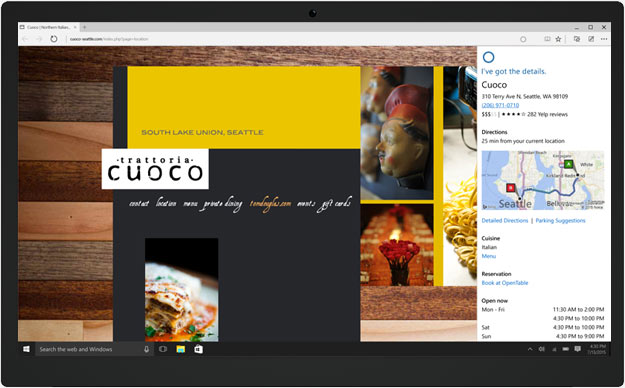 How to get more Search Engines in Edge?
The Edge do not use search providers which you have to install official website of Microsoft, any more. In its place, what Edge does is that, it notices the web pages that you visit with the facility of Open Search and automatically save the search engine information of those web pages. So now Edge functions just like Google Chrome. Google Chrome, when visited to a web page with OpenSearch, it will simultaneously identify it.
What the users have to do is to simply visit those web pages of respective search engines. For instance, if you would like to have Google, then try a visit to Google's official homepage. Likewise if you would like to have Yahoo, then pay a visit to homepage of Yahoo. But the problem with this is that not all the search engines have the support of OpenSearch till date. But you don't have to worry about this, since it is expected that search engines will impart OpenSearch support soon.
Altering the Default Search Engine
In order to alter the search provider, you have to select Menu Button, which you will find at the right top corner of Edge's Window with 3 dots. Then tap on Settings.
Then you have to come to down of the list and select View Advanced Settings. After tapping on it, you will again see a dialog box and from it you have to click on the option named Search in Address bar with.
Then you are able to see the option called, Add New. When you click this, you will be provided with a list of search providers. Select the one which you want to make your default one and click on Add as Default.
Suppose if you do not find the desired search engine in the list, you have to visit the homepage of the same first. Then you have to follow the above steps and finally you will find the desired search engine in the list. But even after visiting the homepage of the search engine, if it does not appears on the list, then you have to conclude that the particular search engine lacks the support of OpenSearch.
Search from Address Bar or New Tab Page
After doing all the above, you can now enter a search in the address bar of Edge and click on Enter. This will take you directly to the default search engine of your option. Edge will also give you certain directions thinking that your search engine backs up suggestions. You can have it enabled in Settings Menu of Edge. This will also trigger What to Next? option on fresh tab page. This will enable the user to search for their favorites using the search engine. You are allowed to use shortcuts for searching. Strike on Ctrl+T to get a fresh tab or press Ctrl+L to set address bar on present page and then initiate your search.
This option is available only in the case of Microsoft Edge. For instance, if you initiate search from Start Menu or with the Cortana and eventually opt for Search the Web, then Windows will initiate the process with Bing. It means, the above options is applicable in case of Microsoft Edge, but is cannot be used outside it.