Debian 8 is all set to Rock and Roll
The research team from Debian consisting of Debian Security team and Debian Long Term Support team were working hard for the last 24 months for developing this new OS. Their hardworking and dedication fruits when the new version 8 of Debian is made available to its customers world-wide under the code name Jessie. The software will be backed for a period of upto 5 years, says the OS developing team of Debian.
Debian is a GNU or Linux backed open source operating system that is being used by lakhs of users around the world. One of the popular OSs in the world, Ubuntu is working on the base of Debian. The new version comes out with much improvement and got a number of updates.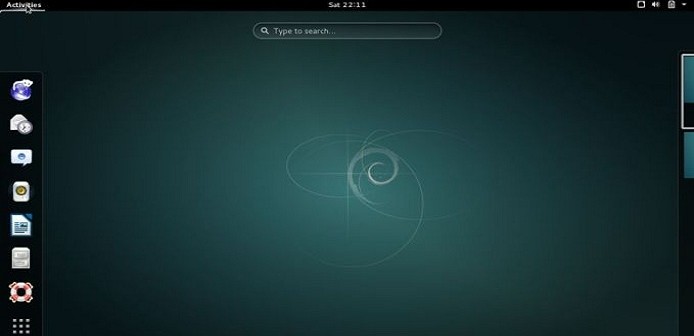 Changes made over Debian 8
The changes made in new version starts from loading the OS on computers. The new version has got an improved support for UEFI. In short it has made the loading process of the new OS on recent devices easier. The other changes are made in its applications. This includes changes and modifications such as Apache 2.4.10, Asterisk 11.13.1, GIMP 2.8.14, all new GNOME desktop environment 3.14, LibreOffice 4.3.3, Linux 3.16.7-ckt9, PHP 5.6.7, Phython 2.7.9 and a lot more. Like the above there are about 43000 ready to use applications are available in the new version which is developed from about 20100 sources.
But apart from all these the major change comes with the addition of new feature called 'Systemd'. The new feature resulted in loading various sets of tools while you boot Debian in your system. The developers of the OS have done nothing new. What they did is they just tried to categorize these tools according to their purpose. For a long time the opponents of Debian has been keep on telling that it fuses many functions together such as controlling power, device, login and a lot more.
Now with introduction of Systemd, it has got categories such as Systemd Utilities, Systemd Daemons, Systemd Targets, Systemd Core, Systemd Libraries and Linux Kernel. The advantage is that it would automatically redirect you to reboot the system after installing any update or a program. This will ultimately facilitates faster reboots, also provides cgroups for services etc. This is not the only OS to use Systemd. It is being used by Ubuntu, Fedora, Arch, SUSE, Red Hat and so on.
The team behind the development of this new version concluded that with the availability of this much number of packages and with classic designing support, Debian stays closer to their object of being the Universal OS. This uniqueness of Debian makes it a favourite OS for various systems ranging from desktop PC, Laptops, Netbooks, Development servers, Cluster systems, Database, Web storage servers and so on. Debian also provides extra assurances for its customers like automatic installation and upgrade tests.
Debian suffers certain drawbacks just like other OS. Many of the applications available in this are not up-to-date. Still Debian can be relied on due to its reliability and steadfastness. Most important advantage is that since it is available free of cost, you will be able to grab a premium OS with varied features.
By

Vineesh Nair

In OS
— 28 Apr, 2015