With $200 Chromebook, Acer brings down the cost of Computing
A few months earlier the record of launching biggest Chromebook in the market was with HP Pavilion 14 Chromebook with 14 inches screen. This changed when Acer introduced its new model named Chromebook 15 at CES which had a screen size of 15.6 inches. But now Acer has come out with a variant to its 15.6 inches Chromebook model, making it to costs only $199.99 just below the mark of $200. The company officials declared that after coming out with the biggest Chromebook in the industry, now it has enlarged the product line with the cheapest Chromebook.
The new model is being named as Acer CB3-531 and will be available all around the market by the end of June. For the time being the price range varies of least expensive Chromebook 15 variant price is just $250 and the most expensive one costs you $350. The objective behind the cloud Operating System based gadget is affordability rather than anything else. So this variant of just costing $200 is expected to be welcomed in the market.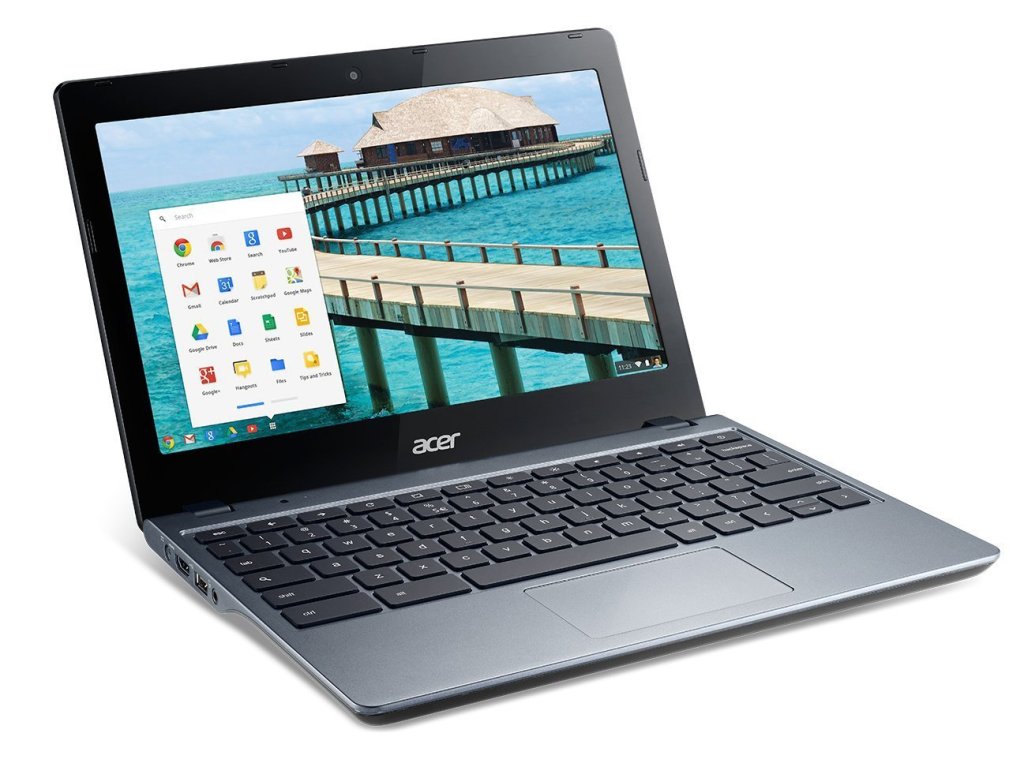 Specifications of new Chromebook 15
The Acer packs you a midsize gadget with a screen size of 15.6 inches. the screen resolution measures to be 1366*768. It runs on the operating system of Chrome sometimes bundled with the Linux. The processor identifies to be from Intel with a model name of Celeron N2830 delivering Dual Core capability. It gives you a RAM with 2GB along with a storage capacity of 16GB eMMC storage. The maximum battery offered by Chromebook comes to be 11.5 hours on a single juice up.
The screen type of LCD comes to be Active, Color and also Backlit features. The model also features USB ports supporting 3.0 and 2.0. WiFi connectivity is possible by way of 802.11ac WiFi. The model also features Audio output jack with 3.5mm, Audio channels stereo and a built in microphone. The model will be hitting the markets across the world by July.
The only problem with a 15.6 inches display is that the device might feel bulky. But that could possibly become its greatest advantage. The screen size may help you in viewing the contents much larger than viewing it in any other devices. With Chromebook 15 variant Acer showed the world that low priced variants could be launched by keeping almost all the premium features along with the base model. The most important feature that makes it cheaper is its OS itself and Flash storage system. Anyway gadget lovers across the world could enjoy the least priced device by paying off $200.
By

Vineesh Nair

In Laptops
— 29 Apr, 2015