Republic of Gamers Announce Gaming Laptops G551 and G771
Asus adds two new enhancements G551 and G771 to its line of G Series gaming laptops. They come under the Republic of Gamers (ROG) brand.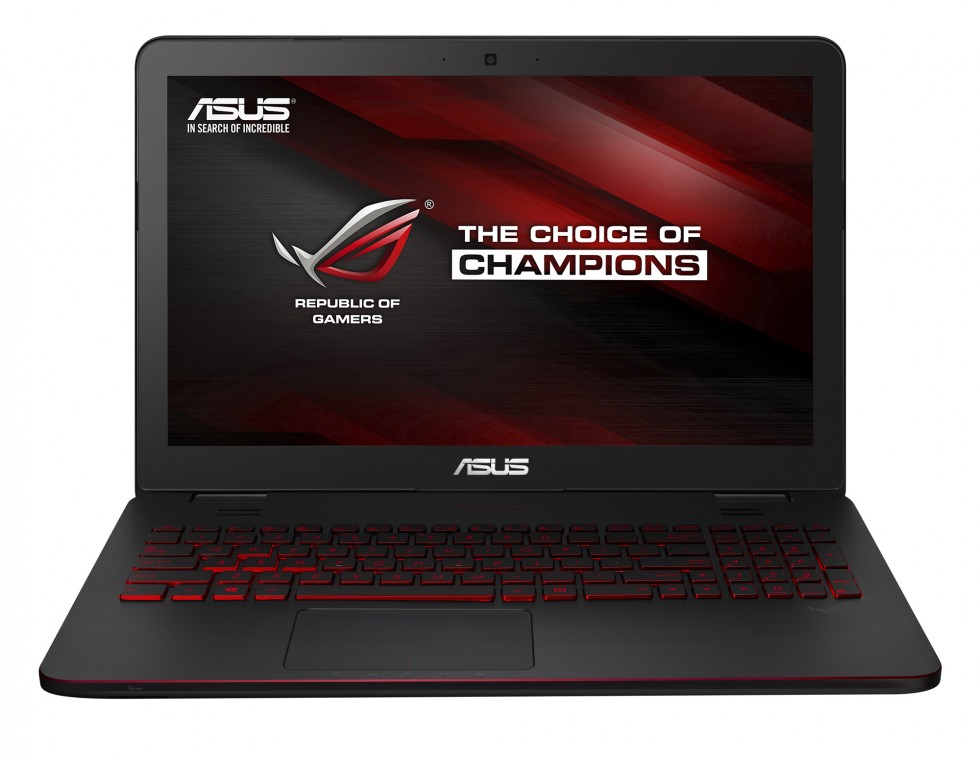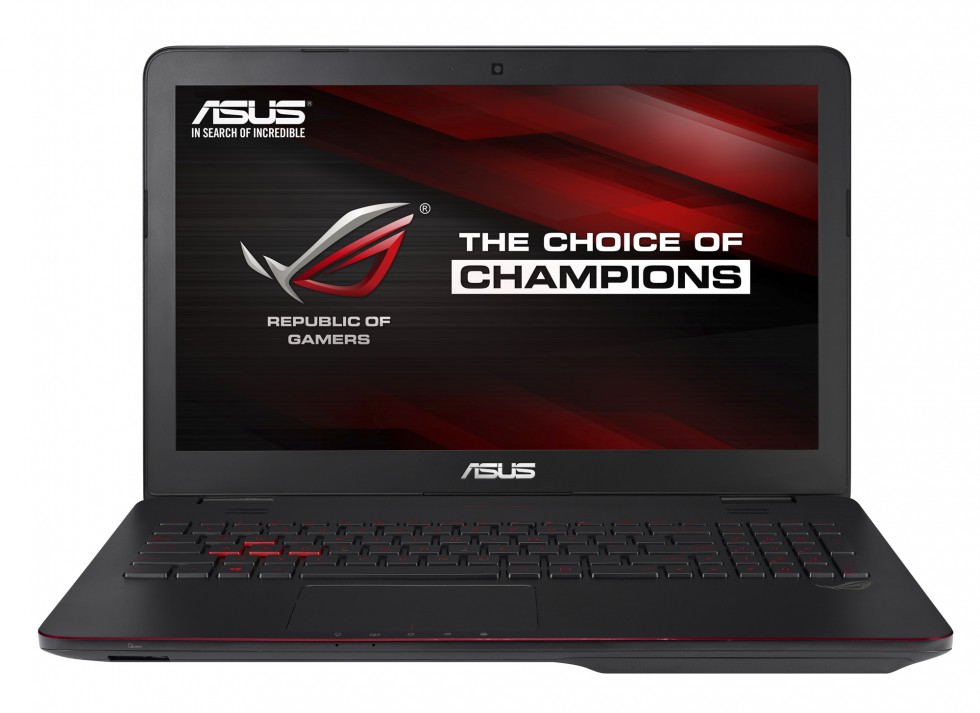 The 15-inch G551 and the 17-inch G771 laptops come with antiglare panels and deliver full HD displays with selectable resolutions of 1920 X 1080, 1366 X 768 or 1600 X 900 resolutions. They have IPS screens and wide viewing angle of 178-degrees, thus giving a minimized color shift even when viewed from extreme positions, both in the horizontal and vertical planes. Gamers get accurate lifelike colors which further boosts their gaming experience. Furthermore, the Trinity Display technology which is an innovative and classy ASUS ROG design allows gamers to output graphics up to three other external displays simultaneously via HDMI 1.4 or Mini DisplayPort 1.2. The 4K/UHD-ready Trinity Display output is ideal for watching movies, multitasking, and multi-monitor gaming.
Aesthetics
The G-series G551 and G771 are the latest matte-black brushed aluminum laptops with an illuminated Republic of gamers logo on its lid. They sport a black theme, dark matte metal used for the interior. The sides and underbelly are of dark rough plastic. They have red diamond-cut edges and sport a well-lit WASD keyboard. The WASD backlit keys make it easy for gamers to read keys and play games even in dim light. The backlit keys glow red which further adds to the ROG fascination.
Gamers' enthusiasm
The laptops are powered by Intel Core i7 Haswell processors which deliver the gamers compatible performances as required by the latest gaming titles. The enthusiast-grade NVIDIA GeForce GTX 850M/860M graphics with Microsoft DirectX 11 provide high quality visuals and soothing animations.
As for the audio ASUS coordinates with Sonic Master premium which ensures a rich, crystal-clear, high-fidelity audio.  The ROG AudioWizard features five preset modes with custom-made settings to suit different game styles. The powerful headphone amplifier developed by the ASUS Golden Ear team gives the gamers a mesmeric experience.
G Series sports an almost silent cooling system that can remove heat efficiently with minimal fan noise, but ASUS did not use the dual-vent stealth fighter design that could provide better cooling system as was used in the previous ROG laptops.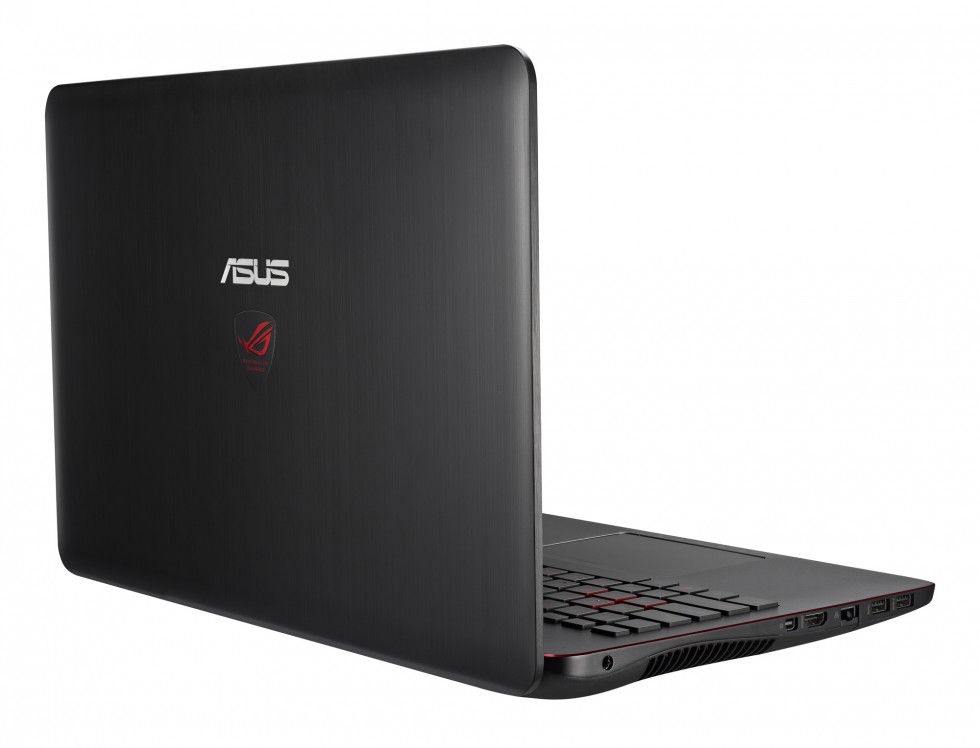 Display
Asus G771 sports a 17.3-inch screen with three display options. The panel will either be a TN display with a resolution of 1920 x 1080 pixels or an IPS display at 1920 x 1080 pixels or an LCD display with resolution of 1600 x 900 pixels. It has PCIe-based storage and SSDs, hard drives of 5400 RPM or 7200 RPM.
Asus G551JM features a 15.6-inch screen. Like the G771model it comes with three display options – an IPS display with a resolution of 1920 x 1080 pixels, a TN display with the same resolution and an LCD display with a resolution of 1366 x 768 pixels. Storage options include hard drives of  5400 RPM or 7200 RPM, a 256 GB SSD and an optional 24 GB SSD for cache.
G551 has a size of 15.07 x 10.04 x 1.23 inches and weighs 5.95 pounds. The larger model measures 16.33 x 11.02 x 1.40 inches and weighs 7.50 pounds.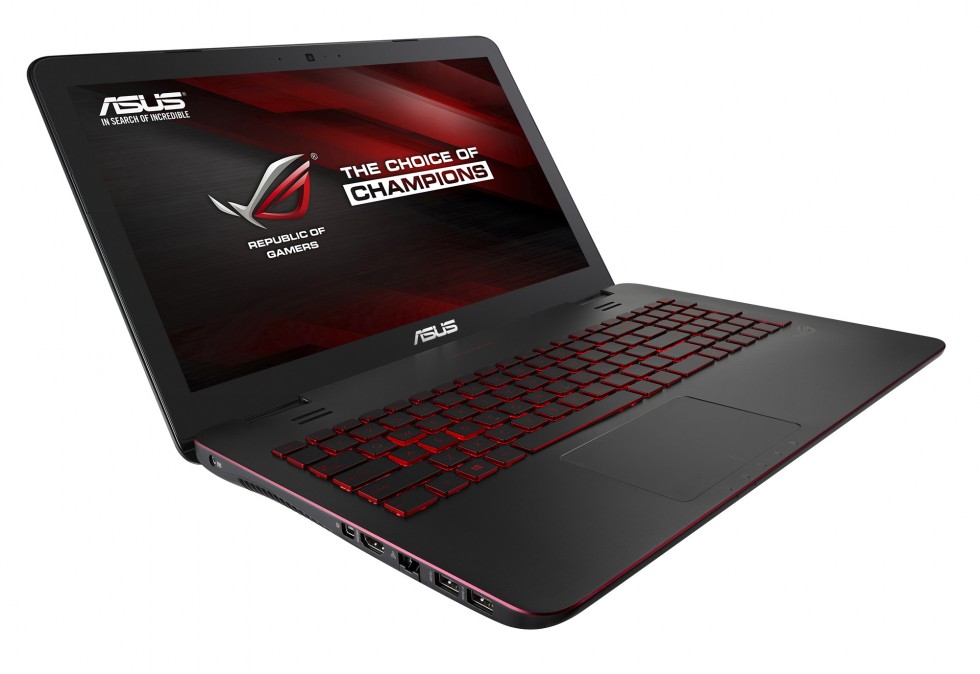 Specifications
Both the G-series laptops include either an Intel Core i7-4710HQ or the Core i5-4200H. There are two SO-DIMM slots that support up to 16 GB of DDR3L-1600 MHz DRAM. For connectivity you have Bluetooth4.0, Gigabit Ethernet, Wireless AC, a Blu-Ray optical unit. G551 has three USB 3.0 ports and G771 has four USB 3.0 ports. There is also one HDMI port, one external subwoofer port, one mini DisplayPort jack, and one combo audio jack.
The laptops are powered by a removable 5200 mAh Li-ion battery. Battery life is 5.5 hours for light use, that is when the device is in the Power Saving Mode and Wi-Fi switched off with the screen light dimmed. Life is about 3 to 4 hours when the laptop is on a Balanced mode, with the screen at about 60% bright, with Wi-Fi ON, with the keyboard brightness occasionally activated. For gaming battery life is roughly 1 hour 40 minutes.
Pricing and availability of the laptops are not yet known.
By

Vishakh U N

In Laptops
— 27 Sep, 2014