HP Revamps its Gaming Sector with Omen Budget Gaming Laptop Series
HP launched its Omen series of laptops back in 2014, thus by expanding itself into gaming laptop sector too. Last day they again added more devices to this series. The newly launched products under Omen name include two laptops and one desktop set containing one tower and display. I would like to call the launch of HP Omen series gadgets a callback to history. Omen Laptops reminded me of the gaming devices launched by VoodooPC, which was later acquired by HP in 2006. Omen laptops which are going to gain market share looks different from that of old 2014 model.
Design
Omen laptops come in either 15.6 inches or 17.3 inches. Both these devices are covered by durable cases made of Faux Carbon Fiber along with shadow mesh design. This itself provides an extra grip when you hold the device. Omen laptops from HP series doesn't have HP logo on it instead has glittering red Voodoo Logo which reminds me of old gaming VoodooPC. The 15.6 inched variant has a weight of 4.6 pounds with a thickness of just 0.96 inches, while the 17.3 inched variant weighs 6.3 pounds with a thickness of 1.17 inches.
Audio and Display
Both variants are available in either full HD display with a resolution of 1920*1080 pixels or 3840*2160 pixels 4K IPS display. The 4K model has an extensively sharp display and crispy colour deliverance. The display is backed with extensive audio system. With the help of own Audio Boost Technology that works with Bang and Olufsen speakers deliver extensively special audio experience for the users. The maximum of this can be experienced when you are watching a 4K video with Dolby Digital sound.
Processor
For those who expect more from Omen laptops, I must say you may be disappointed. This is because the laptop is classed under less than $1000 category. Omen laptops are powered by Quad Core Intel Core i7 processor which is capable of performing high-end and multi-level processing. Along with a RAM of 16GB and extensive graphics support from NVIDIA GeForce GTX 965M, you can enjoy high graphics games without any lag. HP also provides for various storage options. You can either opt for 512GB PCIe SSD or for 2TB single storage. You can also have 4TB hard drive along with 128GB solid state hybrid drive.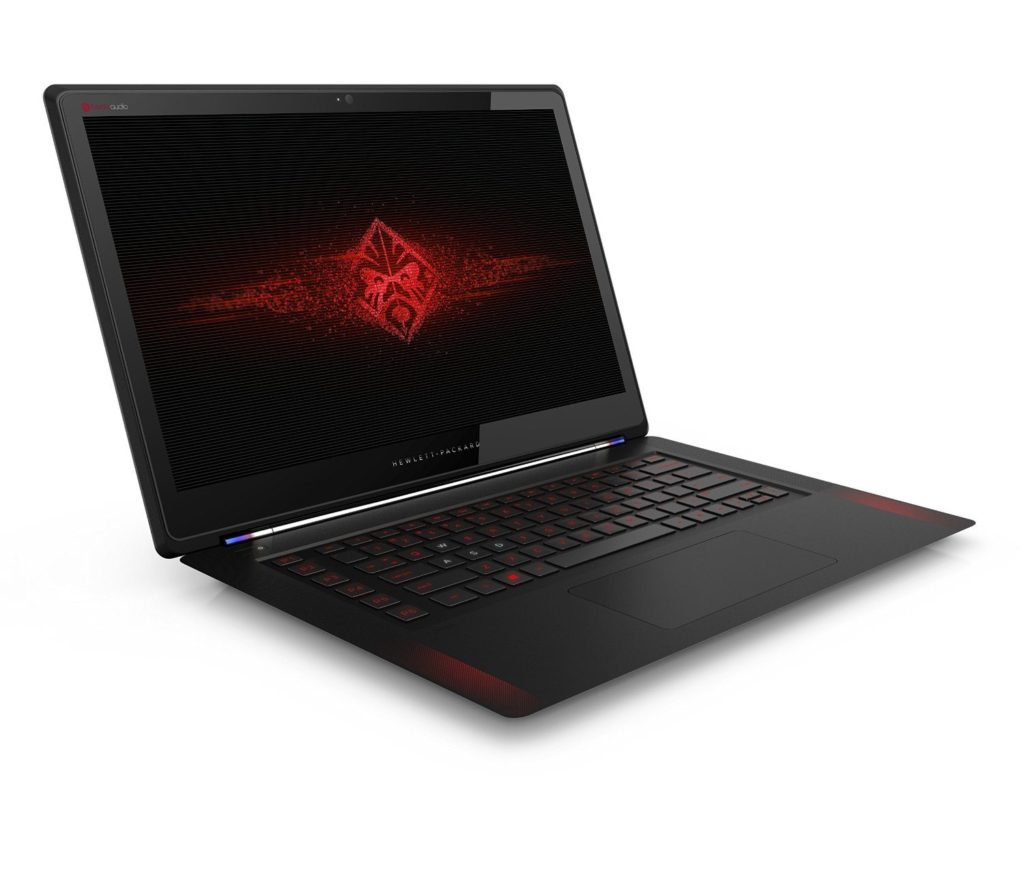 Connecting Ports
Omen offers extensive connectivity with the help of available ports. It features two USB port of v3.0 and one USB port of v2.0. Along with this you can also enjoy the availability of an Ethernet port, one SD Card Reader and one HDMI port of v2.0. Omen laptops support WiFi connectivity with 802.11a/c and also support Bluetooth of v4.1.
Camera
Omen laptops also feature Intel RealSense camera. It will allow you to have video calling and other features. It also help the user to have some extra features while playing extensive games and also provides for live streaming.
Battery
Most gaming laptops have a fast draining battery. But HP promises that battery of Omen laptops may last upto 10 hours providing power even if you play high end games. Another feature that Omen holds is Fast Charge. HP promises that it can charge the battery upto 90% within 90 minutes provided the laptop is shut down.
Availability
HP officials said that Omen series will hit the market by July first week. Nothing has been revealed about the pricing, but they have given a hint that it won't be more than $1000.
By

Jinnia Gupta Roy

In Laptops
— 28 May, 2016