Acer C740 & C910 Chromebooks equipped for students
Acer released two new laptops, C740 and C 910, intended on educational markets. As these Chrome OS laptops are specially designed for students, they have high endurance capacity. With its reinforced covers and hinges, it can bear up to a stress of 60 kilograms and twisting. The corners of these laptops can even tolerate up to drops from 1.5 foot height without causing any damage. They are crafted with internal safeguards. The amenities such as multiple account creation that facilitates the  students to save documents, photos, and files individually and Computer locks that enables the administrators to protect the systems inside the school makes them apt for educational purposes.  The new Chrome books will run either on a 5th-generation Intel Core i3-50005U processor or on next-generation Intel Celeron 3205U Broadwell processor as per the customer's choice.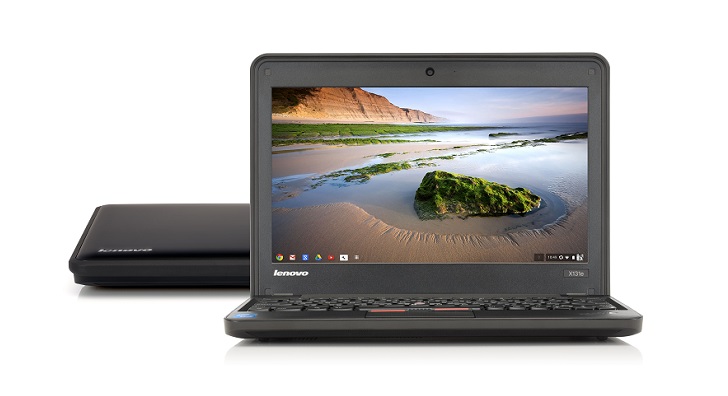 Acer Chrome book C910 with 15.6 inch display will be an excellent choice for labs and classrooms. Making use of its larger screen, it can be shared among students. The purchasers will have a choice of resolution- higher resolution 1920×1080pixels full-HD display or the traditional 1366×768 pixels resolution. It comes with RAM of 4GB and inbuilt storage of 16 GB or 32 GB. The dimensions of Acer C910 are 15.4 x 10 x 1 inches and weigh around 4.9 pounds. The battery life will be up to eight hours of single charge.
Acer Chrome book C740 features a 11.6 inch screen and it is the only 11.6 inch Chrome book from Acer that features a 5th-gen Intel Core processor. Unlike C910, C740 has a choice of 2 GB or 4 GB RAM and 16 GB solid state drive. The measurements of C740 are 11.3 x 8 x 0.8 inches and weight is about 2.9 pounds. So it readily fits into backpacks and is easily portable. C740 renders a battery life up to nine hours.
Both  these web cam enabled durable models have the connectivity options of  faster MIMO 2×2 802.11ac Wi-Fi, USB 3.0 and USB 2.0, HDMI, Bluetooth 4.0, and SD card slots that enables access and transfer files. The Acer C740 Chrome book is priced at $260 and the Acer C910 Chrome book will go for sale with a starting price of $300. Both these affordable laptops will be on display for public from January 24, at BETT 2015 in London in the Acer Booth #F188. They will be available for purchase from Acer authorized retailers starting from February.
By

Nivin JS

In Laptops
— 24 Jan, 2015