Microsoft Introduces Free Apps for iOS and Android Platform
Sometimes you won't believe your eyes and ears when you came to know about certain things. Today you got the chance to see such news. That is absolutely true. Microsoft has introduced new free office apps to the iPhone, iPad. You don't need to do the Office 365 subscription anymore. This must be a strategy to make its products popular among the ever growing smartphone industry and to bring services to every nuke and corner. But it is a very rare opportunity for the users to see the strategy from a corporate like Microsoft to bring free version of their most prominent products to the market. The have also indicated the introduction of Office apps to the Google Playstore. It is expected to hit on the Android market very soon. The office suite which includes the most useful office tools like Microsoft Word, Excel, and PowerPoint etc. The users can update the current office app to get the latest version of these apps.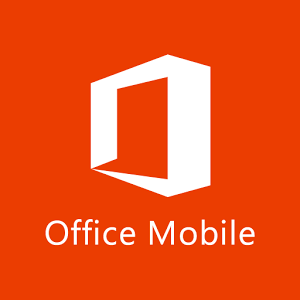 Not only you can create and edit your office docs with the phone but also able to work with advanced features like charts, images, unlimited one drive storage space etc. Another important thing to notice is that Microsoft about to release the latest OS version Windows 10. They have promised to introduce new touch based office apps as well. After the introduction of new apps to the Apple market within a short time its products joined the top downloads list. Microsoft on their official blog indicated that their products has been downloaded to ipads more that 40 million times and they foresee the necessity of bringing up free apps. Even though most of the features are available they have not included something important. Yes, the security tools for business users can only be claimed by paid customers.
Microsoft is about to shift its business focus to smartphone industry. They have acquired the all-time favorite Nokia and it is the auspicious time to let people to familiarize with their products. They believe that they can slowly and steadily conquer the market. The same old strategy of showing the candy and attracts children is being tried by Microsoft here. They have invited Android users to register and use the test version of Android based office app. Dropbox has tied up with the Microsoft to provide online storage space as it is about to compete with the storage services provided by Google and Apple.
It is not rocket science and many users can easily get the logic of Microsoft's surprising move. Apple was in a vigorous competition using their office based app iWork. They are also aware about the future challenges by Google's Drive project. Thus the necessity to popularize their product has been increased and Microsoft took the bold decision and sacrificed some of their revenue.
By

Vishakh U N

In Apps
— 9 Nov, 2014