Booyah allows the users to have Video Calling on WhatsApp
WhatsApp is always keen to bring out something new to their application. Very recently they have increased the number of permissible members in group to 200. Even in these advancements they miss one single thing that is video calling facility. WhatsApp provides its users a platform to get connected with their loved ones by means of texts chats, sharing images and videos. But still it lacks the facility of video calling.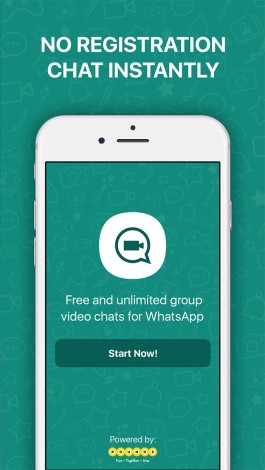 The rumors are still there that WhatsApp is immediately going to introduce video chatting facility. But the officials clarified that they are keen to introduce video calling facility, but it would take time. But the users can enjoy the same on WhatsApp with the help of Booyah Video Chat. It is a video chat client developed by Rounds Entertainment which would perfectly blend in with WhatsApp platform and bring the facility of video calling. Here I would like to share more information on Booyah Video Chat.
Group Chatting Facility
Booyah Video Chat allows you have group chat facility, which was used to be highlighted feature on Skype. The new app is capable of drawing your WhatsApp contacts and acts as an interface for video calling.Booyah Video Chat currently supports a group of maximum 12 members to engage in Video Chat at a single point of time. Round Entertainment is not a stranger to messenger applications. They have already launched an app called Rounds, which provided a platform to Facebook users to have chat with their friends.
No Sign-Ups
Other messaging apps require your registration and other credential data of yours like your e-mail, name and other contact details. But in case of Booyah Video Chat, it doesn't ask for any of your credentials allowing you to simply enter the app even without signing-up. The only requirement is that you need to get into your Facebook account and just operate Booyah from within Facebook.
Compatibility and Availability
Booyah Video Chat functions on the basis of your WhatsApp social graph. Sadly this application is currently available only for iOS. The developers promised that they will be launching an Android version of the app very soon. Booyah requires iOS 8.0 or later to make it functional and is suitable with iPhones, iPads and iPods touch. Booyah is a totally free app which is totally safe and secure, ultimately protecting your credentials. You can download the application by clicking on this link.
By

Sajin M S

In Apps
— 15 Feb, 2016