Best tablets for gaming – Worth Buying!
Gaming tablets offer a full mobile gaming experience, large screen, light weight, to play games online or downloaded from the app store. To choose the best gaming tablet for your needs, you should first consider the processor and RAM, then check the operating system, available storage space, screen size, weight, refresh rate, resolution, battery, and more.
For example, a good tablet for gaming should have an Octa Core processor up to 3.1 GHz and 6 or 8 GB of RAM, at least 64 GB of storage, a 2K or 4K resolution display, a 90 or 120 Hz refresh rate. So, through extensive research and testing, we've put together a list of the top 10 tablets that'll meet the needs of every type of buyers.
ASUS ROG Flow Z13
The best gaming tablet overall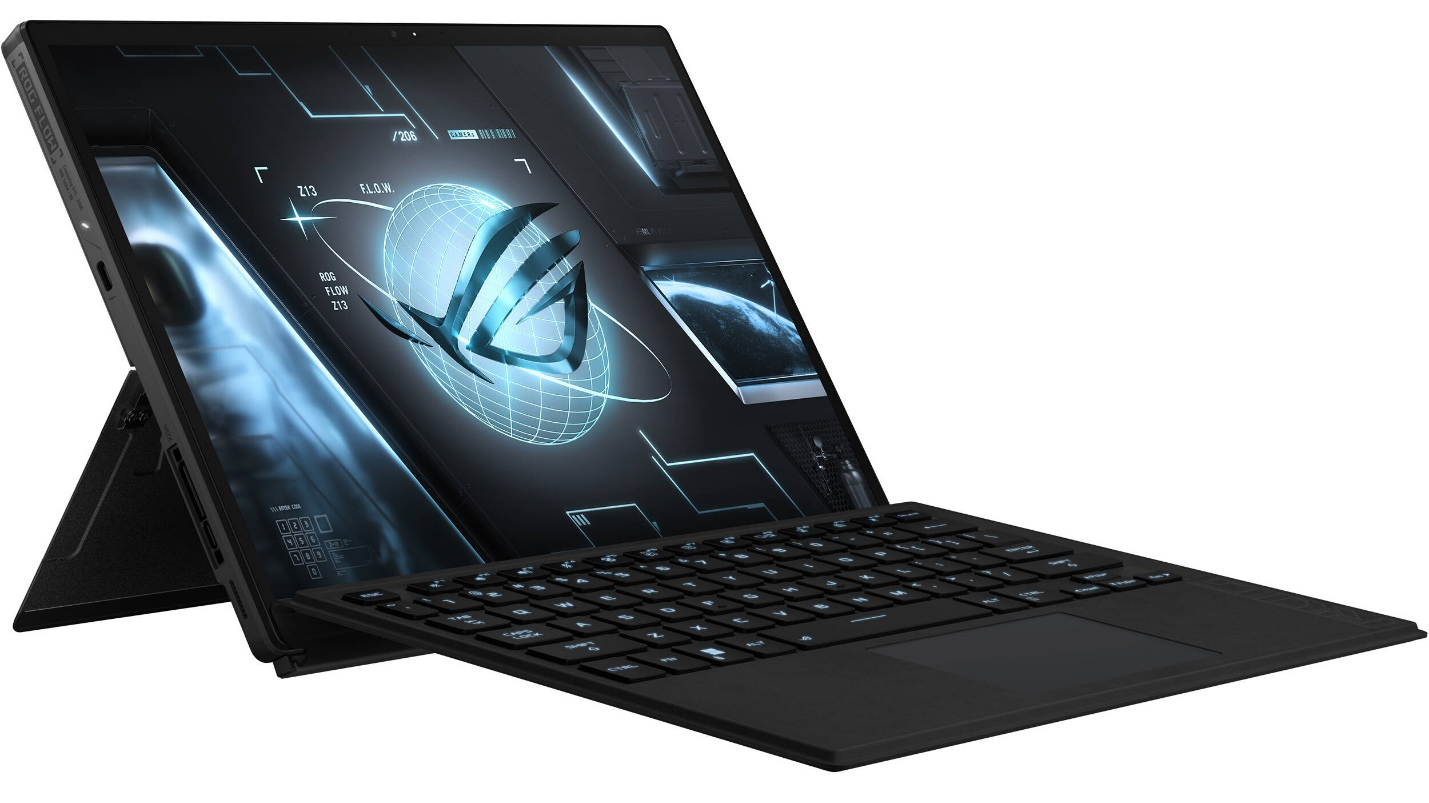 Pros:
Perfect design.
Great gaming performance.
Lightweight, mobile, and flexible
Cons:
Lack of an HDMI port
Autonomy a bit short
The ASUS ROG Flow Z13 offers incredible power in a slim, lightweight design, with a choice of top-tier Intel or AMD processors and a discrete RTX 3050 Ti graphics card. His large 13.4-inch mini-LED display provides an immersive gaming experience on a tablet. You can choose between Full HD and 4K, both at 120 Hz refresh rates.
In terms of gaming performance, the 3050 Ti GPU of this tablet is naturally not Nvidia's highest-rated config. But for the format that the ROG Flow Z13 offers, it is simply unmatched. As an example, Cyberpunk 2077 in native definition and High setting runs at 30 FPS smoothly, and 60 FPS if you use DLSS in Performance mode. Shadow of the Tomb Raider can also be played in its high graphics settings and offer 56 FPS in native definition or 86 FPS with DLSS Performance enabled. I also got 37 fps in Forza Horizon 5 on ultra settings, and 40 fps in Metro Exodus. So, decent and mind-blowing. The battery life on the other hand is not good, with less than 90 minutes of AAA gameplay on a single charge. It's much better in general use, but at about five hours.
Apple iPad 10 (2022)
Most affordable iPad for Gaming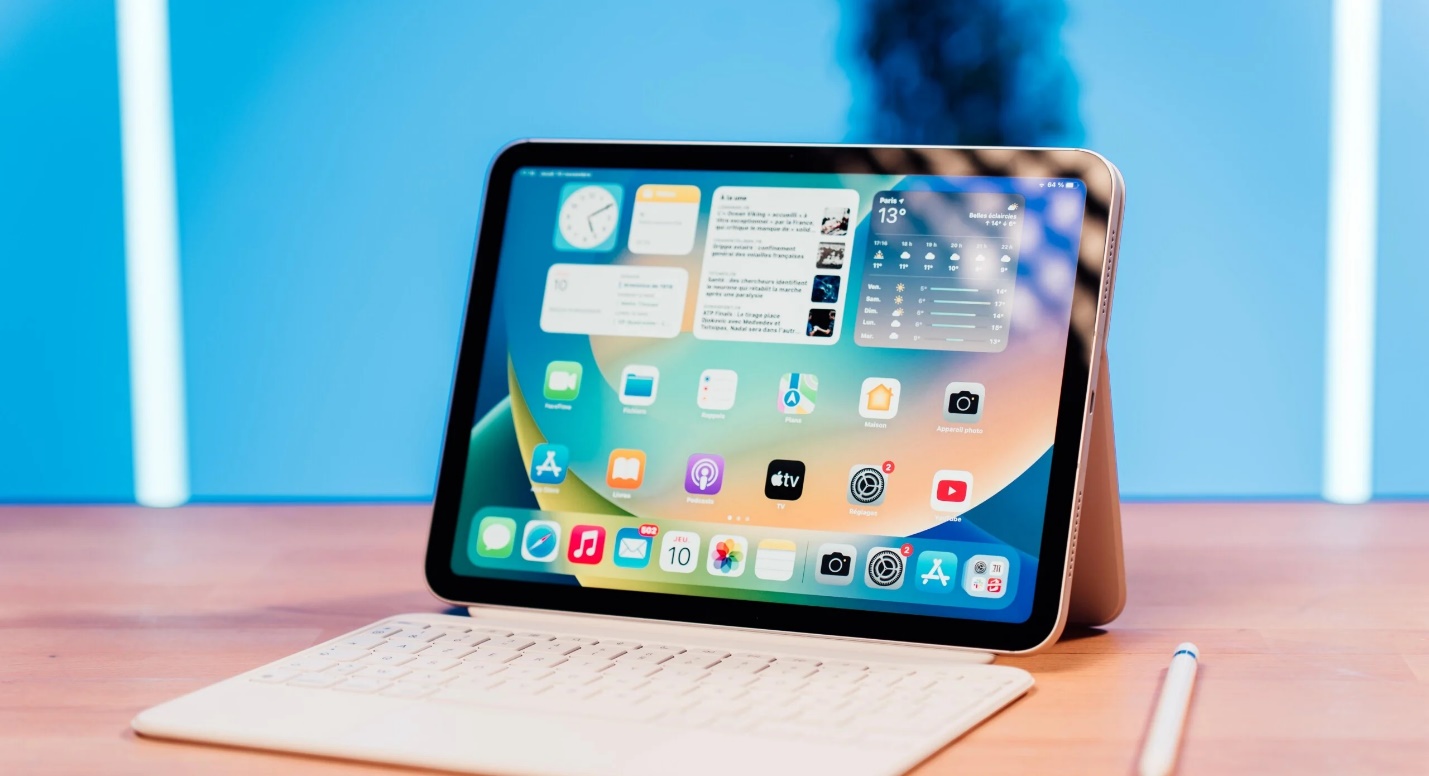 Pros:
Stunning Design as usual.
Great photo module.
Good autonomy.
good performance.
Cons:
additional accessory.
Slow charging.
This 10th generation iPad has seen its design evolve to approach that of the iPad Air 2022. Its 10.9-inch screen offers less imposing borders and the famous Home button has disappeared from the front. The fingerprint sensor has moved to the edge, on the power button.
In terms of general performance, the iPad 10 is equipped with the Apple A14 Bionic chip, which equipped the iPhone 12 series. It is 20% more powerful than the previous version equipped with the A13 Bionic chip. The photo module has also been reworked. At the back, the wide-angle sensor goes from 8 to 12 megapixels. You can use it to shoot in HDR at 30 frames per second and in 4K at up to 60 frames per second. Compatible with the Magic Keyboard Folio and Apple Pencil, the tablet supports WiFi 6 and Bluetooth 5.2. There is also a 5G version.
Apple iPad Pro M2 (2022)
Best overall gaming tablet from Apple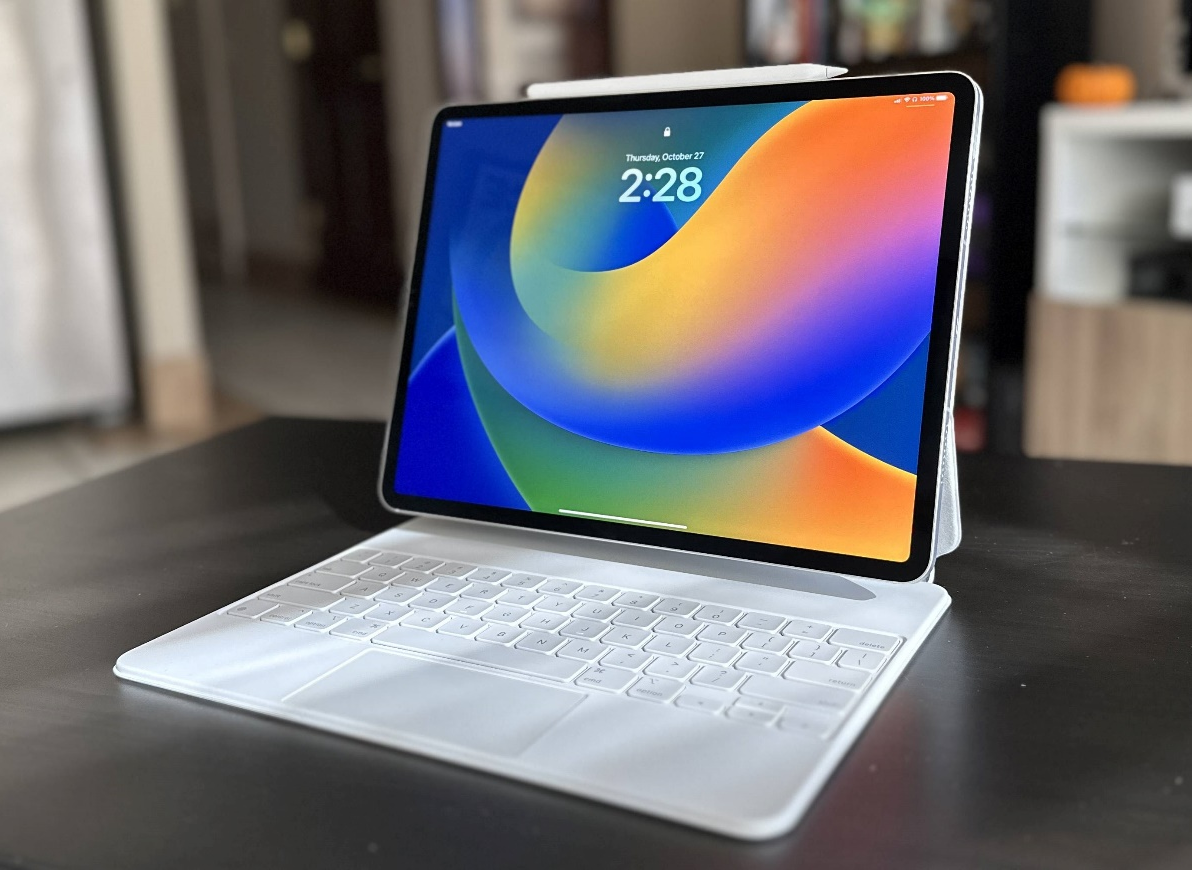 Pros:
Powerful M2 Chip.
Fantastic screen.
WiFi 6E really faster.
Nice Mini-Led screen.
Satisfactory autonomy.
Compatibility with existing accessories.
Cons:
The price
Slow charge
Average autonomy
The Apple iPad Pro M2 is the best Apple tablet for gaming and online games. With its 12.9-inch XDR Liquid Retina display featuring True Tone technology that offers excellent color rendering with high contrast and no eye strain, and a maximum brightness level of 1600 nits, the iPad Pro is backed by the M2 chip that offers high-quality performance. According to the American giant, this processor is 18% more powerful than the previous one, and the tests of the IPad Pro M2 confirm this claim.
The high-end version offers a gigantic storage capacity of 2TB and a 12GB RAM, so you'll never run out of computing power and storage space. Moreover, the ProMotion technology with an adaptive refresh rate of 120 Hz allows the tablet to adapt to all situations, despite the fact that games are limited to 30FPS. The iPad Pro is equipped with a 40.88 watt-hour lithium-polymer battery that provides up to 10 hours of WiFi browsing or video playback, combining portability and power in a versatile, professional tablet that's great for gaming and any occasion.
Samsung Galaxy Tab S8 Ultra
Best Android gaming tablet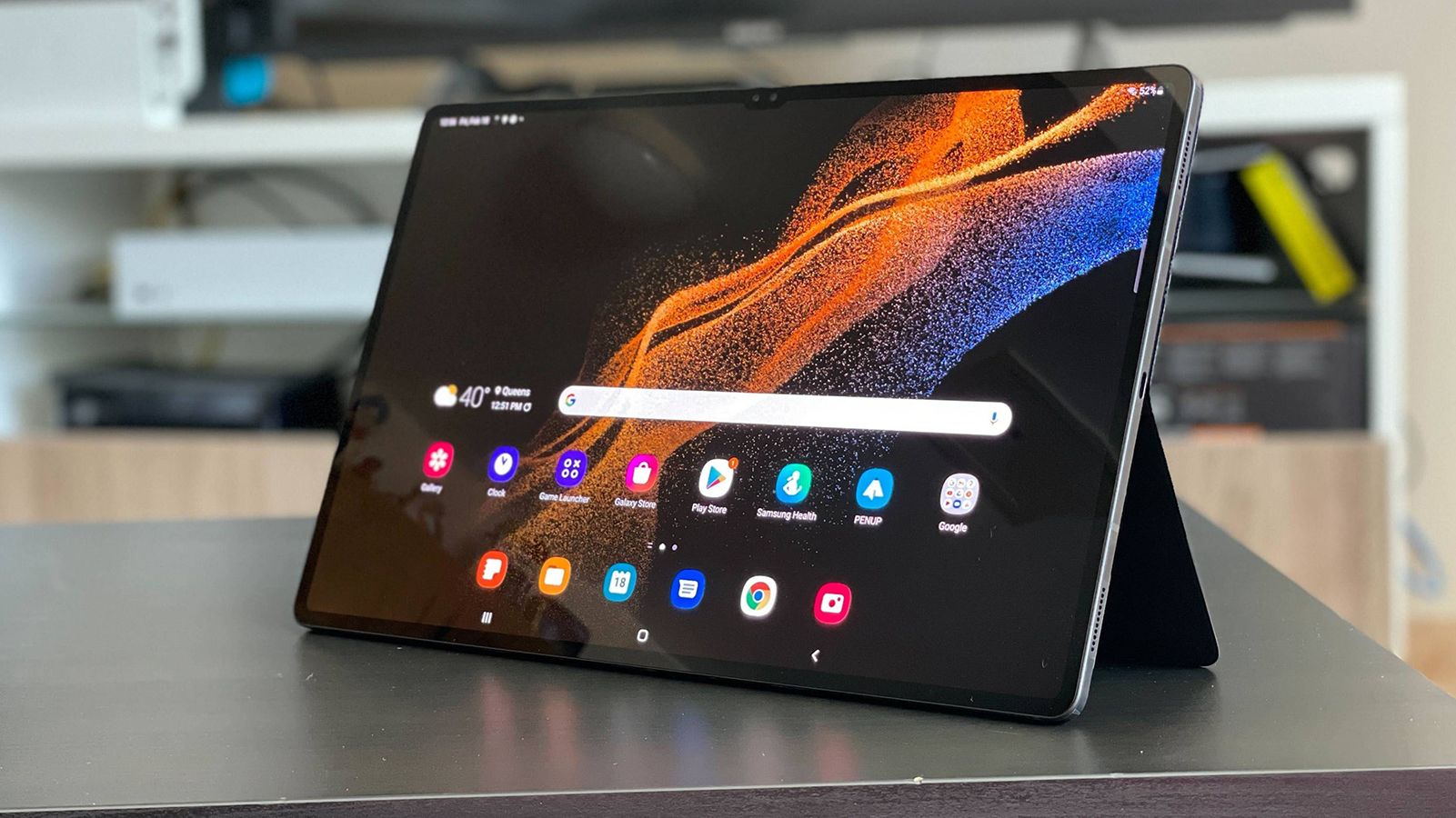 Pros:
Ultra-thin design.
Powerful performance.
Really impressive screen.
S-Pen in the box.
Speaker quality.
Cons:
Battery life too short.
No charger in the box
Without a doubt, the Samsung Galaxy Tab S8 Ultra is one of the most powerful gaming tablets of the moment. It is equipped with a monstrous Qualcomm SM8450 processor, a Qualcomm Adreno 730 graphics chip, 12 GB of RAM and 256 GB of storage space. Running on Android 12, it manages to conform to the needs of professionals as well as gamers who want to run power hungry Android games.
The smoothness of the display in all circumstances is the major asset of the Samsung Galaxy Tab S8 Ultra. This gaming tablet benefits from its large 14.6-inch screen. This screen rivals those of laptops in terms of size, but also in terms of resolution. But despite the high-resolution level, power hungry games such as PUBG Mobile can be run in full glory at up to 40 FPS at the highest settings. And if you reduce the detail level a little, you'll achieve a good 60 FPS.
Samsung Galaxy Tab A8
The best cheap Android gaming tablet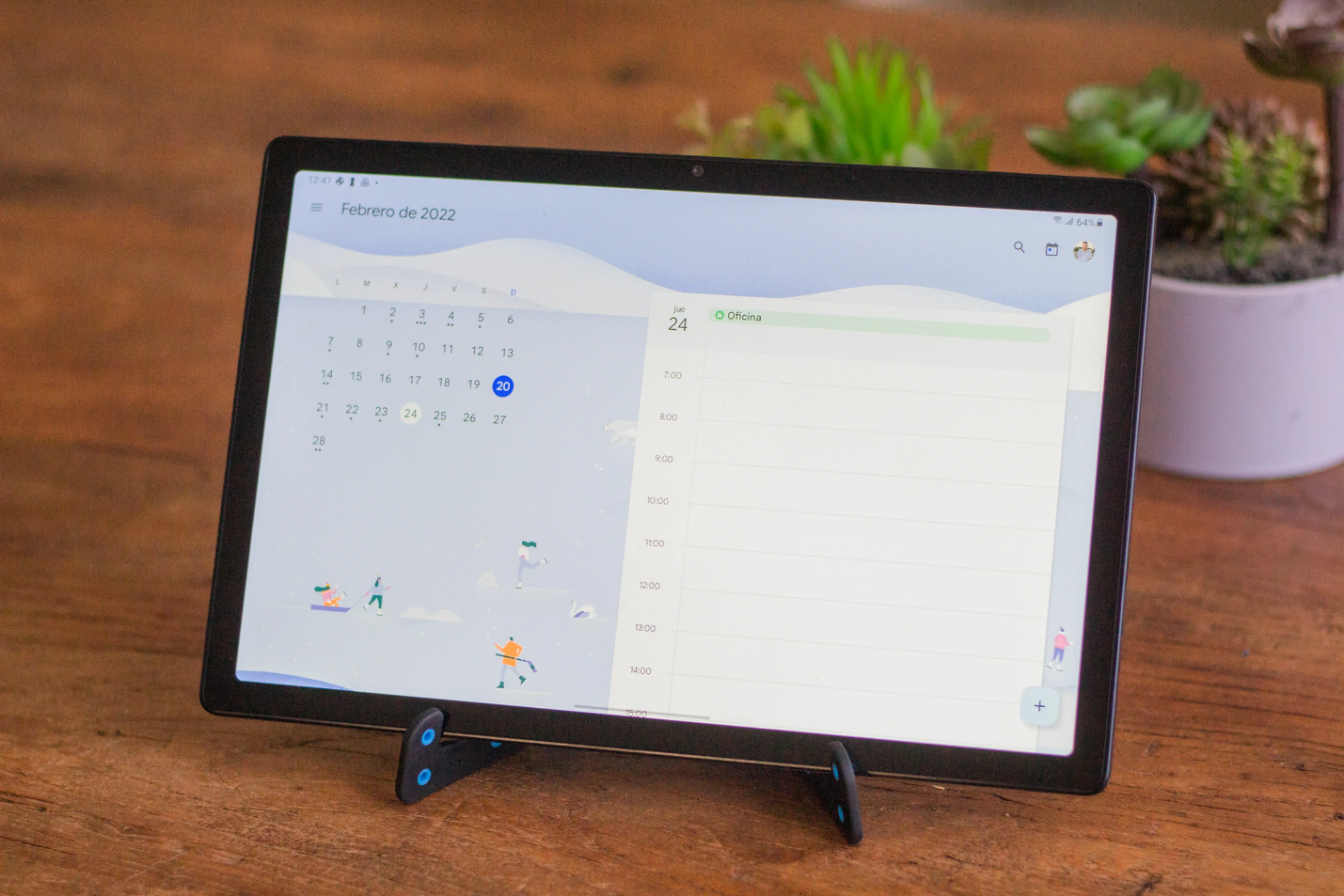 Pros:
A neat design.
A correct autonomy.
Satisfactory performance.
A decent audio.
Cons:
Poorly calibrated screen.
Too long a charge.
The Samsung Galaxy Tab A8 may not be the most powerful tablet available, but it has more than enough power for serious gaming. While the Unisoc Tiger T618 may have difficulties running more intensive games, it should be fine for the vast majority of tablet games. Its 10.5-inch TFT display is bright and clear, and the device itself is lightweight and compact, making it ideal for extended gaming sessions. The 32GB of storage on the base model isn't ideal for games, so upgrading to the 64GB model is recommended; because base model can potentially be expanded with a microSD card, though.
Priced at less than $300, this is a must have, especially considering how frequently it goes on sale. However, the Apple iPad 10 is the better option over the Galaxy Tab A8 if your budget allows for it. However, the Tab A8 is difficult to surpass at this price.
Apple iPad Air (2022)
The best mid-range gaming tablet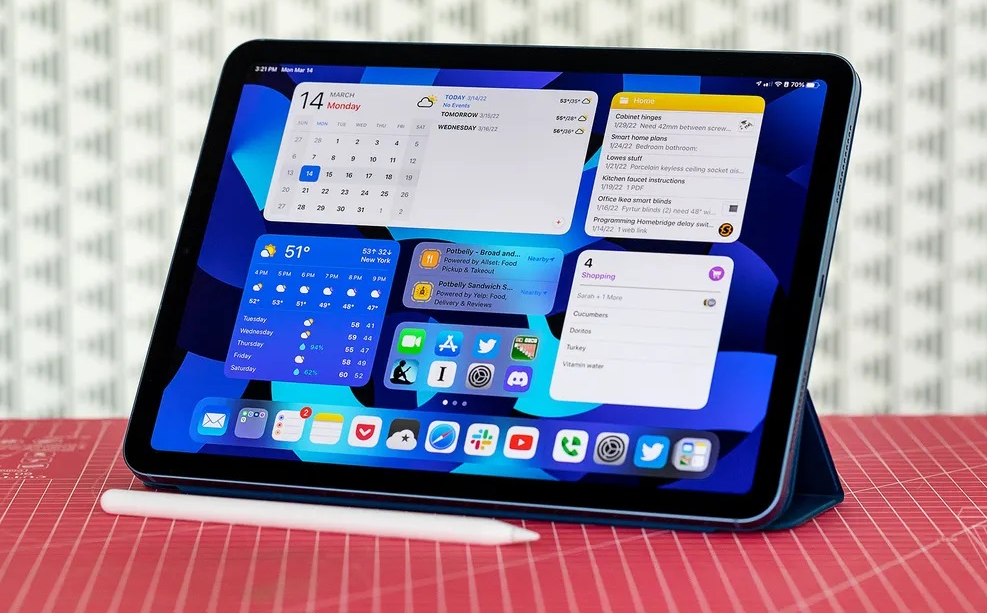 Pros:
A Gorgeous 10.9-inch screen.
A very Stunning design.
Impressive M1 processor.
Optional Wi-Fi 6 and 5G.
Cons:
The Apple iPad Air 2022 is the iOS solution that delivers smooth, high frame rate gaming and saves money over the iPad Pro without sacrificing performance.
Its new M1 processor, while not disrupting usage, delivers a tremendous amount of power for the masses and will keep the device relevant in a few years, even after several iPadOS updates. Other minor improvements, such as the new 12-megapixel FaceTime camera, also make the user experience ever more comfortable. The 10.9-inch Liquid Retina display supports user-friendly True Tone technology and has a 4K resolution with a wide color gamut that ensures natural and faithful color rendering.
In my opinion, the iPad Air is perfect as a tablet for playing Asphalt 9, and other games with complex graphics. Indeed, even most demanding mobile games such as Genshin Impact, the iPad Air is able to maintain a smooth gameplay even after extended play time, with the graphics fully cranked and at 60FPS. This tablet is also equipped with four stereo speakers that reproduce powerful and crisp sound, ideal for immersing yourself in games. You can choose between a 64GB or 256GB internal memory version, while the RAM is 8GB. In addition to the WiFi Only version, you can also opt for the WiFi + Cellular model to play online wherever you are. The battery offers up to 9 hours of multimedia playback, and up to about 5 hours of gaming.
Amazon Fire HD 10 Kids Pro
Best gaming tablet for kids
Pros:
One-year free access to Amazon Kids+.
Kid-friendly design.
Colorful kickstand case.
Voice and video calls.
Cons:
Amazon has upgraded its product selection for children and now also provides the possibility of purchasing the Pro version. The Amazon Fire HD 10 Kids Pro is a great tablet that has been developed for children aged between 6 and 12 and comes with a full one year access to Amazon Kids +, and a colourful kickstand case. It has the same 10.1-inch screen and technological infrastructure as the non-pro model, but unfortunately, it does not have the ability to access the Google Play Store. As a result, the selection of games that can be played on it is quite restricted. Despite this, there are still a great deal of options available in the Amazon App Store.
If you are looking to purchase a big-screen kids' device that can be used for both work and play, this is an excellent option to consider because it works very well not only for video games but also for books, videos, and applications. Your kids can even make video and voice calls by using the Wi-Fi to the contacts you pre-approved. Even more, they can install apps such as Sword Master, Ninja Runner, Minecraft and zoom on their devices.
Lenovo tab P12 pro
Great alternative to the iPad Pro M2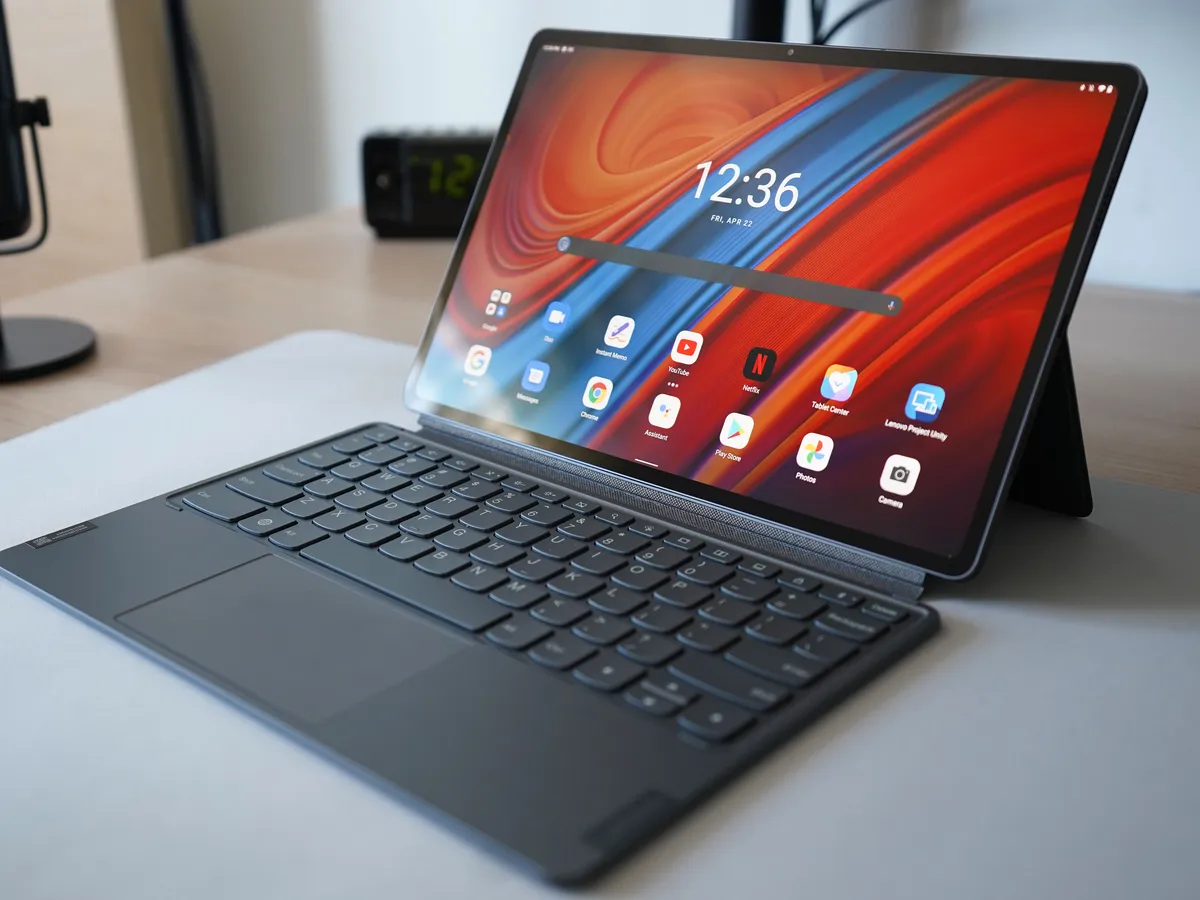 Pros:
Very Excellent finishes.
A very good Amoled panel.
Performance in the top of the basket.
Interesting Precision Pen.
Cons:
Samsung's dominance in the Android device industry is undeniable. Lenovo, on the other hand, is proving to be a formidable challenger for the Korean brand. The Tab P12 Pro demonstrates this! This huge tablet competes with luxury models because to its gorgeous aesthetics and high-quality AMOLED screen. It sports a 16:10 aspect ratio and a 12.6-inch screen, just like the Xiaomi Tab 5. It has a refresh rate of 120 Hz.
It has a Snapdragon 870 processor and 8 GB of RAM for a total of 256 GB of internal memory. This combination delivers the tablet record-breaking performance, outperforming even the Galaxy Tab S7+! As a result, it is incredibly responsive when multitasking and playing mobile games. When it comes to gaming performance, we tested this tablet on games like Call of Duty Mobile and Asphalt 9. They both operated nicely at the highest settings without causing the Tab P12 Pro to overheat. You'll also appreciate the battery life, which is great, averaging roughly 17 hours of continuous use.
Microsoft Surface Pro 9
Best Windows gaming tablet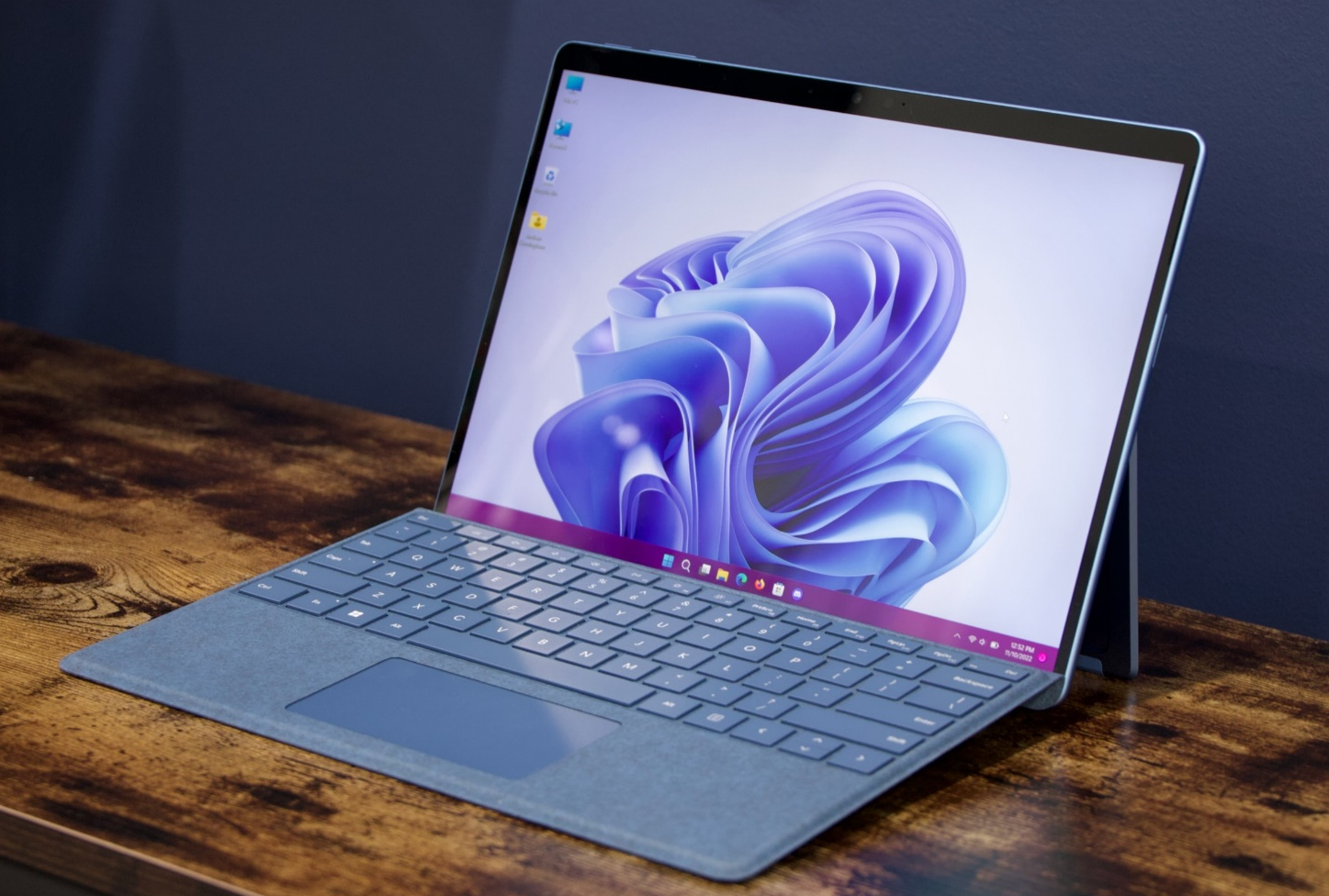 Pros:
Great design.
Heat and noise under control.
The good performances.
Well calibrated screen.
Excellent autonomy.
Very nice keyboard.
Cons:
The Microsoft Surface Pro 9 is the best Windows gaming tablet, capable of supporting the most advanced PC and tablet games with specifications that ensure performance similar to a high-end laptop. With the Surface Pro 9, Microsoft gives you the choice between the 12th generation of Intel Core i5 or i7 processors and Microsoft's own ARM chip, the Microsoft SQ3, which is less powerful than the Intel Core i, but has better battery life.
Whether you choose the Intel or ARM version, the screen is the same and it does not change compared to the Surface Pro 8. Indeed, the display remains a 13-inch pannel (2880 x 1920 px) with a dynamic refresh rate of 120 Hz. When it comes to the RAM and the storage capacity, you get up to 32 GB for the Intel versions and 16 GB for the SQ3 version, and, up to 1TeraByte depending on the configuration chosen.
In terms of gaming performance, the surface pro 9 struggles to play new AAA games on anything above low settings. During my tests, Overwatch 2 ran at a smooth 60 FPS on low settings, but fell apart the moment I tried to use higher settings. Our tests also confirmed however that Some games run fairly well. Doom was playable at 45 fps at Ultra settings, but ran smoothly between at 60fps when I dropped it down to high settings.
Apple iPad Mini 6
Best small gaming tablet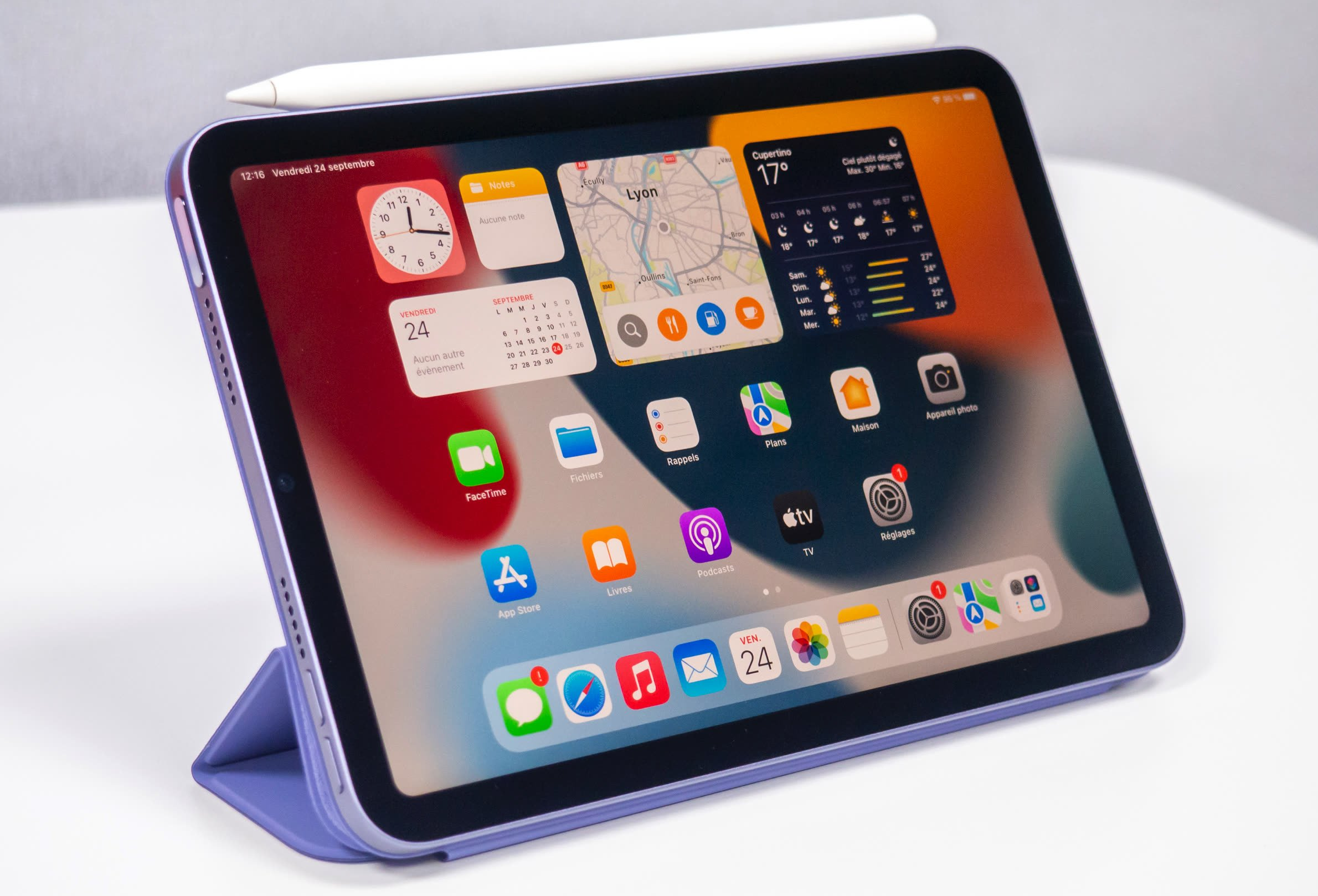 Pros:
Ideal for note taking, drawing and gaming.
Design and compact.
Good LCD panel.
Very high performance.
Promised autonomy which is kept.
Compatibility with the Apple Pencil 2.
Cons:
Charge a little slow.
Price a little hig.
Games are totally cool on tiny screens, and a small gaming tablet can fit into anyone's life. The new iPad Mini is just right for that spot. The Apple iPad Mini 6 is a huge improvement from the last one, and the 2021 version has a cool new bezel-less design that makes it look more modern. Hey, guess what? They got rid of the Home button on this tablet and put a TouchID sensor on the sleep button instead. Furthermore, they moved the volume buttons to the top so they could add a magnetic charging pad on the side for the Apple Pencil. Cool, right?
Guys, the iPad Mini 6 is not only gorgeous, but it's also got an A15 Bionic processor, so it can do everything the bigger iPads can do. Moreover, speed is key in games, and this new chip makes the iPad Mini just as fast as the top tablets out there. Yeah, the coolest thing about the iPad Mini is how small it is. The 8.3-inch screen is cool, but kinda tiny. This screen is a bit taller and not as wide as the one before. It's 2266 x 1488 px. So, If you're not into small screens, this tablet ain't for you.
Finally, when it comes the gaming ability of device, we are happy to inform you that mainstream mobile titles such as Honor of King and Original God support 90Hz or 120Hz high refresh rate mode.