Apple Watch #7 Ways to Free Up Space on Your Device
The Apple Watch is one of the most popular smartwatches on the market today. It's sleek, stylish, and can do a lot more than just tell time. But, like anything else in life, it comes with some drawbacks.
For example, many Apple Watch owners have found that their devices run out of space relatively quickly, which means they constantly have to delete photos or other media from their Watch in order to make room for new content.
In this article, we will share with you 7 phenomenal tips and tricks to free up space on your Apple Watch. So, let us get started!
Check the storage space of your Watch (Free and Occupied space).
The first and most important step in this process is to check the storage space of your watch (you will understand why latter). The low storage space of Apple's connected Watch can cause some problems. Unlike smartphones (iPhone), the first Watch models have a storage capacity not exceeding 8 GB.
Users who have opted for an Apple Watch with low storage capacity are too often reduced to hunting for unnecessary data. Indeed, it only takes a few dozen music tracks, a few podcasts, or a handful of applications to fill the memory of the Apple Watch.
Fortunately, there are a few simple things you can do to free up space on your Watch. But before you get into the big maneuvers, let's take a look at which apps are using the most storage space on your device.
How do you check your Apple Watch's storage space from your Phone?
You just have to follow the simple steps below:
Go to My Watch;
then General;
About in the App.
Your App will display the songs, photos, and storage capacity of your Watch (free and occupied space).
How to check your Apple Watch storage on your Apple Watch?
Here's how to check the capacity directly on your Apple Watch:
Go to Settings;
then General;
And Usage;
Now Swipe the screen to see how much space is occupied.

Restart your Watch.
This will have the effect of stopping all running applications and deleting all temporary files that have been stored in your Watch, among others. In addition, you will automatically gain a few megabytes in your storage space.
How to restart your Apple Watch?
To restart the Apple Watch, you'll need to turn it off and then on again, just like your iPhone. Unfortunately, there's no simple "Restart" button you can press. Before you begin, make sure the Apple Watch is not on the charger.
Press side button on your Apple Watch and hold it until the Power menu appears.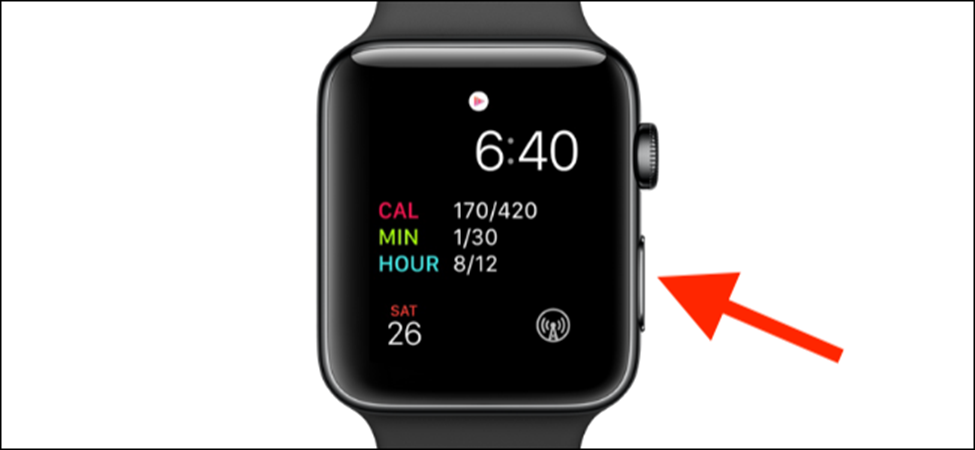 Now you only have to drag the "Power Off" slider to the right of the screen with your finger.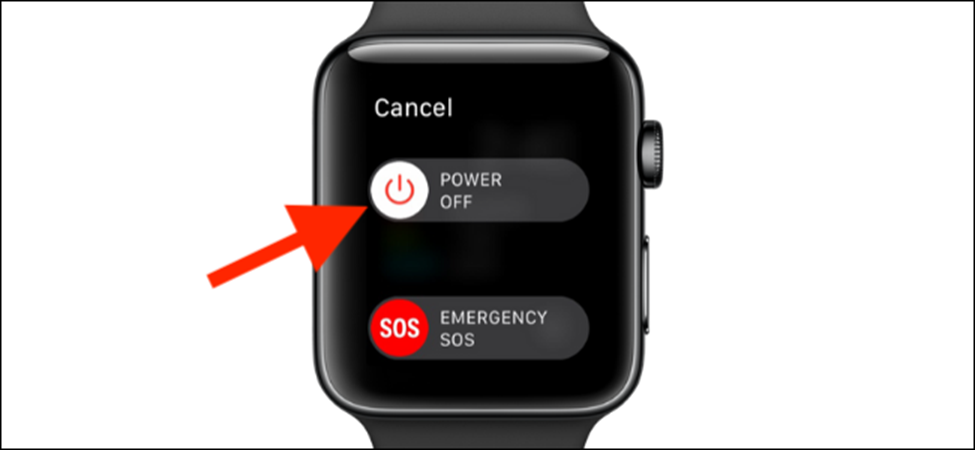 Your Apple Watch will now turn off.
Once the screen has gone blank (the Watch is off), press (and hold) the side button until you see the Apple logo on your Watch's screen. When your Apple Watch loads the home screen, it has been successfully restarted.
How to force a restart?
If your Apple Watch is not responding (the instructions above), you can force a restart as the last resort.
Do not force a restart of the Apple Watch during a software update, as this may damage or corrupt the operating system.
Here is how you should proceed:
Press and maintain the side button and the digital crown of your Watch at the same time until you see the Apple logo on the screen. When you see the logo, release both buttons.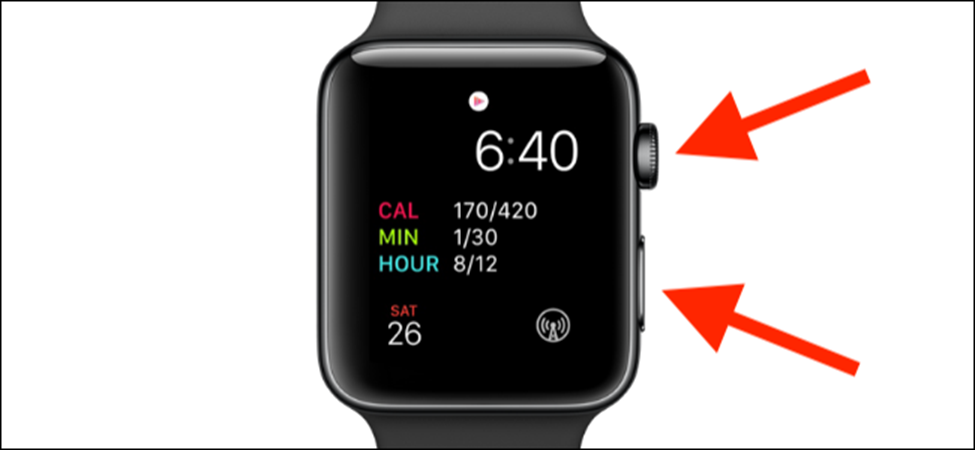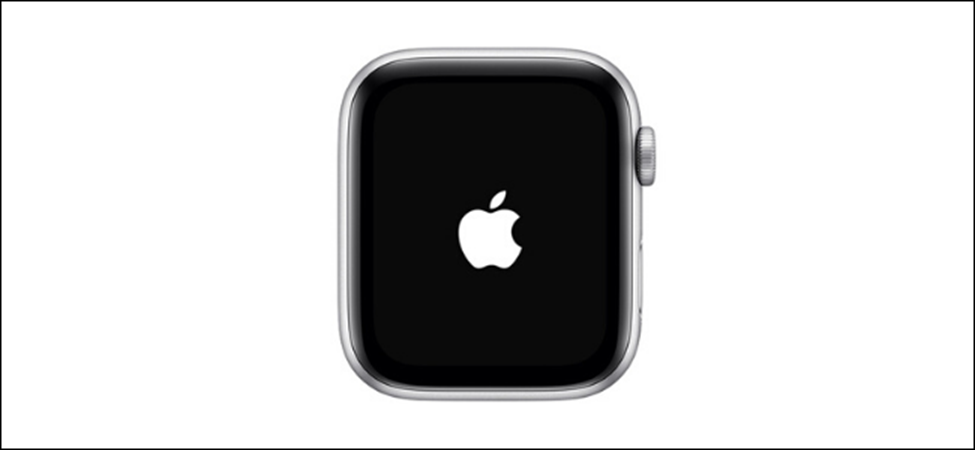 Once your Apple Watch fully reboots, it should (hopefully) start working correctly again.
Delete unnecessary apps from your Apple Watch.
Another fantastic way to free up space on your Apple Watch is to delete the apps you don't need (use). You can do this directly on your iPhone by using the Watch app.
You just have to Follow the steps below:
Open the View app on your iPhone.
Select the My Watch tab and scroll to the Installed in the Apple Watch section.
Select the App you don't need and turn off the Show app on the Apple Watch switch.
If the App is just an Apple Watch app, tap Remove App on Apple Watch and then confirm by tapping Delete.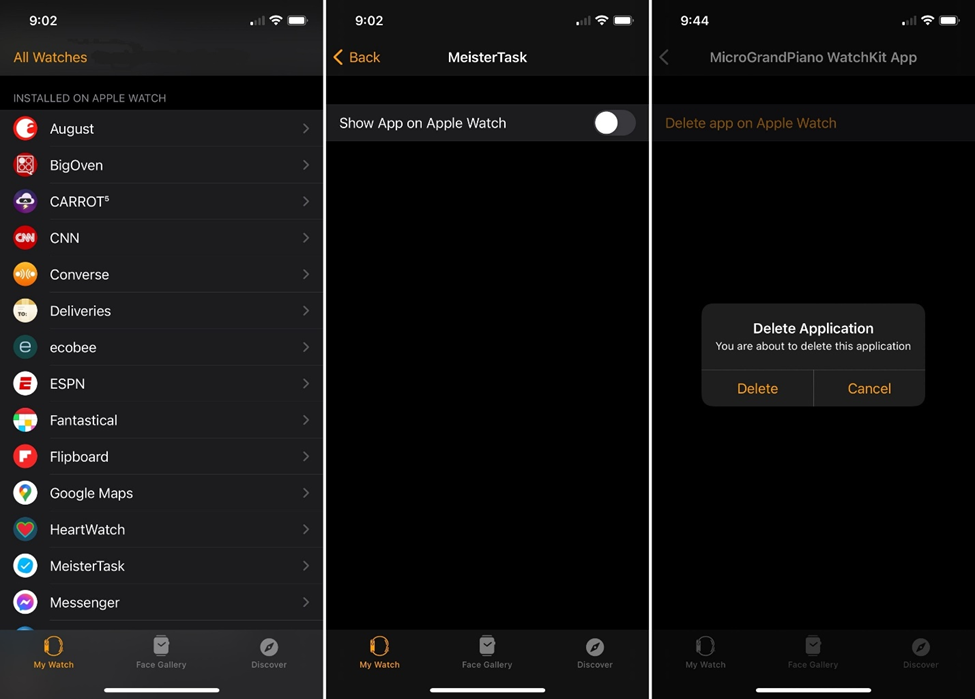 Once you uninstall an app, it will still be available on your Phone for future installations (You may change your mind in the future).
Disable automatic application installations.
If you have enabled the setting to automatically install apps on Watch that you download from iPhone, it may fill the Watch with the unnecessary apps mentioned above, hence reduce the Watch's free storage.
The steps are the following:
Open View Application on iPhone and select My Watch Category.
Select General;
Turn off the switch during Automatic Application Installation.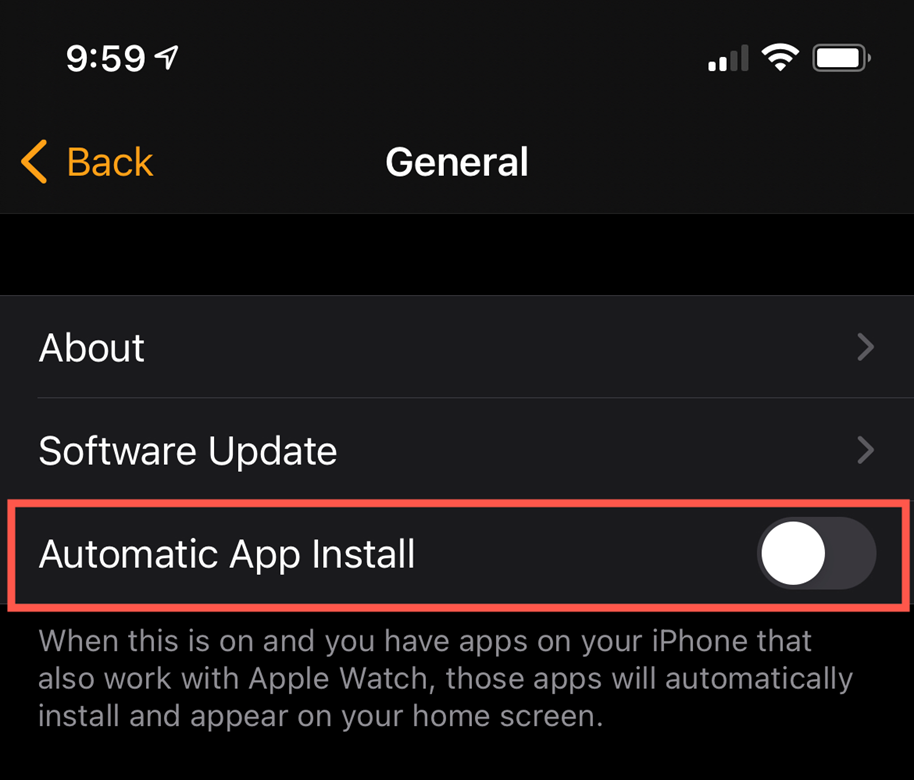 In the future, any app you download to the iPhone that is available for Apple Watch will be available for installation- you can install them if you want.
Remove audiobooks from the Apple Watch.
As you can see from the first step (Check the storage), a large amount of storage space on the Apple Watch is used by audiobooks. If you already have an audiobook on your iPhone, you can delete it on your Apple Watch.
The steps are the following:
Open View app on iPhone and select My Watch Category.
Scroll down and select Audiobooks.
Press Edit at the top right to delete an audiobook.
Press the minus sign next to the book you want to delete and press Delete.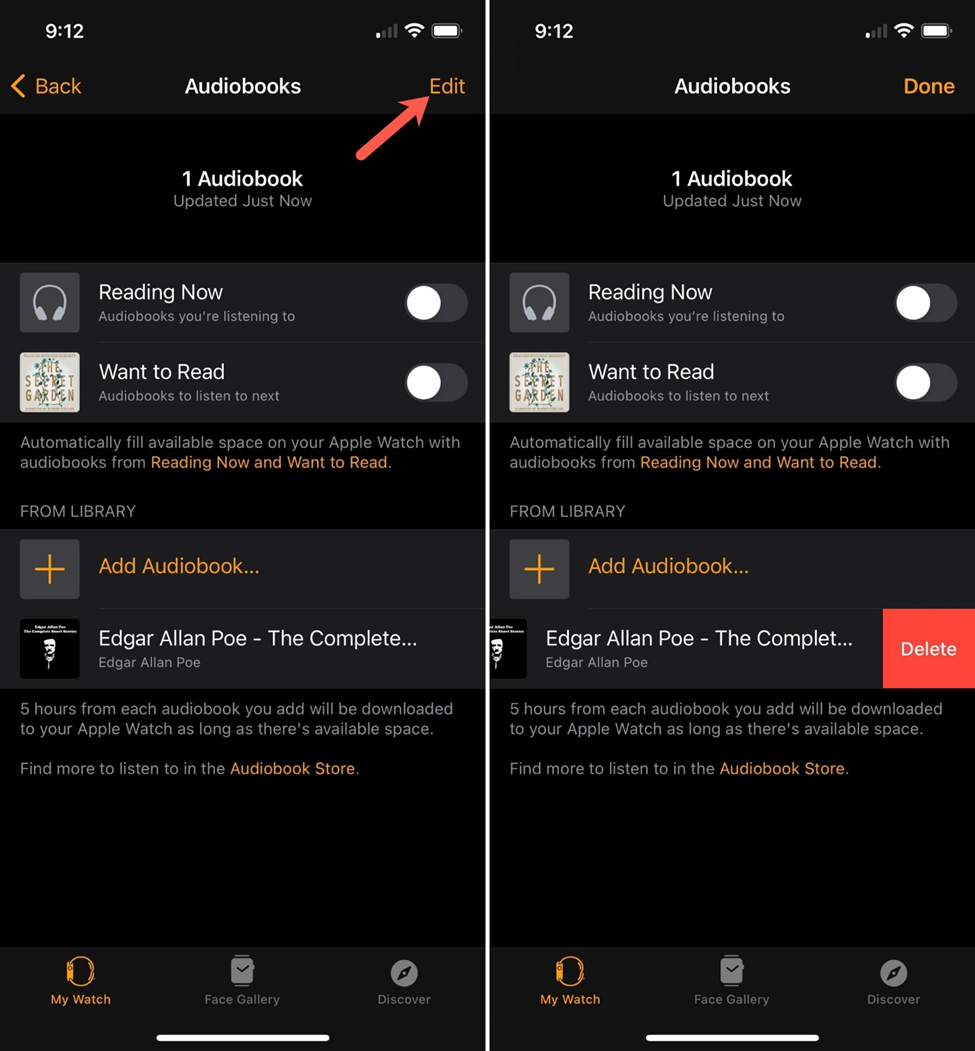 If you have, I'm reading now, and I'm going to read it enabled on this screen; you may want to disable them as well.
Set limits on photos synced to your Apple Watch.
If you notice that your photos are taking a lot of space on your Watch, reduce the number of images you want to sync (smaller limit).
To resync photos from your Phone to the Watch, you need to use the Watch app on your iPhone and follow these steps: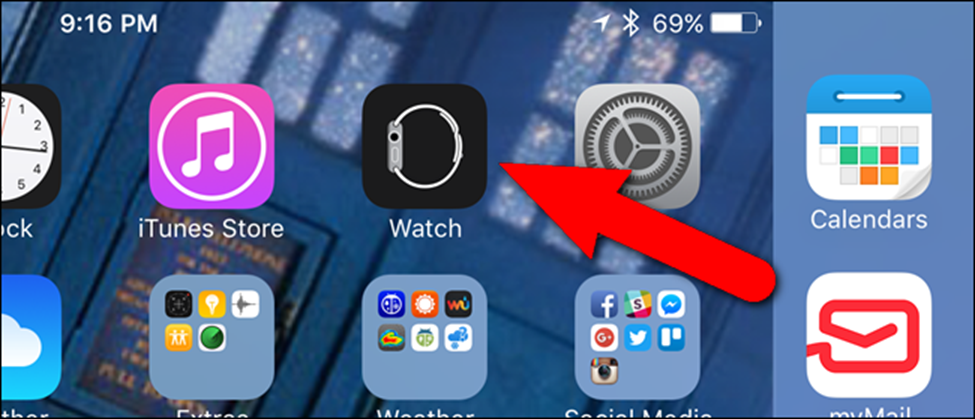 Scroll down to find and Photos in the list of apps.
Tap it.
To set a smaller limit, tap Photo Limit and choose the smallest number of photos from the available options.
Delete music and podcasts from the Apple Watch
Apart from apps and audiobooks, it's usually music and podcasts that take up the most space. If you're used to syncing music on your Apple Watch, you might want to consider doing a little clean-up.
How to delete music/songs from your Apple Watch?
You'll need to use your Phone to delete a playlist from your Watch, and follow the steps below: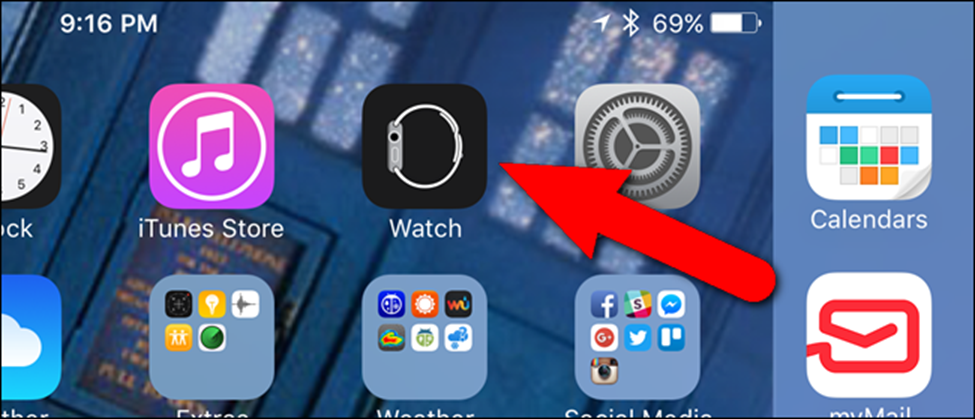 Make sure the "My Watch" screen is active. If not, tap the "My Watch" icon at the bottom of the screen.

On the "My Watch" screen, tap "Music."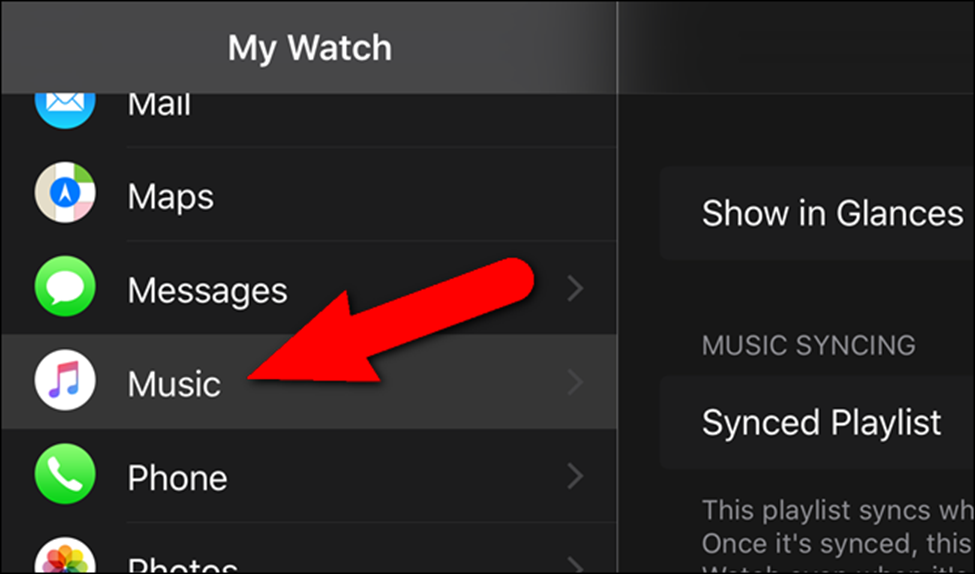 The playlists currently on your Watch are listed next to "Synced Playlist."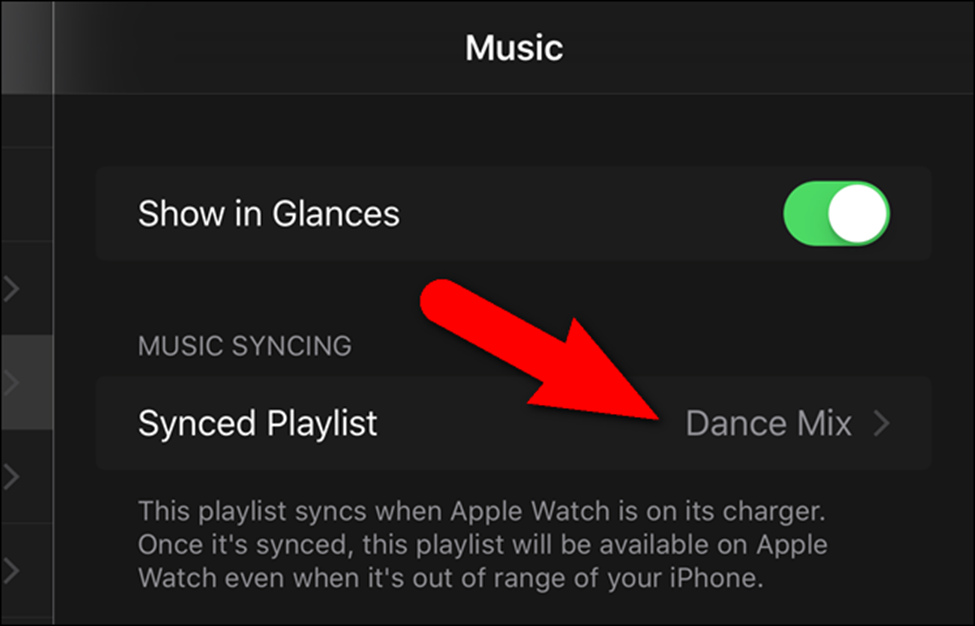 Now, tap "Synchronized Playlist.": The synced playlist is marked "Synced."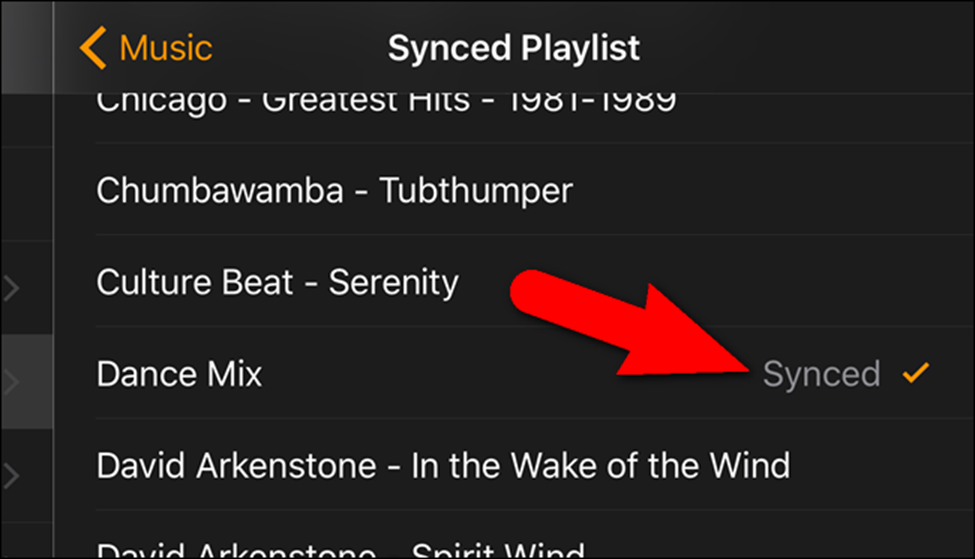 Before deleting the playlist from your Watch, connect your Watch to the charger. Because your Watch must be connected to the charger to sync or delete music.
Scroll to the bottom of the list and press "None."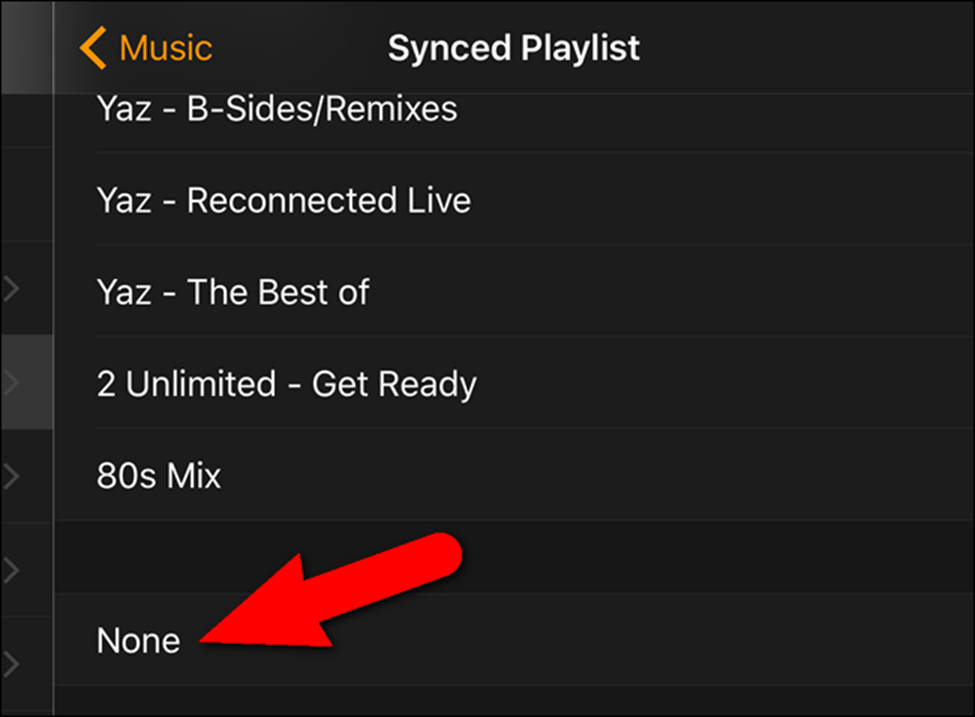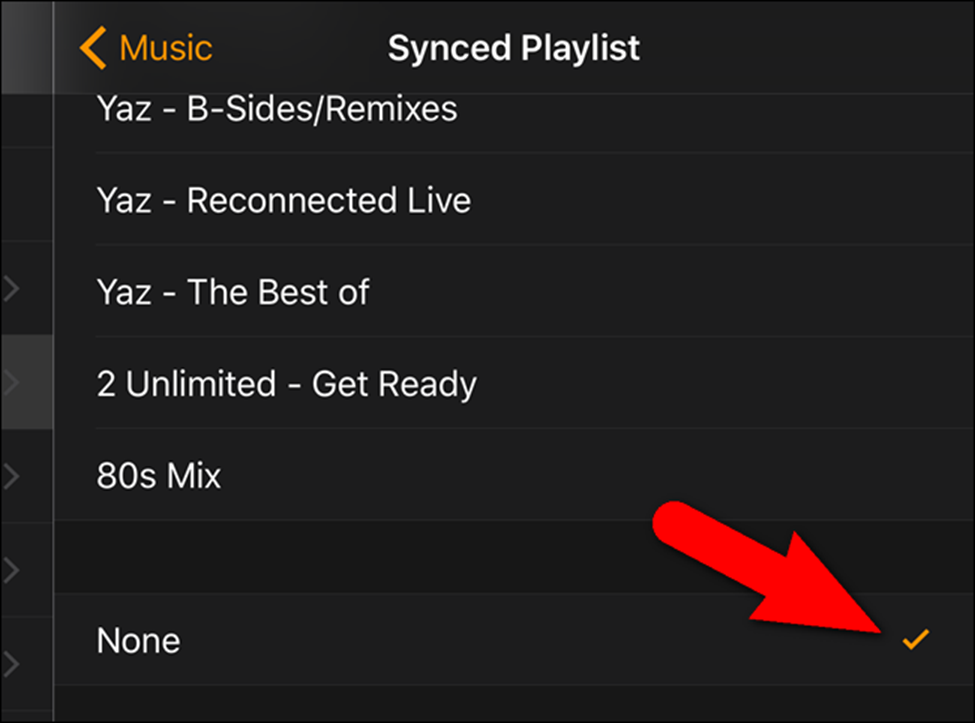 How to delete Podcasts?
Open the Watch-app on your Phone and go to Podcasts.
By default, podcasts that are in the Listen Now section of the Podcasts app on your iPhone are automatically added to your apple watch. Once you've listened to them, they will automatically disappear from your Apple Watch.
If you want to do this manually-delete them, select Customize Now instead of Listen Now. The Custom option gives you more control over which episodes are synced, so you may want to try this one.
Reinstall the system
Often, the only solution to storage problems is to reinstall the system – after a backup of the Watch, of course. With watchOS, backups are performed via the paired iPhone.
In order to start a data backup manually, you have to unlink the iPhone. This immediately triggers a data backup on the iPhone. An exception are Apple Watches that have been configured for a family member. These are backed up directly via iCloud and can be restored from iCloud even without an iPhone.
How to unpair your apple watch with your iPhone?
Here, you open the Watch app and tap on "All Apple Watches" at the top to list all paired devices.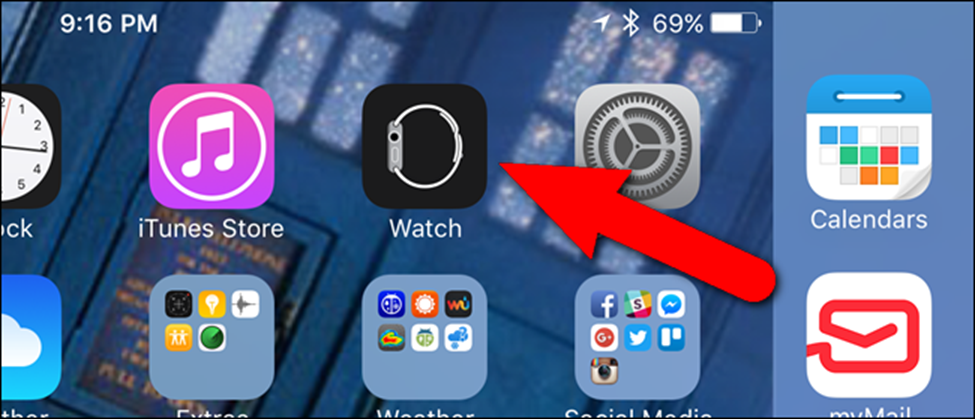 Press the small "i" symbol next to the Watch you want to remove.
Several functions will now appear; select the "Unpair Apple Watch" option.
Now, you need to confirm your operation by entering the Apple password.
A backup of the Apple Watch is created, and then the Apple Watch is deleted.
Once this is done, you can connect the Apple Watch again and restore it from the backup data – with more free memory and a more up-to-date system.