Ensuring Smooth Recovery and Troubleshooting in Windows 10
Windows 10, the flagship operating system from Microsoft, is designed with robust data recovery options and various startup features. However, software-related issues can sometimes hinder the system from booting, making it essential to have a Recovery Drive ready. This comprehensive guide will walk you through the process of creating a Recovery Drive in Windows 10 and demonstrate how to utilize it effectively to access startup options and troubleshoot problems.
Windows 10 comes equipped with multiple ways to recover data and offers a diverse range of startup options. Despite these provisions, unexpected software issues may still arise, rendering the system unable to boot. In such scenarios, having a Recovery Drive can prove to be a lifesaver, as it enables you to boot from a USB drive and access vital startup options and recovery tools.
The Importance of Creating a Recovery Drive
A Recovery Drive is an external USB flash drive that contains essential system files, which can help you troubleshoot and recover your Windows 10 system in case of a critical failure. This drive acts as a safeguard against various problems that might prevent your computer from starting properly. It not only grants you access to advanced troubleshooting options but also allows you to restore your system to a previously functioning state.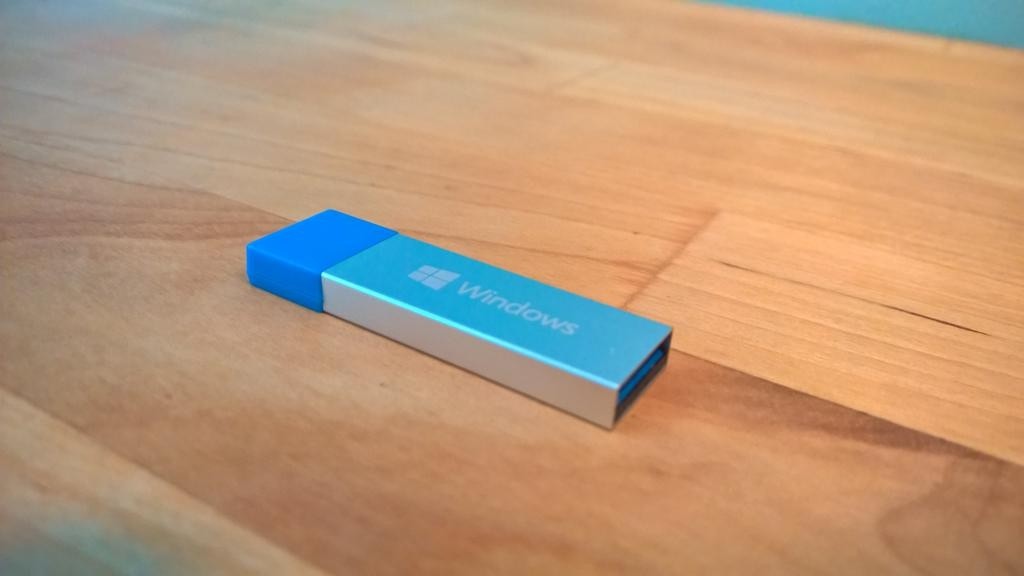 Creating a Recovery Drive
The process of creating a Recovery Drive in Windows 10 is quite straightforward. Follow these detailed steps to ensure you set it up correctly:
Connect the USB flash drive with a capacity of at least 512MB to your system.
Type "Recovery Drive" in the search field and press the 'Enter' key to launch the "Create a recovery drive" tool.
Before proceeding, ensure that you have duplicated your system files onto the Recovery Drive. This ensures that you have a complete backup of the necessary files to initiate system recovery.
Click on 'Next' and select the appropriate flash drive you wish to set up for recovery purposes. Be cautious when selecting the drive, as all data on the chosen drive will be permanently erased during the creation process.
Click 'Create' to start the process. The tool will copy the required files to the USB flash drive, which may take a few minutes to complete.
Once the Recovery Drive is created, store it in a safe and easily accessible location for future use.
Leveraging Advanced Boot Options
In the event that your Windows 10 system cannot boot correctly, the Recovery Drive becomes an invaluable resource. Follow these steps to utilize it effectively:
Insert the Recovery Drive into a USB port and restart your computer.
Upon restarting, access the BIOS/UEFI settings (usually by pressing a designated key like F2, F10, or Delete during bootup) and set the USB drive as the primary boot device.
Save the changes and exit the BIOS/UEFI settings. Your computer will now boot from the Recovery Drive.
Once the Recovery Drive boots, you will be presented with the 'Advanced Options' menu. This menu offers a range of troubleshooting tools, including:

System Restore: Allows you to revert your system to a previously saved restore point, which can resolve issues caused by recent software changes.
Startup Repair: Automatically detects and fixes problems that prevent your system from booting correctly.
Command Prompt: Provides a command-line interface to execute various troubleshooting commands, such as checking disk integrity or repairing the Master Boot Record (MBR).
System Image Recovery: Enables you to restore your system using a previously created system image backup.
Reset This PC: Allows you to reset your Windows 10 installation, either keeping or removing your personal files, applications, and settings.
Go back to the previous version: If you recently upgraded to Windows 10, this option allows you to revert to your previous version of Windows.
UEFI Firmware Settings: Access your computer's firmware settings to configure hardware-related options.
Startup Settings: Access various startup configuration options, such as enabling Safe Mode or disabling driver signature enforcement.

Select the appropriate troubleshooting option to address the specific issue you are facing. The advanced tools will help you diagnose and repair various Windows 10 problems effectively.
Exploring Additional Windows 10 Functionalities
Windows 10 has numerous advanced functions that surpass its predecessor, Windows 8. Some notable features include:
Virtual Desktops: Windows 10 allows users to create multiple desktops, helping to organize different tasks and applications efficiently. To create a virtual desktop, press the Windows key + Tab and click on "New Desktop."
Cortana: The built-in digital assistant, Cortana, enables users to perform various tasks using voice commands and natural language interactions. You can access Cortana by clicking the search icon on the taskbar or saying, "Hey Cortana."
Action Center: The Action Center serves as a central hub for notifications and quick access to frequently used settings. Click on the notification icon on the taskbar to view recent notifications and access the Action Center.
DirectX 12: Gamers can benefit from improved graphics performance through DirectX 12, providing a better gaming experience. DirectX 12 allows for more efficient utilization of hardware resources, resulting in smoother and more immersive gameplay.
Microsoft Store: Windows 10 includes the Microsoft Store, which offers a wide range of applications, games, and content for users to download and enjoy.
Having a reliable Recovery Drive is crucial for Windows 10 users to overcome booting issues and access essential startup options. By following these simple steps you can create a Recovery Drive and ensure that you are prepared to troubleshoot and resolve any future challenges with ease.