Mastering Cortana: Boost Your Productivity with Windows 10's Personal Digital Assistant
Cortana, the official personal digital assistant in Windows 10, is designed to enhance your productivity and simplify your tasks. Whether you prefer voice commands or keyboard input, Cortana is there to assist you seamlessly. By keeping track of your appointments, emails, and messages, Cortana ensures that you stay organized and on schedule. Originally released alongside Windows Phone 8.1, Cortana is named after the beloved AI character from the Microsoft gaming series, Halo.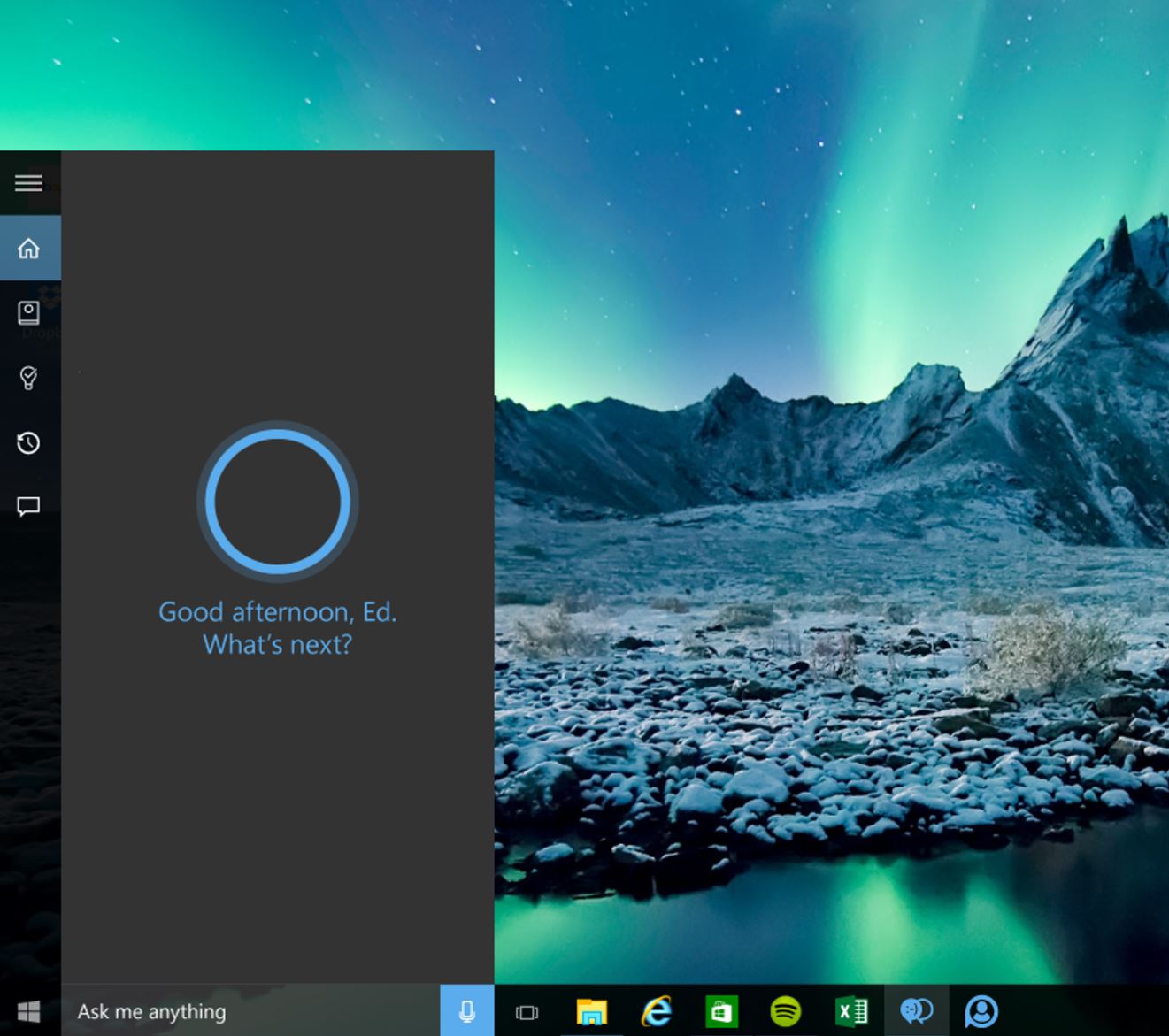 Streamlining Your Workflow
Cortana significantly reduces the time required to perform tasks compared to traditional keyboard and mouse inputs. By enabling voice commands through a microphone, you can accomplish tasks in seconds instead of minutes. Cortana's effectiveness is especially evident when using it with a Windows Phone, but Microsoft has also released separate apps for iOS and Android devices. Some of the tasks Cortana excels at include updating your appointments, setting reminders, transcribing and sending messages, browsing the web, and launching applications. While Cortana can be used with a keyboard, the best results are achieved through voice commands.
Setting Up Cortana in Windows 10
To begin using Cortana, simply plug in your microphone and click on the microphone icon in the search bar. Say "Hey Cortana" followed by your search query or request, such as asking for the current time or date. To maximize Cortana's efficiency, follow these steps:
Select the Cortana Search Box and wait for the results to appear.
Click on the "Hamburger" icon in the top left corner to open the Notebook.
The Notebook allows you to customize Cortana's access to your information. Granting Cortana more data enables it to function more efficiently. You can enter your preferred name for Cortana to use when addressing you in the "About Me" section.
In the "Settings" option, you can enable "Find Flights and More" to allow Cortana to analyze your emails and gather related information.
Adjust Cortana's response phrase, typically "Hey Cortana," to suit your preferences. You can make Cortana respond to anyone or configure it to recognize only your voice.
Customize Cortana's interests by providing details about your preferred news topics, favorite TV shows, political slant, or sports and sports teams. Cortana will deliver relevant information based on your preferences and keep you updated.
Utilize Cortana to find distances between locations and set reminders based on your changing locations. For example, if you set a reminder to pick up something from a specific place, Cortana will notify you when you're in the vicinity.
Using Cortana in Unsupported Regions
Even if you are in a region without official Cortana language support, you can still benefit from its services by adjusting your regional settings. Before proceeding, ensure that you have installed the English Language Pack (US) by selecting "Start" > "Settings" > "Time & Language" > "Open Region & Language." Set the region to the United States and language to English, then click "Set as Default" to maintain this setting permanently.
Addressing Speech Recognition Challenges
If Cortana struggles to understand your voice commands, you can improve its performance by selecting "Settings" > "Time & Language" > "Speech." Enable the option to "Recognize non-native accents for this language," which can be particularly helpful in international scenarios. However, regional accents may still pose challenges for Cortana. To overcome this, you can train Cortana to understand your local accent by selecting "Notebook" > "Settings" > "Learn my Voice." This feature allows you to interact with Cortana, teaching it how you pronounce certain commands and words. After a brief trainingsession, Cortana will learn your accent and respond accurately to your commands.
Ensuring Privacy with Cortana
Cortana collects information to provide personalized assistance, but rest assured that all your data is securely stored in a protected database connected to your OneDrive Cloud. If you have concerns about the security of your information, you can delete specific data by selecting "Start" > "Settings" > "Privacy" > "Speech, Inking & Typing." Look for the option to "Manage Cloud Info," which redirects you to Bing's personal info management page. Here, you can customize the information Cortana searches for and choose what to retain. In the "Personalization" tab, you can delete your entire list of favorites and interests to enhance your privacy.
Disabling Cortana
If you decide that you no longer require Cortana's assistance, you have the option to disable it. Open Cortana, select "Notebook," and navigate to "Settings." From there, you can switch off Cortana. Additionally, if you no longer want Cortana to collect information about you, go to "Start" > "Settings" > "Privacy" > "Speech, Inking & Typing," and choose "Stop getting to know me." This will prevent Cortana from gathering further information about you.
In conclusion, Cortana is a powerful productivity tool from Microsoft, continuously expanding its functionality since its initial release with Windows Phone 8.1. Microsoft is expected to further enhance Cortana's capabilities by integrating it with additional applications. With its extensive features and seamless integration into any operating system, Cortana stands as one of the most efficient digital assistants available today.