Fast and Best VPN for Windows 10
Over the past three decades, there has been a clear evolution of the web. As a result, threats on the Internet are increasing at the same rate. New malwares that can cause significant damages to your PC are constantly emerging.
Your privacy on the Internet is also at risk with the democratization of the digital world. Theft of personal data, ransomware… it has become essential to secure your internet presence these days. Let's not forget the specialized institutions, such as the Hadopi, which track down Internet users engaged in illegal activities.
By using a VPN for Windows, you will also be able to change the IP address of your device and make websites believe that you are located in India while you are in Germany. You will then be able to view a multitude of contents.
The only condition to take advantage of these benefits is to choose a powerful VPN for Windows, which is unfortunately not the case for everyone. With the number of providers increasing over time, it is difficult to know which one offers the most interesting services.
That's why we've put together this ranking of the best VPNs for Windows 10 and in order to meet everyone's needs, we've selected the best 14 VPN. But before we dive into that, we will start by telling you how to use a VPN (take advantages of its features).
How to use a VPN? The key steps
We will break down this guide into 4 very short sub-sections that will help you understand how to use a VPN. In this case, we will see how to download and install, how to identify yourself, how to choose a server, how to make settings and how to check if it works. In 3 minutes, you will know perfectly how to use a VPN provider.
Download and install it
The first step in this guide is to explain how to download and install your VPN. In all honesty, the download and installation couldn't be easier. Just go to the provider's website and download the application for your device. Then simply follow the guide.
Sign in
Your VPN is now installed on your device. But then, how do you start using it? You just need to log in with your login details you provided when you subscribed to the offer. In most cases, you will have to put your login/email address and your password. Other providers, like ExpressVPN, offer 2 options. The one we have just seen AND the possibility to fill in an identification code.
Choose a server to connect to
No matter which provider you use, you will have a list of countries, and servers, from which you will have to/could choose a server. By connecting to this server, you will encrypt your data and automatically change your IP address. Everything is done without you realizing it and takes 3 to 5s at most. Once you have selected your server, press the button allowing you to connect to it, and that's it, you are protected!
Check that it works properly
Now that your VPN is activated, all that's left to do is to make sure it's working properly. For this, there are plenty of very useful sites that exist like WhatIsMyIpAddress. Make sure that the IP that appears is different from the one you had before connecting to the VPN. To do this, simply do the before, after test and see if it changes well.
Now that you know how to use a VPN, it is time to share with you the best VPN for Windows 10.
The best paid VPNs for Windows 10
If we start with the paid VPNs, it's because these are the only offers that will guarantee you a complete service with no speed or location limits. Whether you use an Acer, HP, Dell, ASUS, Huawei or any other computer with Windows, the VPNs offered in this section will be perfect for you.
ExpressVPN
If ExpressVPN is at the top of this ranking of the best VPN for Windows, it's because it has already satisfied millions of users and continues to do so. Thanks to its intuitive and fast application, ExpressVPN is very popular among Windows users.
Indeed, ExpressVPN is one of the few providers that offers an ultra-fast and secure connection. When activated, all your web traffic is encrypted and there is no noticeable slowdown. This is one of the reasons why it gets so many positive reviews. To protect you at all times and keep your anonymity, ExpressVPN also features Network Lock (or Kill Switch) which blocks your web traffic if your VPN connection should go down.
With its many servers located in 94 countries around the world, you'll easily be able to simulate a geographic location wherever you want. You will also be able to unblock many streaming platforms (Netflix, Disney+, etc.) and watch your series and movies on your PC without any loss of speed or latency.
Setting up ExpressVPN on Windows is extremely simple and takes only a few minutes. This excellent provider also offers a free 30-day trial version, ideal for testing the service and getting an idea of ExpressVPN on Windows.
Pros:
Comprehensive VPN that excels in innovation and security;
User-friendly interface and easy-to-use software;
Wide choice of servers ;
Allows you to watch Netflix US;
Allows you to download torrent files;
30-day money back guarantee;
Best speed on the market;
24/7/365 customer support;
VPN for multiple devices;
WebRTC/IPV6 leak protection.
Cons:
NordVPN
The NordVPN is also a very good VPN recommended by many on Windows. Its quick-to-use application allows you to connect and change your location with one click. To do this, you will have the choice of over 5100 servers located in 59 countries.
For streaming and downloading, you won't have to worry about your protection. With features like Kill Switch, Dual VPN, CyberSec and Onion Over VPN, NordVPN is at the forefront of security and privacy. It is able to guarantee your anonymity thanks to its thousands of available IP addresses. No one will be able to track your activities or know who you are.
The only problem that can be raised concerns the connection speeds which can be quite disappointing depending on the servers chosen. Fortunately, NordVPN has recently made available a new and much faster protocol called NordLynx.
Thanks to numerous protocols and so-called obfuscated servers, it is possible to activate our VPN in countries with restrictions. But if this is your major use, we recommend you to opt for ExpressVPN which is a bit more efficient in this respect. Don't be afraid to try it because all the packages come with a 30-day money back guarantee. As a bonus, a single NordVPN give you the possibility to protect 6 devices.
Pros:
Easy to use;
Ultra-fast NordLynx in-house protocol;
Works with Netflix and torrents;
High quality customer support;
More than 5100 servers in the world;
Present in 59 countries;
Up to 6 simultaneous connections.
Cons:
Rather high price;
Complex manual settings in censored countries.
Surfshark
If you're worried that VPNs are a bit complicated to use and understand, then Surfshark is here to put you back in your comfort zone. Generally, but especially on Windows 10, this is a VPN that makes running a virtual private network second nature. It's so easy to use, and give you access to 3,200 servers in 65 countries.
Getting started is simple, and once you're in, we love how the main interface adapts like a responsive website as you resize windows and navigate the app. It keeps things simple in its smallest form, but opens up more and more functionality as you expand it. Hey, we know this may seem pretty minor, but it just lets you know that you're in the hands of a vendor that has really thought about the user experience.
If your priority is more about getting a VPN for streaming, Surfshark has a long list of streaming services that will give you access to (US Netflix, Amazon Prime Video, BBC iPlayer and Disney Plus among them), turning your windows device into a versatile media center when you're on the go.
In the end, we're well aware that it's the Surfshark price that really stands out. And that value increases when you also consider that one subscription will cover as many devices as you can handle – so add your Mac, mobile, tablet, router, TV streaming device and more.
Pros:
Unbeatable pricing;
Unlimited number of devices to protect;
Camouflage mode;
Easy to install and use;
Works with Netflix and Torrenting.
Cons:
Speed (especially for downloading and streaming);
Number of servers.
CyberGhost
CyberGhost boasts over 7,000 global servers, a generous 45-day money back guarantee, and consistently fast connection speeds that are only enhanced by the availability of Wire Guard.
At first glance, CyberGhost's PC VPN seems pretty lightweight; when you boot up, the console is just a list of server locations, your current connection status and a welcoming "Connect" button.
But if you dig a little deeper, you'll see that the console makes your Windows shine. We like, for example, its Smart Rules feature that automatically launches a particular application (like your default browser in incognito mode) the second you connect to a particular server. This is in addition to other handy features such as application protection, the ability to create a custom list of websites that need to be protected. not go through the VPN tunnel, and detailed permissions and protection settings.
CyberGhost can also be cheap, if you sign up for a multi-year subscription, making it a fantastic alternative to the other names above. But only if you are not specifically looking for a streaming VPN. While CyberGhost can do the basics very well (unblock Netflix US and Disney+ for example), it has trouble with tougher opponents like BBC iPlayer and other foreign Netflix catalogs.
Pros:
No log retention;
24/7/365 customer support;
7 simultaneous connections;
Easy to install and use;
Works with Netflix;
45 days money back guarantee;
Works for torrents;
7000 servers in 90 countries;
WireGuard protocol support (for better speeds).
Cons:
1 month subscription a bit expensive.
Does not allow to bypass censorship in China.
Rare stability problems.
Hotspot Shield
Hotspot Shield has been a major player in the Windows VPN game for some time now, and its unique Catapult Hydra protocol means it's an easy choice.
The effect of using its own protocol means that server connection speeds are fast. Really fast. So, if you particularly like streaming, torrenting or simply not being kept waiting, then Hotspot Shield will have a worthy place in your PC VPN list.
Beyond pure speed, Hotspot Shield offers is ridiculously easy to set up and use – even for VPN novices. Press the big On/Off button and you'll be connected to the server of your choice in moments.
There's a Smart VPN feature that helps you connect to the ideal server based on your location and activity, a fully functional kill switch, and a bonus feature that automatically connects Hotspot Shield when you're accessing unsafe Wi-Fi hotspots – ideal for the cybersecurity-minded. And if you want to entrust all your online security this software, you can also add antivirus, spam blocker and password manager for a small extra fee.
In our tests, unblocking YouTube, BBC iPlayer, Netflix, Amazon Prime Video and Disney+ was very easy. And there's P2P support on every server, making it a handy VPN for torrents, too.
Pros:
Fast and secure proprietary Catapult Hydra protocol;
Excellent speeds, perfect for streaming and P2P;
45-day money back guarantee;
7-day free trial;
Quality free trial;
Works with Netflix;
Easy to use and interface;
Allows you to bypass censorship in China.
Cons:
High price;
Limited selection of features;
Lack of transparency.
ProtonVPN
VPN provider Proton offers an exceptional level of security for a free VPN. Proton has indeed become known for its strict VPN privacy policy: ultra-secure servers, no logging of your browsing data, a killswitch feature that keeps you safe from network jumps. Easy to download, Proton VPN is very easy to use on Windows in our opinion, even if you are a VPN novice.
The guarantee of confidential browsing from your PC: Proton VPN benefits from Swiss privacy laws. And it has had its "no log" policy confirmed several times by an external auditing body. It only retains an email address. A VPN that is easy to use: the interface of Proton VPN is easily installed on Windows 7 or Windows 10. you can choose your connection country or let the VPN do it for you.
Reasons to buy:
Premium quality;
Optimal security and transparency (open-source applications, audits);
Easy to install and use;
Ergonomics of the applications;
Works with Netflix;
Free VPN, perfect to get a first idea of the application.
Reasons not to buy
Limited number of servers;
Does not allow to bypass censorship, especially in China;
Unreactive customer support.
Top 7 free VPNs for windows 10 in 2022
Do you want to be invisible on the Internet without breaking the bank? Use a free VPN to hide your IP address. Here is our selection of the best on the market.
ProtonVPN
Proton VPN is recognized as one of the paid VPNs that offers the best protection. However, this Swiss VPN also exists in free mode with the same level of security. Obviously, you will have access to fewer servers and fewer options with the free version. But if you are looking for a high level of privacy from your Windows computer, Proton's free VPN offers the best solution in our opinion.
Hotspot Shield the truly free VPN
Just as functional as the premium version, the main difference is the ads – which is often the case with free VPNs. Here you will be able to access all sites regardless of the filters on your network. On top of that your identity is protected when you are on a public Wifi network. This is recommended because otherwise bad people can intercept your information.
Windscribe VPN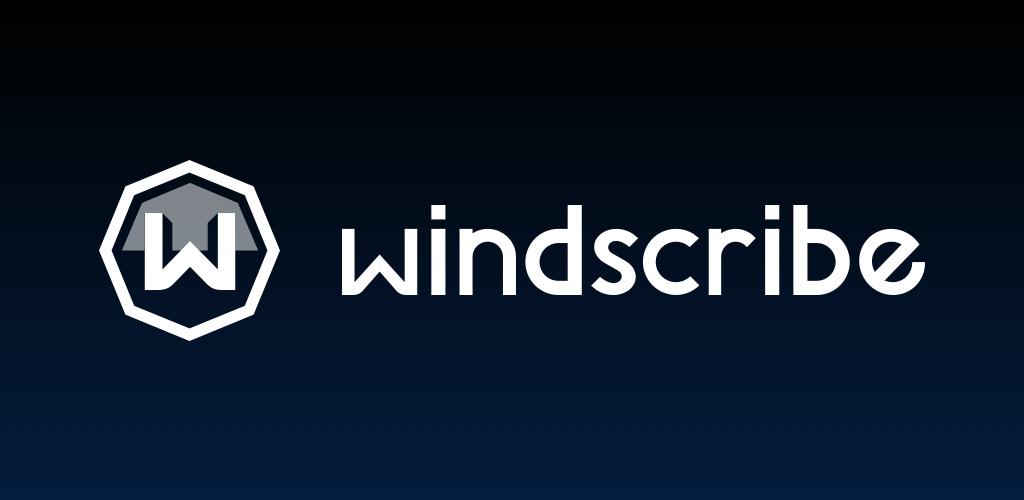 Another trustworthy VPN for your computer. It offers servers around the world in Canada, the US and the UK. On the free version, you get a generous 10GB of traffic. It's unlimited on the Pro version. Finally, all your transfers are encrypted and the service does not retain any information. The guarantee of a protected connection wherever you are.
Turbo VPN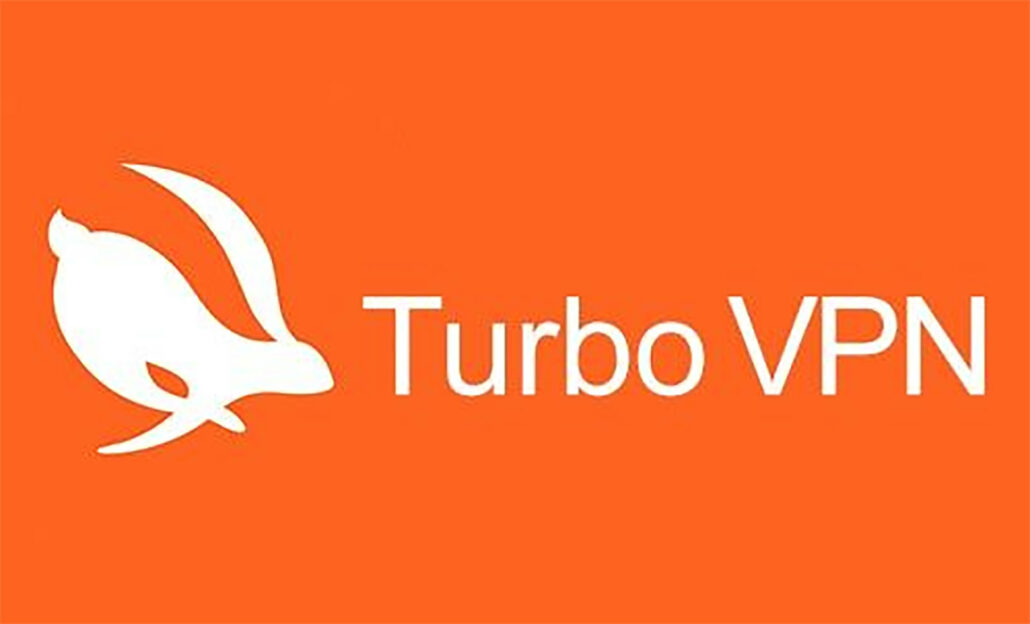 Another VPN application with which you can enjoy a fast and encrypted connection. The proposed servers are once again spread all around the world and will allow you to bypass restrictions due to your geographical location. Indeed, servers like Netflix block access to certain countries. Not anymore with a turbo boost!
Tunnelbear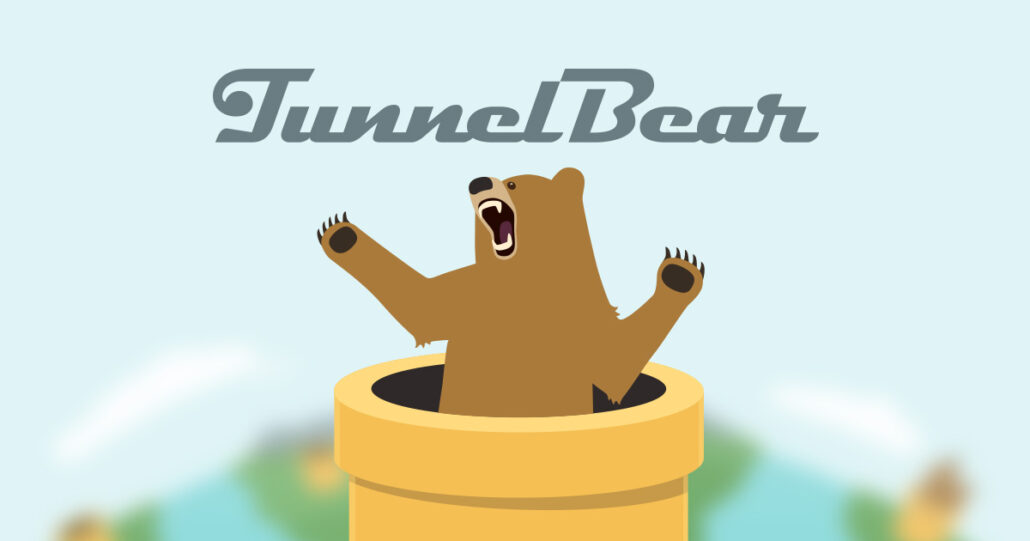 ExpressVPN offers a free version and paid versions. For the free version, the limit is 500MB of data. This is very little, especially if you are a big streamer. The features of the free version are not detailed on the site.
Hide.me VPN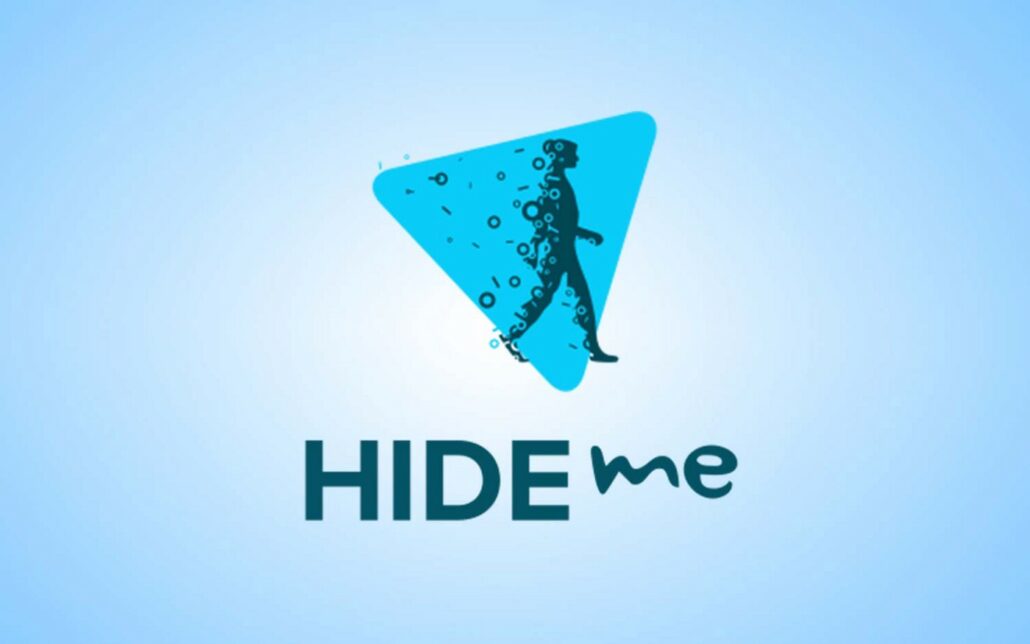 Hide.me deserves its place in our comparison of the best free VPNs for Windows 10. It has very good technical performance. Moreover, the security policy of this VPN offers solid guarantees.
Opera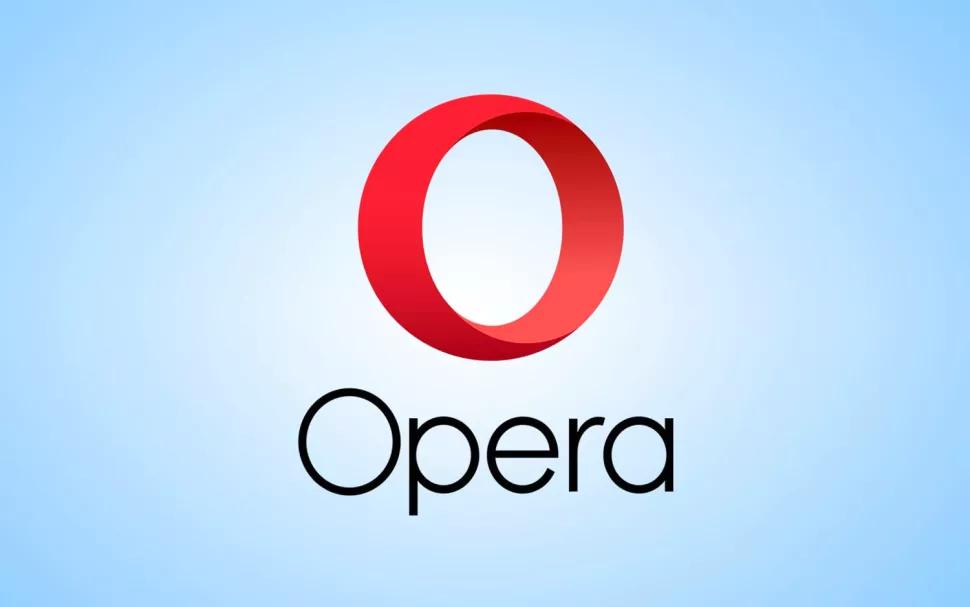 Opera, the mobile browser that everyone knows is the first browser that offers a free, legal and unlimited VPN. Everything is included in this VPN from secure browsing to unrestricted access. You can use Opera VPN not only on your smartphones and tablets, but also your computers.
Speedify VPN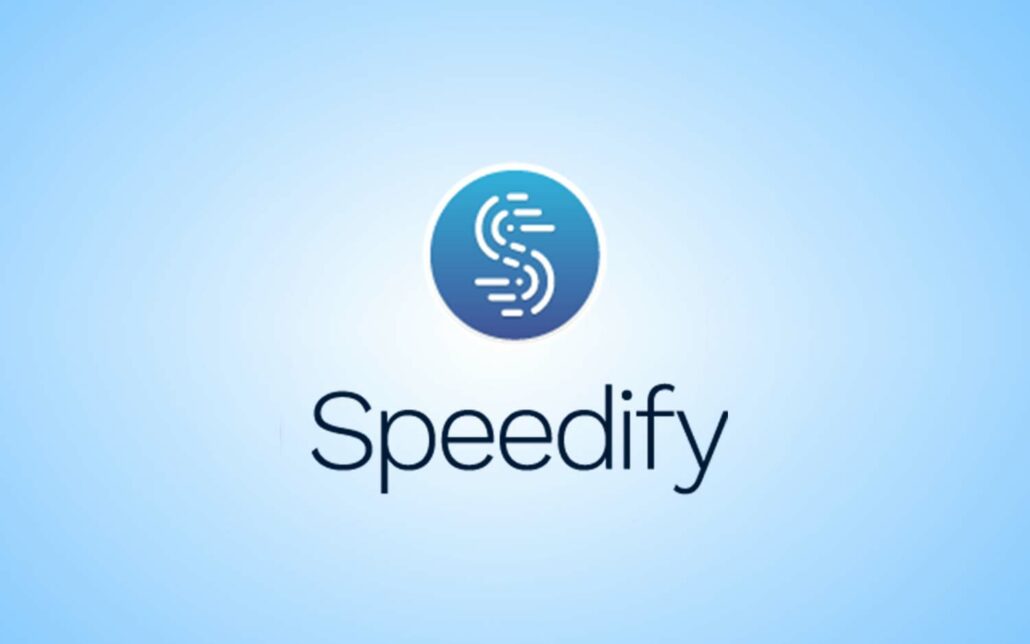 With 2 GB free per month, Speedify offers a VPN that can interest those who are looking for protected and fast connections. Indeed, Speedify presents itself first and foremost as a speed gas pedal: it offers to aggregate your different sources of internet connection (4G, wifi, ethernet) to optimize your speed. Moreover, this free VPN perfectly encrypts your data.
Conclusion: ExpressVPN the best for Windows 10
Against the various VPNs tested, ExpressVPN is the best choice of VPN for Windows 10. The functionalities of its application will allow you to browse in a truly private and secure way without any bandwidth limits. ExpressVPN also works perfectly to bypass geo-restrictions and network filtering, indispensable features highly sought after by Internet users. So, you can access blocked content very easily from your Windows PC.