Super VOOC Flash Charge from Oppo will Top-up your Handset in 15 Minutes
The mobile tech world is loaded with a lot of quick charging techniques. Quick Charge technology introduced by Qualcomm is one such technology which recharges your smartphone to about 83% in just 30 minutes. MediaTek competed this by introducing a Type-C USB port on the device enabling the device to have fast charging. Now the Chinese device manufacturer has also come up its own technology called VOOC. This technology was introduced by the company back in 2014.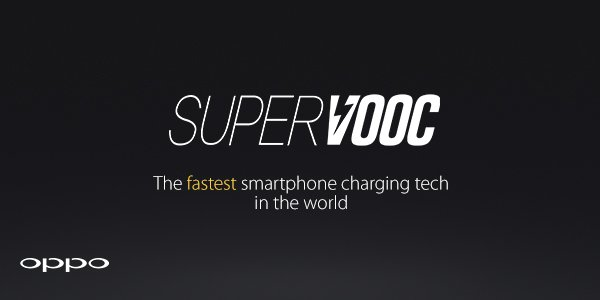 Developing this platform, Oppo recently introduced Super VOOC Flash Charge. Company officials promised with the help of this technology, one can recharge their smartphone in just 15 minutes. In short this technology can let the user in recharging the exhausted battery within a time of having a nice cup of tea. Company officials clearly stated that with the help of VOOC, one can charge a battery of 2500mAh capacity in just 15 minutes. This would help the user to get a talk time of nearly 10 hours in a very short span of time.
How Does it Work?
Super VOOC Flash Charge works with the help of Type-C USB port. Inorder to conveniently make it work, the user is required to have a customized battery and an Adapter. The company explains that it is a 5V Charging Technology, which uses the help of Low Voltage Pulse-Charge Algorithm. This will prevent the device from overheating problem while charging at this great pace. Oppo also underlines the fact that users can watch videos, play games and use the smartphone for whatever they like while charging process continues. In addition the company technicians also promises that this fast charging technique will never affect the durability of device or its battery in any way.
Technology Availability
Super VOOC Flash Charge will be definitely available on the future launches from Oppo. Since the introduction of VOOC technology, the company witnessed a tremendous sales increase. Soon it gained the trust of users. Like Super VOOC Super Flash Charge also is likely to gain the user's trust all over the world. As a user I am looking forward for other companies too for launching similar technologies for their handsets or launching handsets loaded with Super VOOC Flash Charge technology.
By

Sajin M S

In Technology
— 1 Mar, 2016