Steps to Customize 'Most Used List' on Start Menu of Windows 10
The Start Menu in Windows 10 is actually a hybrid version of Windows 7 Start Menu and Windows 8.1 Start Screen. Another feature associated with it is that it can be personalized according to the need of the user.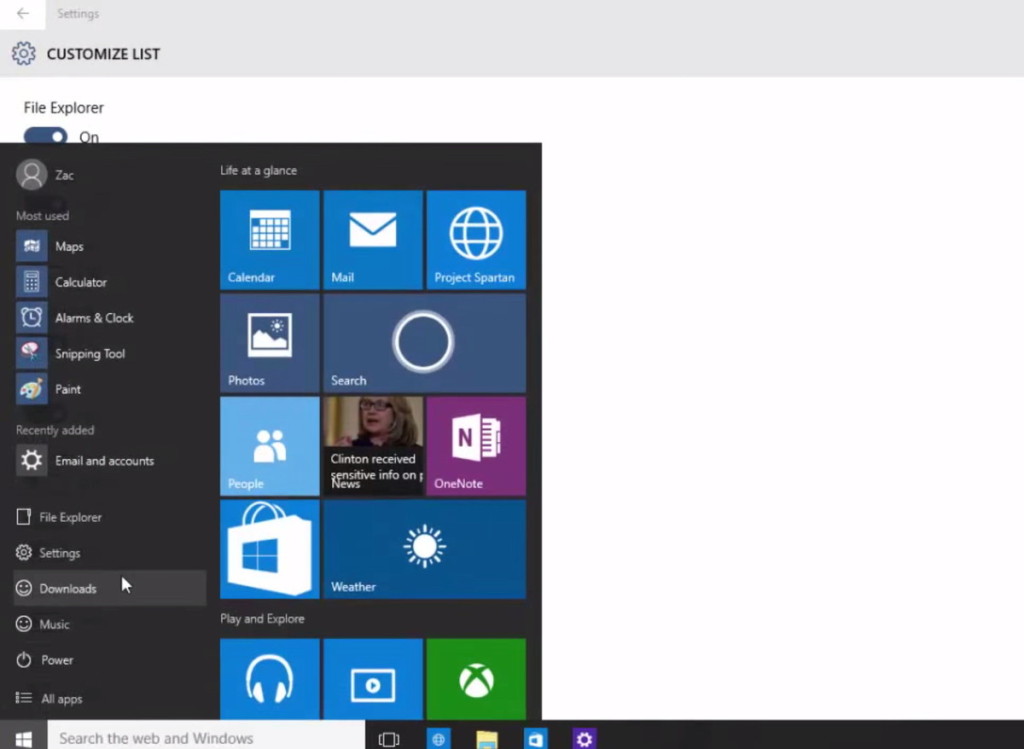 One of the notable features of Windows 10 is its 'Most Used' list, which gives a ready reckoned access to those applications that you use the most. When you open it for the first time you may find certain applications which you may or may not find useful. But don't worry, you are allowed to edit this list according to your need. In case if you do not want to use the list anymore, then you are allowed to remove the list forever.
How to Customize the 'Most Used' List?
In order to customize the 'Most Used' list, you have to click and open the 'Start Button', which is visible on the lower left corner of the screen on the Task Bar below. From there you can find the option 'Most Used'. Then if you want to remove an item from the list, you have to select the particular item and right click the item. Then a dialog box will appear having the option of 'Don't show in this list'. On selecting the option, the item will be removed from the list. You must be careful in removing an item, because once you remove an item, this action cannot be undone.
What to do In Order to make 'Most Used' list Invisible?
If you would like to make the 'Most Used' list invisible, you can do so. You must open 'Start Menu' and select 'Settings'. Then you have to open 'Personalization'. There on Personalization screen, you may see 'Start' in the list of items on the left, which you have to click and select. Below 'Show most used applications', tap on the left side of the slider to turn down the option. This may turn the slider button to black and white along with dot slides to its left. To the right of the button, 'Off' will be displayed. This may result in making the 'Most Used' list invisible.
Adding Folders to Start Menu
You are allowed to add certain folders to the Start Menu instead of 'Most Used' list. In order to do so, you have to click on 'Start Button' which can be seen on 'Settings' dialog box. Then you have to click 'Choose which folders appear on Start' link. Then you have to tap on the right of the sider buttons for the stuffs you want to add to Start Menu. When you finished adding folders, you have to tap on 'X' button to close the Settings Menu.
You are also allowed to customize the Start Menu by various other methods also.
Written By

Steven Joseph

Category Technology
Updated on Mar 9, 2023