SanDisk Introduced 256GB microSD Cards that tops over 90MB/s
Western Digital was in limelight of MWC 2016 Asia which is ongoing at Shanghai by launching new suite of memory cards. Earlier this fall they excited people by

launching Extreme Pro version o

f memory cards that speeds up to 275MBps with a storage capacity of 64GB and 128GB. Now they come with a better storage. They launched 256GB storage in two variants. One is SanDisk Extreme microSDXC UHS-I and another one is SanDisk Ultra microSDXC UHS-I Premium Edition.
Speed
SanDisk Extre

me SDHC and SDXC UHS-I Premium offers a data transfer speed up to 100MBps and 95MBps respectively. The company promises that both these cards are having the potential to meet the needs of passionate and professional photographers. This feature makes these microSD cards ideal for latest cameras as well as for HD Cams.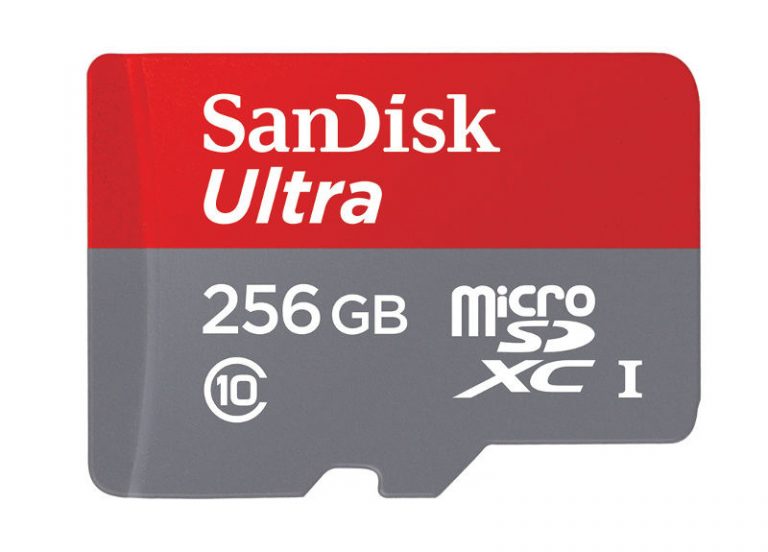 Improved Performance
Both these cards have got a writing speed upto 60MBps which makes it ideal for Fast Action Shots and recording Multiple Frames per sec. It also makes it suitable for Continuous Burst Mode. Also when the microSD card is full you could transfer the whole data to a better storage thanks to its writing speed.
High Resolution Recordings
We used to record videos as well as take snaps in lower resolutions due to shortage of storage facility. High resolution images and videos require more space to get stored. With 256GB on board, you don't have to worry about storage any more. SanDisk Extreme SDHC and SDXC UHS-I Premium offer Class 10 and UHS Speed Class 3(U3) video ratings. It means you can undoubtedly record video with 4K Ultra HD clarity, 3D Cinema Quality and Full HD Quality (1080p). These facilities are also available in other microSD cards but can't guarantee this advanced performance.
Error Correction
SanDisk Extreme SDHC and SDXC UHS-I Premium is packed with Advanced Error Correction Code engine. This facility reduces the chances of error during data Retrieval and Storage. It will help in avoiding any kind of Data Corruption by guaranteeing extreme data integrity.
Lasting Design
Western Digital guarantees that both SanDisk Extreme SDHC and SDXC UHS-I Premium are Waterproof, Shockproof and X-ray proof. The company also promises that these cards can survive a temperature range of -13 to 185 degrees Fahrenheit. This makes it ideal for adventure travelling to copy and keep a memoir of lovely moments.
Pricing
SanDisk Extreme microSDXC UHS-I is tagged with a price of US$199.99. It is said to be available in shelves by the fourth quarter of 2016. SanDisk Ultra microSDXC UHS-I Premium Edition is tagged with a price of US$149.99 and will be available by August 2016 onwards. Company offers a Limited Lifetime Warranty for both these cards.
By

Jinnia Gupta Roy

In Technology
— 1 Jul, 2016