Samsung Revealed Gear 360 – A Ball Shaped 360 Degree Snapper
Samsung is one among the primary companies to get into Virtual Reality ventures. Now at the MWC Barcelona they have come up Gear 360 – a ball shaped camera which can span upto 360 degree. This was launched along with Samsung smartphones of Galaxy S7 and S7 Edge. This device looks like human eye and is regarded as Samsung's new step towards Virtual Reality.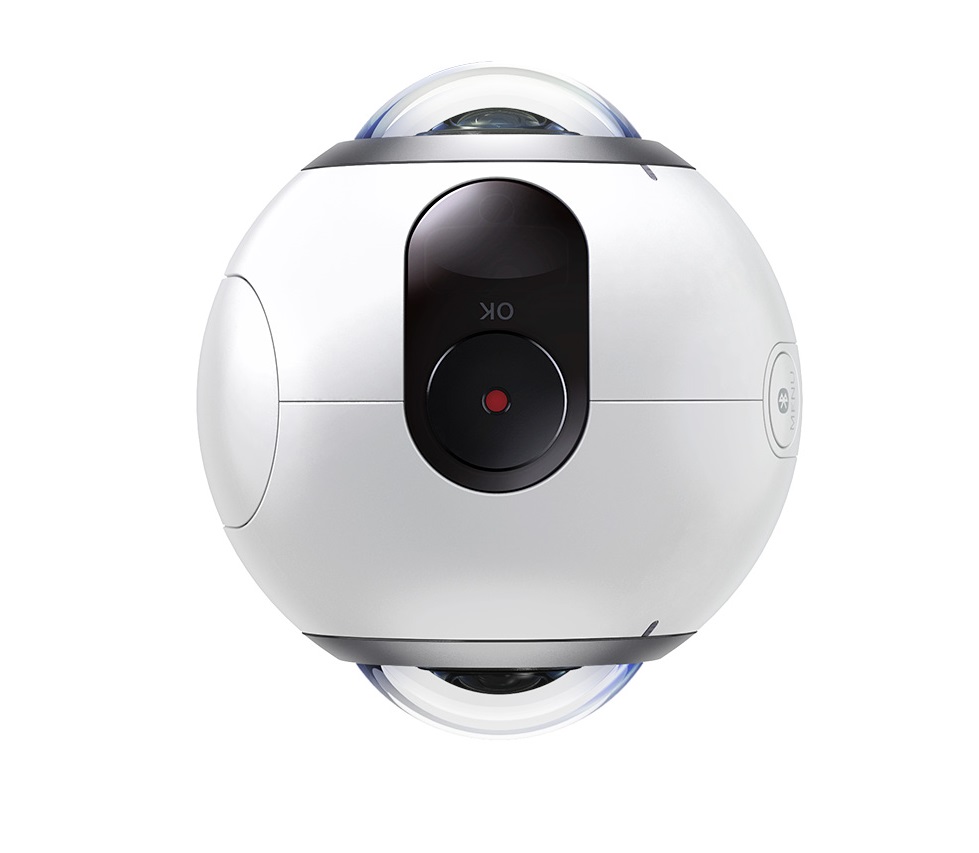 Design
Gear 360 measures 66.7*56.2*60mm with a weight of 153 grams. Most important advantage of Gear 360 is its portability. Due to its light size and weight, the device can be handled easily by anyone. The device is loaded with dual camera with the help of which you can capture 360-degree images and videos. Due to its flat surface to the bottom, Gear 360 can be easily placed on flat surfaces.Gear 360 is a splash proof device. But the testing revealed that it may withstand one or two accidental splashes but cannot survive under water for long.
Camera Specs
As mentioned earlier, Gear 360 comes with two opposing camera loaded with f/2.0 fisheye lenses. One camera is designed to provide 196 degree view. Then the images captured by each camera are joined together with the help of software.Gear 360 is capable of capturing 30-megapixel 3600 images. This can be used to record videos with a resolution of 3840*1920 pixels.
Other features loaded with Gear 360 includeTime-Lapse Video and Looping video modes.Gear 360 also supports Single-lens mode which facilitates GoPro-style action cam recording.Gear 360 is also supported imaging features are Sharpness, Wind Cut user settings, White Balance, ISO limit, HDR and EV.Gear 360 is also loaded with tiny On-camera display featuring status and settings.
Storage and Other Features
Gear 360 is loaded with a storage capacity of 128GB with the help of external microSD memory card.The camera is loaded with bare minimum keys and this makes it necessary to be controlled by companion app. But the question remained unanswered is the compatibility issue. The officials stated that Gear 360is compatible with Galaxy S7 and S7 Edge. But compatibility with other Samsung handsets is not revealed yet.Gear 360 is also loaded with WiFi connectivity.
 Pricing and Availability
Even though the South Korean company introduced Gear 360 to the MWC but is silent regarding its cost. But the officials informed that Gear 360 will make its way to the world market by the second quarter of the year.Gear 360 poses a strong competitor for devices like Nikon KeyMission, Ricoh Theta, Giroptic and LG's 3600 Cam.
By

Sajin M S

In Technology
— 23 Feb, 2016