Raspberry Pi 3 SoC Unveiled with 64-bit
Raspberry Pi was officially launched for the first time four years ago. Now they have come up with the third generation of chipset with certain features. Even though the chipset holds certain new features, it still maintains its cheapness making it affordable. This helps the manufacturers of devices to keep the low price for their models. The main component that adds price for the device is its processor and when it comes at low price, the device also costs low.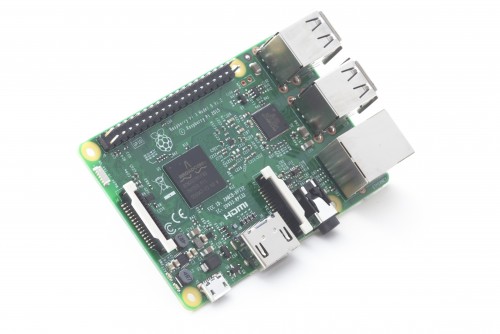 Main Features
The chip is equipped with Quad-Core ARM Cortex-A53 CPU which is of 64-bit. Still it will continue to support 32-bit systems also. They have a processing speed of 1.2GHz. This chip performs at 10 times faster than the earlier Raspberry Pi 1.
It grants a RAM of 1GB also.
Pi 3 is enhanced with Broadcom 400Mhz Videocore IV graphics which guarantees better graphics than earlier 250MHz version of Pi 2.
The advancement is graphics enabled the chip to play videos at 1080 pixels @60 fps. With the support of H.264 decoding, it also supports 30 fps.
Added feature includes the support of ARMv8 instruction set and enables 32-bit and 64-bit chips to operate faster.
Pi 3 is featured with Wireless LAN with a bandwidth of 802.11n and Bluetooth of v4.1. Ethernet connectivity is provided with 100Mbps.
Pi 3 supports 4 USB ports.
It holds microUSB port for recharging the device.
Again it is furnished with 40-pin enhanced GPIO.
Pi 3 is armed with 4 pole Stereo output and Composite Video port.
The chipset holds CSI camera port which helps in bonding Raspberry Pi camera.
Pi 3 is loaded with DSI display port for holding Raspberry Pi touch screen.
Pi 3 can be powered by 5V micro USB power adapter. But the company suggests for 2.5A adapter, if you want to attach certain other extensive power draining USB devices to Raspberry Pi.
Pricing and Availability
Raspberry Pi 3 is tagged with a price of £30 from PiHut. It is available for £29.99 from NewIT, £31.66 from CPC and for £29.99 from ModMyPi. They have already made its way to the market. They will be available from March first week onwards.
By

Sajin M S

In Technology
— 8 Mar, 2016