Panasonic Introduces First Ever Mozilla Firefox OS Powered Smart TV
Smart TV's are now a very common luxury in these days. In this phase of civilization when everything getting smart, we can't spare Televisions from the revolution too. They have changed much from the old Cathode ray display to an Internet hub. They are longer a machine which is controlled by an Infrared remote controller. You can watch your favorite channels and access websites with a gesture. Panasonic always likes to experiment new technologies with their products. Most of them are followed by many companies because of its success among the customers. Another innovative product is about the hit the market from the all the all-time great home appliances manufacturer. This is the VIERA televisions with stunning LED display and is powered by the Mozilla's Firefox OS.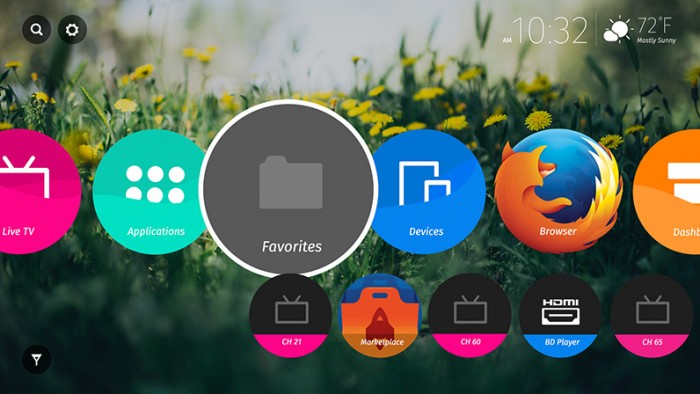 Mozilla is always an option for those who love open sourced software products. Firefox OS has generated some waves among the mobile users with some unique qualities. It always allowed its user to customize and improve the functionality. Now you are going to enjoy the same with your TV as Panasonic introduced a highly customized Firefox OS for its new series. User will enjoy the easy web browsing and instant on screen notifications during their TV hours.
The new partnership of Mozilla and Panasonic is definitely an innovative one. This will revolutionize the conventional interfaces available in the market. Your TV will act as a centralized hub for many of your gadgets and it will act as a real 'smart' one for you. The interaction between the user and TV has reached another dimension. Like any other smart devices, Web is the real platform for the device and the OS functionality depends on it. The latest FX0 version of Firefox OS will be a new experience of the fellow lazy people around the world.
Apart from the OS, Panasonic introduced the 4 K Pro technologies to bring in Ultra HD display with the best pixel density. The new range of TV's consisting of a screen range between 40 to 65 inches with a curvy design. This design will make sure that an effective viewing angle is maintained.  The model was initially introduced in CES 2015 and is the end product of one year long partnership between two technological legends. Still the exact release date is unknown and is expected to be released soon. It is definitely going to be the competition between Android and Firefox operating systems and the beginning of a new era.
By

Nivin JS

In Technology
— 26 Feb, 2015