Once Famous Social Networking Site – Orkut Attempts Comeback with Hello
Most of the kids will say Facebook, when they hear social networking site. The socialization of social networking site began with the introduction of Orkut. Orkut remained unconquered for nearly 6 years. But when Facebook came into the social networking arena, Orkut finally left in 2014. Still I used to think the reasons behind the failure of Orkut which once had more 300 million people in its community. Now the recent winds are indicating a comeback of Orkut.
Orkut Comeback with Hello
The founder of Orkut, Orkut Buyukkokten unveiled another social networking site namely Hello. He promises that the new site will foster the passion and obsession of people. He doesn't use the word comeback, instead he defines Hello as next generation Orkut. He also declared that Hello will be site which will be based on Love and not on Likes. In his blog post he said much more. He says Hello will help people in connecting with those who share your own passions. According to him Hello is the most spoken work in any language after Okay. This urged him to opt this word for his comeback attempt also.
Signing Up with Hello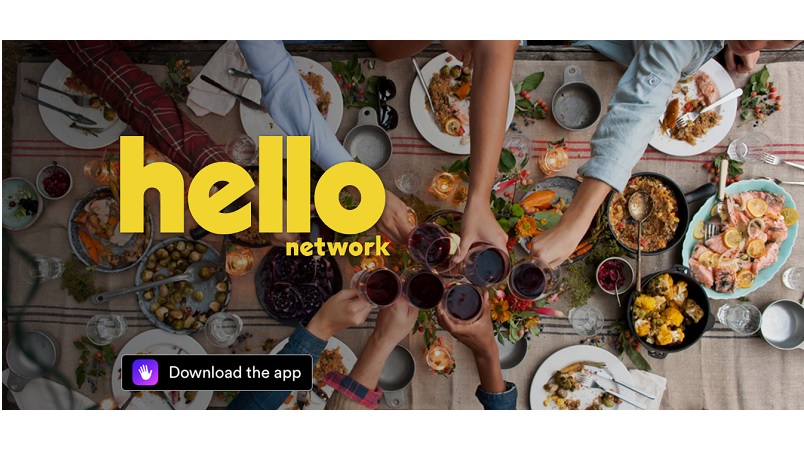 Like any other social networking site, you should possess an email to start with Hello. But in order to start, you require to select five Personas from the list provided which includes Actors, Artists, Architect, Animal Lovers, Politicians and so on. This will define your passions and likings. You are allowed to alter this list later. This is somewhat similar to those Communities existed in Orkut.
The social networking site is mostly aimed at sharing similar passions of people. Anything that you share must be categorized under any of the five selected Personas that you have already selected. These posts will be called as Jots. Hello makes use of algorithm which will help you to get right content posted on your Persona feed. It also ensures that right people provide right suggestions for your Jots. You are also allowed to select any of the three languages from the list which includes – English, French and Portuguese.
Nature of Posts
Hello allows status updates only by images and not by texts. For the time being Video is not supported in Hello. Hello works in the form of bit gamification. You earn rewards or points simply based on your posts and interactions that you have initiated. The points will be awarded also based on gifts that you have sent and number of days you stayed active on Hello. As you earn particular points you will be lifted to next level like in any game. This will fetch you Leaderboards for each persona. All you have to do is to earn enough points and unlock these rewards.
Availability
For the time being, Hello will be available in countries like Canada, United States, France, Australia, United Kingdom, New Zealand, Brazil and Ireland. It will be launched in India along with Germany and Mexico by the end of this month. Hello will be available in iOS as well as Android platforms.
By

Jinnia Gupta Roy

In Technology
— 10 Aug, 2016