NASA observes presence of water in Ganymede, moon of Jupiter
Earth is not the only planet having water in it. NASA finds that there is ice in moons like Titan, Europa and Enceladus. But now NASA comes up with conclusion that the biggest moon of Jupiter named Ganymede has subsurface ocean. Many of us confronts with a question that how did the NASA scientists prove that there is water in this moon. They concluded based on the study of Aurora movement.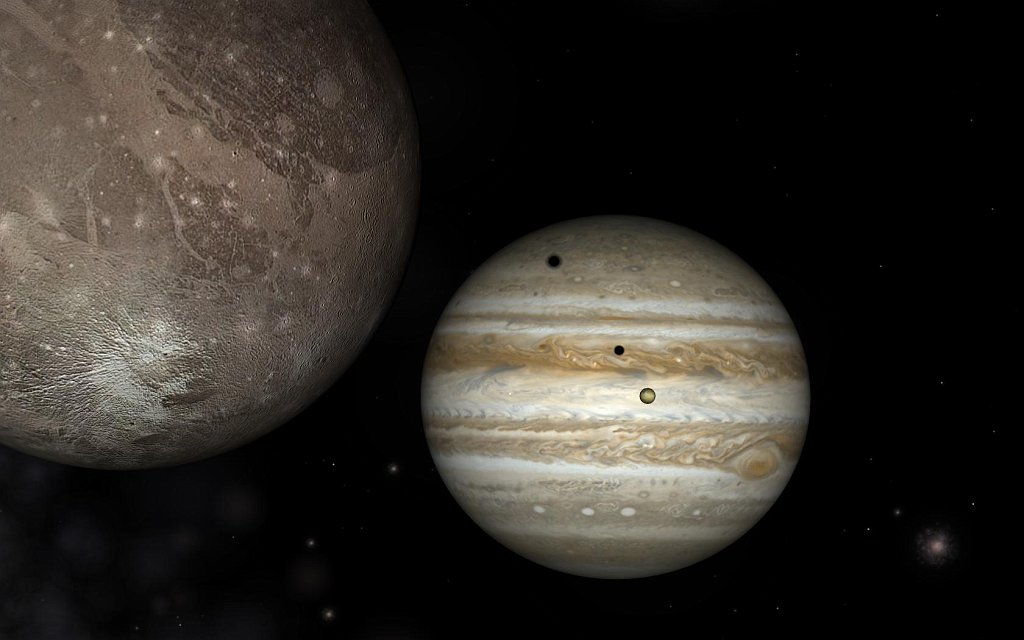 What is Aurora?
They are tinted light in dark sky seen near magnetic poles of Earth. Aurora Borealis or Northern Lights are seen in northern hemisphere and Aurora Australis or Southern Lights seen in southern hemisphere. They are usually seen as luminous arch with apex pointing magnetic pole shadowed by rays, curtains, bands and coronae. They are usually green in colour but shows shades of blue and red, occasionally yellow or white.
How does Aurora phenomenon helped in confirming presence of water?
Ganymede is the only moon of a planet that has a magnetic field of its own. It is obviously connected to one of its planet, Jupiter since Ganymede lies close to planet. This connection causes certain changes in the movement of Aurora. NASA used Hubble Telescope to observe the movement of Aurora. A saltwater ocean has its own separate magnetic that counters with that of its planet and restricts the movement of light resulting in unusual movements in Aurora. This is what happened in Ganymede. Scientists observed that the movement of Aurora was limited to just 20 as against 60.
The team of scientist was led by Joachim Saur from University of Cologne in Germany. He said that he was always thinking of using a telescope in multiple ways. He said that he then thought of observing Aurorae movements with the use of telescope as they are controlled by magnetic field.
Size of new Ocean
The newly discovered ocean is believed to be beneath the ice crust that depths 95 mile. Below this crust, there exits the ocean that has a depth of about 60 mile which is almost 10 times deeper than any ocean on our planet Earth. According to NASA further study about this ocean is difficult even with the use of a robot as ocean is about 95 mile beneath ice crust where it lacks hydrothermal system.
Mission in Near Future
European Space Agency already planned a mission to Jupiter and its moons, named JUICE which will be undertaken in 2020. The aim of this mission is to closer observation of those moons of Jupiter like Europa, Ganymede and Callisto, which were suspected to have presence of water. Since presence of water is essential for sustenance of life, it is expected that NASA will also conduct a mission to Ganymede in near future to find evidence of sustaining life beyond our planet, Earth.
By

Nivin JS

In Technology
— 16 Mar, 2015