Lenovo to play its role in Media Streaming with Lenovo Cast
The Chinese Tech giant Lenovo has diversified its way to the highly competitive market of media streaming devices. It is competitive since there are dominating tech corporations already established their position in the market. The other counterparts in the market include the tech giant Google with its Chromecast, Apple's Apple TV, Teewee 2 and so on. The device was announced at first global technology event of Lenovo named Tech World. Lenovo Cast is looks similar to Apple TV with its round shape but works like Chromecast. So we can say it as blend of Apple TV and Chromecast.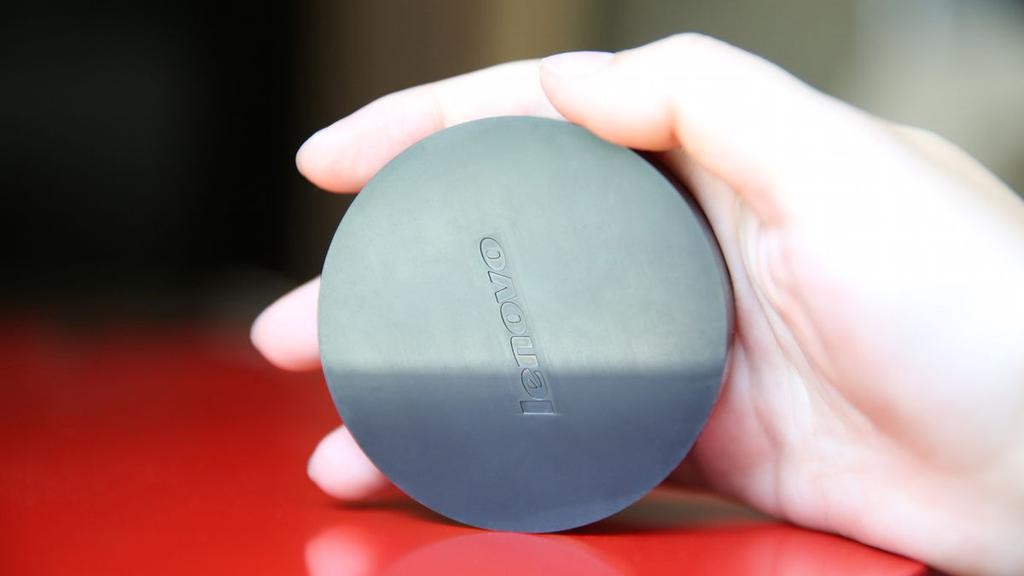 Lenovo Cast will enable the users to view videos and other contents from their tabs and smartphones over the wider screen of TV. In order to make it work, users need to connect it to the HDMI port of their TV or available screen. Another option is that you can get the device connected with your computer or smartphone with the help of configuration setups. Then you will be able to view the contents over DLNA enabled or Miracast supported tab or smartphone. Device also works with almost all popular video players with the backing of DLNA.
Lenovo Cast provides you with enhanced streaming experiences to its users. This is possible with the help of dual frequency 2.4G and 5G WiFi support. The device is capable of streaming the content and delivering it to device which is within a radius of 20 metres. The company also assures that the device is capable of transmitting signals even through thick walls. Lenovo Cast guarantees a picture quality of 1080 pixel Miracast support. It also has an exciting low 200 ms response time latency which makes it even better than Apple TV and Chromecast.
While launching the gadget, Liu Jun, Executive Vice President and President of Mobile Business Group of Lenovo, told that the users of these kinds of gadgets want more from their devices. He added that the users are fond of sharing videos and other contents in their smartphones and tablets with their friends and family members on a wider screen, which is possible with Lenovo Cast. He also added that the streaming device will be marketed world-wide and will not limit to one particular region or country.
Lenovo Cast will be available in the tech markets by the beginning of August. Regarding the pricing strategy, it is priced at $49. As mentioned earlier, Lenovo Cast has strong competition in the market. Those devices are priced less than Lenovo Cast. Chromecast costs only $35 whereas Teewee 2 is priced at $37. But the device has certain specifications that keep it apart. Such may include the 5GHz WiFi, wide reach of transferring radius, penetrating signals through even walls, better display features etc.
By

Nivin JS

In Technology
— 29 May, 2015