Photographic Extravaganza with Kodak Extra: New Android Smartphone from Kodak
Shutterbugs can boost their skills with the new Smartphone offered by Kodak with its revived Ektra brand. Kodak has its historic traces to the technical realm but not so relevant in the present photographic world where Smartphones superseded Cameras. Thus resurrecting from its bankruptcy days, Kodak is all ready to bid its own place in Smartphone world.
After IM5, Kodak is back with Ektra. Kodak Ektra which is named after its 1941 rangefinder, the Smartphone replicates a camera. For releasing this brand new Smartphone which is all Camera centric, Kodak has teamed up with Bullit, a Reading based producer, who creates unconventional handsets.
Those who want a capsule sized DSLR with them all the time, Kodak Ektra is all that they desired for. Stories can be made in a moment for it features a 21 megapixel camera with non-reflective lens coating, which is indeed a tangible Camera experience. Its front camera has an aperture of f2.0 and a 13 pixel front-facing camera with f2.2 aperture. It possesses intuitive touchscreen DSLR Dial, Customisable manual mode, horizontal two step shutter release, extensive scene mode selection. Kodak claims Ektra has a Camera with character. It is of steel rimmed lens, textured finish with premium materials. It has Phase Detection Auto Focus and HDR imaging and has 4K video capture. Kodak claims that it will be an experience with classic Kodak film grains, vignettes and Super 8 filters.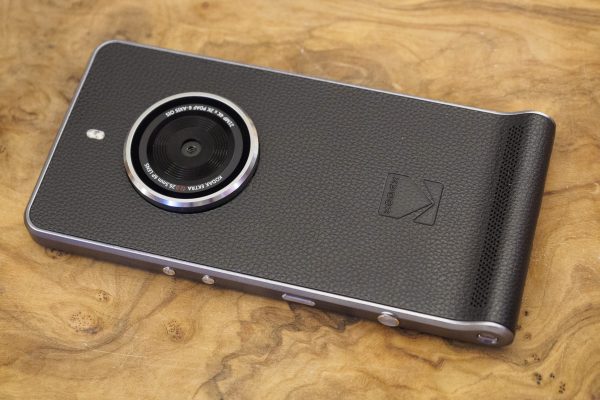 Kodak Ektra has Helio X-20 Decacore processor and powered by 3000mAh battery. It has 5 inch Full HD IPS display i.e 1920*1080 resolution with corning gorilla glass screen and lens protection. It possesses 3GB RAM and 32GB memory expandable with MicroSD cards.  The smartphone will run on Android Marshmallow 6.0 and no word on 7.0. It also showcases a genuine leather accessory case.
Kodak Extra enhances your creativity and provides excellent editing options with Snapseed™. Excavate and explore each pic's potential with histogram and image tuning. It also offers Kodak Print app for pictures on premium grade Kodak paper, delivered to your door.
The Kodak Ektra will be launched in Europe for £449/€499 by this December. Kodak has no plans to release it in US and have a thought on the same in accordance to market demand.
By

Jinnia Gupta Roy

In Technology
— 1 Nov, 2016