Hands on time becomes smarter with LG WebOS Smartwatch
LG really took over the floor of Mobile World congress with its new launch of two Watch Urbane smartwatches. These smartwatches puts a premium spin on the Android wrist wear by providing LTE connectivity. By this the Watch Urbane became the world's first smartwatch to provide LTE connectivity. The representatives of LG told that the watch is running on WebOS software along with the similar circular interface that the Audi introduced at CES in the beginning of the year.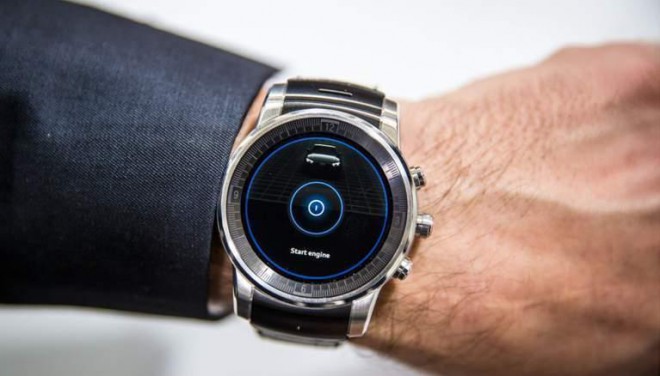 The company claimed that they provide the smartwatch with their own technologies without depending on others. This would rather helped the company in providing the customers with much indigenous features that the company has developed their own. LG said that they will continue to focus on the Android wear and it cannot fulfill the desires of every customer by relying on Google Platform. The new launch really irritated Google's Android Wear by challenging them in the arena. LG has real control over the webOS as they have purchased it from the HP in the year 2013 itself making Google to just look along with the competition.
The new smartwatch named Watch Urbane LTE is coupled with cellular connectivity which would enable the user to answer the calls, check the emails and helps in holding walkie – talkie style conversations with many people without having the trouble of holding a smartphone in your hand all the time. This becomes possible with an app that would pair your Android smartphone with the G Watch Urbane LTE. This gadget would ultimately free the user from the trouble of holding some 7 inch sized gadget all the time; instead just wear a band on the hand. The new model comes out with already loaded healthcare applications which would enable fitness tracking. The device also supports music player, golf caddy application and calendar.
The metal case made it little bulky. The three button interface isn't so friendly when you use it for the first time. Once get used with the software, the gadget becomes one of the most powerful wearable devices ever available in the gadgets market. The LTE version is coupled with a non LTE version, but it is really a different product. So the customers are requested to avoid confusing between these two. The Watch Urbane will make its way to American and European markets by the end of April itself. With the authority of webOS LG is expected to come out with new and advanced models of Watch Urbane in future.
By

Nivin JS

In Technology
— 2 Mar, 2015