Getting You Acquainted with App Lockers to Protect your Private Data
We are living in a world of technological development and advancement. This could make our life exposed before others. Wherever we go, we are confronted with the vulnerability of losing our privacy because of over dependence on gadgets. This happens when we happened to leave our gadgets over somewhere and somebody else looking into our files. This could risk your privacy as well as personal life. So it became inevitable these days to lock up our private details. So with this article I am trying to acquaint yourself with certain tools that could protect your credentials from being exposed.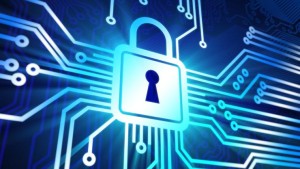 Photo and Video Locker
This will help to lock down your personal images as well as videos. You may have your handset loaded with certain photographs and videos, which you do not want to expose before third parties. You can prevent others from accessing those by locking it in a secret file. This could be locked with the help of pattern lock or number lock.
The advantages of this Application include:
The app is too user friendly.
You are allowed to lock down unlimited number of Images and Videos.
You can re-access the locked down file by just 3 clicks.
Its disadvantages include:
It has reported to have bug problems. Sometimes the locked up files gets disappear by itself and when you try to find them, you will receive a message which says, 'input/output error'.
App claims to have unlimited storage capacity, but a certain number of photos and videos are get stored, then becomes impossible to add more files.
Safe Gallery Free
This is another tool to protect your photographs and videos of your smartphone. When this app is used to protect your files, it creates a special protected folder by its own. The special folder can be locked down using certain pins, password and even pattern lock.
The pluses of this app are:
This app can be used to lock up your photos and videos in a systematic manner.
The app uses pins, passwords and pattern locks to save your data.
One of the amazing feature is that by dialing #789, you are allowed to 'Hide the App itself'.
The app too has certain minuses as well which includes:
Once you use the code #789, and hide the app, then it will be difficult to get back the app.
This doesn't function well. Since the locked down files appears on gallery once you restart the device.
AppLock
Applock is a perfect application locker which may function just as you want. Also this is the most widely used data locker in the world and is supported by 100 million users spread over 50 countries and separated by the barrier of mother tongue. This particular tool can be used to lock down your other applications like SMS, Contacts and finally whole gallery.
The Pros of this app are:
It is a one stop solution to lock down any data on your handset.
Available on 50 countries in 24 various languages.
The user can lock up certain particular images in a special folder and lock it using pins or passwords.
The Cons of this app are:
The app can be used to protect your personal files. But it can't protect itself. This means if anyone wanted to have your personal data, he can have it by uninstalling the app and access your private informations.
Certain infos are still available even after locking them. This is because the app doesn't ask for any password if you try to access those information.
Message Lock
This app is similar to the above Message Locker. It is also used to protect the messages in your handset. If you find the previous one with certain drawbacks, you may find this one as perfect instead of the above. One of the features that make it distinct from the Message Locker is the option of 'Android Market', which when enabled, no third person will be allowed to uninstall the app unless he enters the right password.
The advantages are as:
By enabling 'System Settings', it can prevent changing of any of the settings of the application by third party.
The options like 'Install App' and 'Uninstall App' will avoid any messaging app from being installed or uninstalled by any third party without authorization.
The disadvantages associated with the app are:
If any third party holds your handset switched off for certain time period, this could make those messages to be accessed by third party.
With the help of these above mentioned Application Lockers you can lock down your personal credentials. It can be locked to some extend from accessing by third parties. Even though they all have certain limitations, they can be used to save your privacy from being exposed to unknown persons to some extent.
Written By

Steven Joseph

Category Technology
Updated on Jul 15, 2015