First ever GPS enabled fitness tracker from HTC: The Grip
HTC has come out for the first time with its smart wear. Don't mistake the gadget for the smartwatch. It's a GPS enabled fitness tracker and the company has named it Grip. The gadget seems to be the first product from HTC along with the partnership with Under Armour whose UA Record system will be utilized in Grip to trace runs and other workouts of the user. It just follows some similar designs and similar devices already available in the market. It seems that HTC wants to play it safe when they are entering into the new arena of wearable gadgets. Grip is ideal with both Android smartphones and also Apple iPhone OS.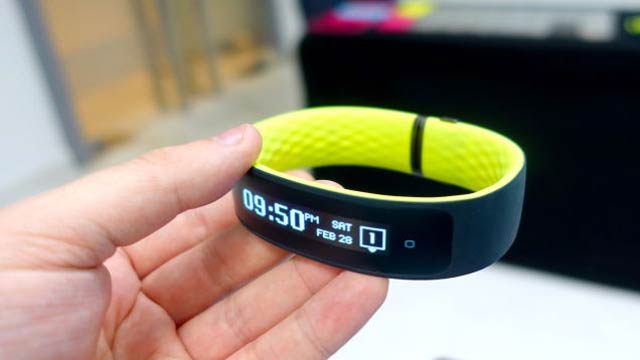 The device coupled with UA app provides accurate tracking with the help of GPS combined with pedometer. This will become the device's Unique selling proposition. But the problem is that the GPS tracking drains its battery that it gets discharged in just 5 hours. But by turning off the tracker the battery will function for a couple of days as promised by the company.
The gadget can be used to track and record distance and speed. It can be used to record the calories burned during the workouts like carried on gyms, other workouts like cycling, running etc. It tracks and note down sleeping action of the wearer and helps to improve sound sleep outlines. It is based on the basic idea that to perform better one must get sound sleep. The gadget helps in connecting user's activities with that of his friend's and challenge him to compete. The gadget helps in keeping away the smartphone. The integrated GPS system would load your smartphone with data like the amount of calories burned out, distances covered in jogging or cycling, speed etc, when you get back to the home.
Grip will help the user to stay connected with the smartphone even though you are away. It would ultimately help the user to receive calls, view and repond the messages, keep on hearing and change songs etc. It has a rating of IP57 which means that Grip can be used underwater upto a limited depth of 1 mts upto a time limit of 30 minutes. The gadget will be available initially for American markets. The device is available in two colours, deep teal and lime; in three different sizes.  The price of the launch product is fixed at $199. Grip seems to be an excellent training attendant for serious performers and athletes.
By

Nivin JS

In Technology
— 4 Mar, 2015