Elephone Diversifies by Launching Biometrically Encrypted USB Flash Drive
Elephone is known for its smartphones. The company seems to have a diversification from its usual business. Elephone launches USB flash drives with biometric security. Fingerprint enabled biometric security is already available in smartphones. But when it comes to USB flash drives, this is an innovative move. This latest USB flash drive will be known as U-Disk.
Design
U-Disk looks like any other ordinary flash drive. This is covered with metallic alloy case. It appears to be lengthy when compared with other similar flashdrives due to its additional fingerprint sensor.
Parting Files
U-Disk consists of two sections – Private and Public. When connected to PC, the Public part can be accessed without any authentication. This means those files without secretive nature can be stored and saved into Public part of the disk. The other one is the Private part, which requires user's fingerprint authentication to open and modify its contents.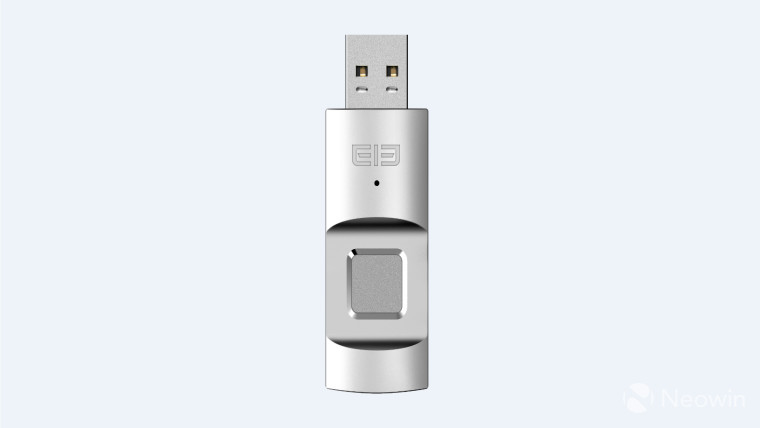 Advantages
U-Disk helps the user to carry their personal files and data with utmost security. Usually in corporate world safety regarding data is much more important. The rivals may target the data that you have created for the well-being of your company. U-Disk serves the purpose in those cases. You can easily save those confidential data to U-Disk. None other than you can open the drive due to its Biometric Fingerprint Encryption.
Compatibility
U-Disk is compatible with almost all Operating Systems. It runs easily on Windows, Android systems, Mac and Linux Operating Systems.
Unfortunately pricing and availability details are not known till date. It is expected that Elephone will soon launch U-Disk to the market. It is also expected that U-Disk is going to make a revolutionary change in the area of USB flash drive market.
By

Jinnia Gupta Roy

In Technology
— 17 Aug, 2016