Unleashing Power: The Ultimate Guide to the Best Processors for Every Need – In-Depth Comparison!
We all know, the processor is the central part of a computer. It is a calculator capable of processing a tremendous amount of information per second. The higher its computing power, expressed in GHz, the better its performance.
For years, two manufacturers, Intel corporation and AMD, have been leading a race for innovation with ever faster processors and ever more complex characteristics. One core, 2 cores, 8 cores or 16 cores, Turbo Boost, and more.
However, with so many products on the market, it is often difficult to choose the best processor for your needs. That is why we have put together this list of the best processors for Gaming, video editing, Mining, apps development, and more). Our selection is based on our experts and users' opinions, so you won't be disappointed. So, let's get started!!!
Best processor for gaming and streaming
If you're building a gaming or streaming PC setup, there are processors on the market that will exceed your needs. Here is our selection of the best gaming and streaming processors.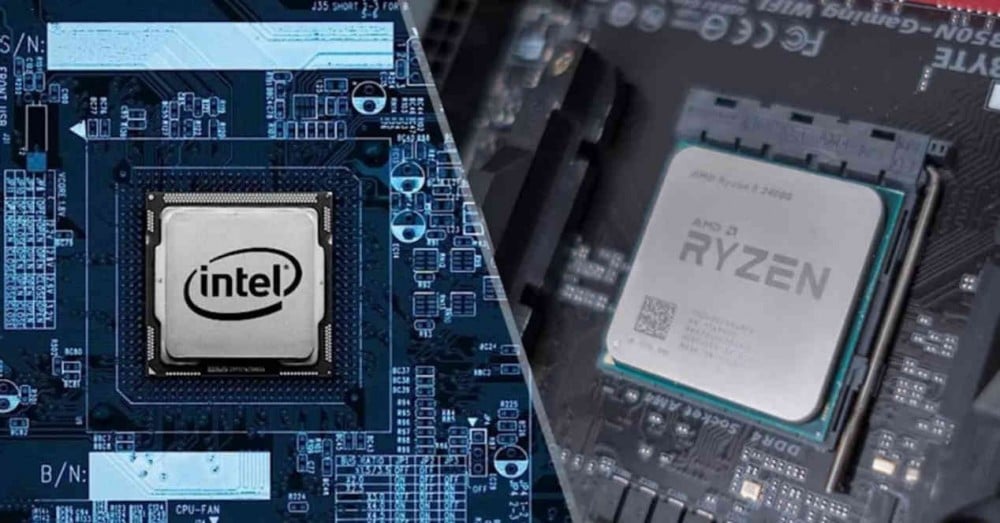 Intel Core i9-12900k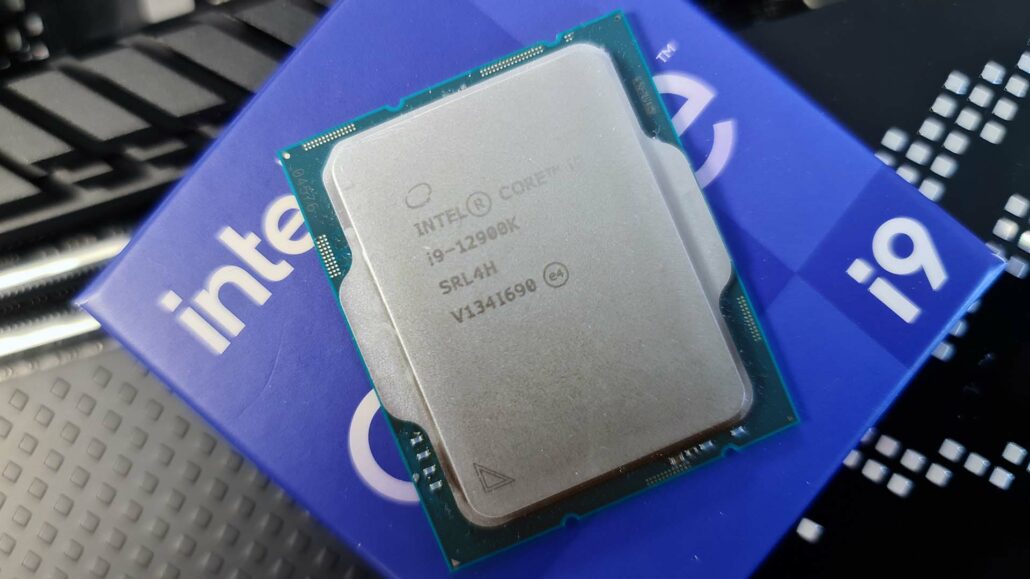 With its 16 cores (8 high-power dual-threaded cores, and 8 low-powered cores), it's no less than 24 threads for maximum power, mostly to shine in games with crazy Frames per second (FPS).
With the Intel i9-12900k, we move on to the 12th generation called "Alder Lake", capable of supporting PCI-express 5, Thunderbolt 4 and DDR5. The frequency can go up to 5.2 Ghz, provided that you have a great cooling solution, and an exceptional CM, with the LGA1700 socket.
The Intel Core i9-12900KF processor is therefore an excellent choice for users, who want the perfect, and high-performance chip. The heaviest applications are clearly its playground, with ultra-short execution times, making it the best processor for gamin, and other light applications.
With the i9-12900KF, you are definitely betting a long term, by choosing an excellent Intel processor.
Pros
The best in gaming;
Excellent efficiency at 125W;
Innovative architecture;
PCIe 5.0 and DDR5 integration;
Very fast in applications;
PCIe 5.0 and Thunderbolt 4 support.
Cons
High Power consumption.
Thermal overheating.
Very limited overclocking
AMD Ryzen 5950X- Best AMD processor for gaming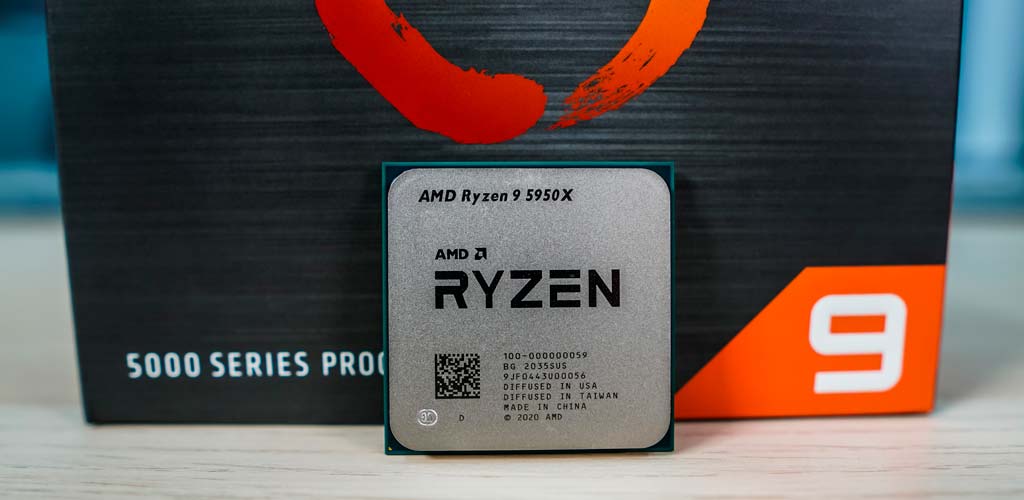 At the top of the AMD processor food chain is, unsurprisingly, a power monster: the AMD Ryzen 5950X. With its 16 cores and 32 threads, its insane power is guaranteed in all areas, and it's mainly designed for professionals. The 5950X does better than any other CPU by AMD on the market.
This processor features a base frequency of 3.4 GHz, which can use the turbo mode to go up to 4.9 GHz. There is also a 72 MB cache (compared to 70 for the 5900X), and a TDP of only 105 W.
All of this may sound very appealing, but you have to realize the budget, that is required for such a processor, and above all, that it is not made for everyone. Indeed, its interest lies in the realization of extremely heavy tasks, such as Gaming, Streaming, 3D modeling, and 4K editing.
Pros
The best gaming chip from AMD, and excellent in applications;
Low power consumption and low heat for this beast;
Excellent performance on a single core;
PCIe 4.0 support;
Compatibility with socket AM4.
Cons
High price, inevitably;
Sensitive" overclocking.
Intel Core i5 12600K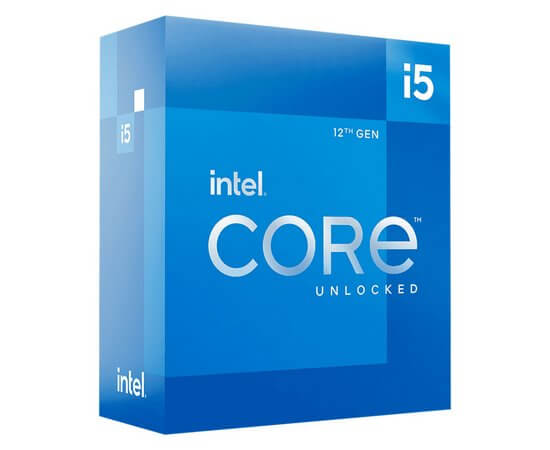 This processor is packed with performance, including overclocking to boot. The Intel Core i5-12600K offers 10 cores and 16 threads, like its predecessor the 11900K, but the architecture enhancements bring significant performance improvements, with up to 30% FPS increases on some games.
These performances are due to the 12600K's impressive 3.7 Hz base clock rate, with a maximum single-core clock rate of 4.9 GHz. If you like overclocking, there's also a ton of potential to exploit within this chip. Pushing it to 5.3GHz isn't out of the question, putting it at the same level as the 10900K, but be aware that you'll need an expensive cooling system to do so.
Pros
Very fast in applications.
Solid performance in games.
PCIe 5.0 and Thunderbolt 4 support.
Choice of DDR4 or DDR5.
Cons
The AMD Ryzen 9 5900X
From generation to generation, AMD always offers more power on its processors. And it does it well with the Ryzen 9 5900X, as well as the Ryzen 9 5950X, by putting in the palm of your hand, the performance previously inaccessible to the general public.
With its 12 cores as well as 24 threads, the Ryzen 9 5900X can achieve +210 FPS on Hitman 2, as well as 140 FPS on Assassin's Creed Odyssey, with a much lower CPU load than the 5800X, or 5600X versions.
Designed with a base of 3.7 Ghz, and a boost frequency of 4.8 Ghz, it is ideal for streaming, gaming or video editing. PCIe 4.0 compatible, the Ryzen 9 5900X is compatible with 500, and 400 series motherboards.
A good cooler will be an essential companion, to fully enjoy the performance of this CPU. The Ryzen 9 5900X is definitely the perfect choice for pure gaming, where, High Frames per second are needed.
That was our list of the best processors for gaming, and steaming. And in this selection of the best processors, we did not forget Adobe premier Pro, or DaVinci resolve users, in short, video editors. Because their needs, in term of CPU power are deferent. So, in the next section of this article, we will share with you, our list selection of the best processors for video editing.
Pros
Excellent application performance.
High performance in gaming.
Fully compatible with AM4 and 400/500 chipset.
Controlled power consumption.
Cons
Best processor for video editing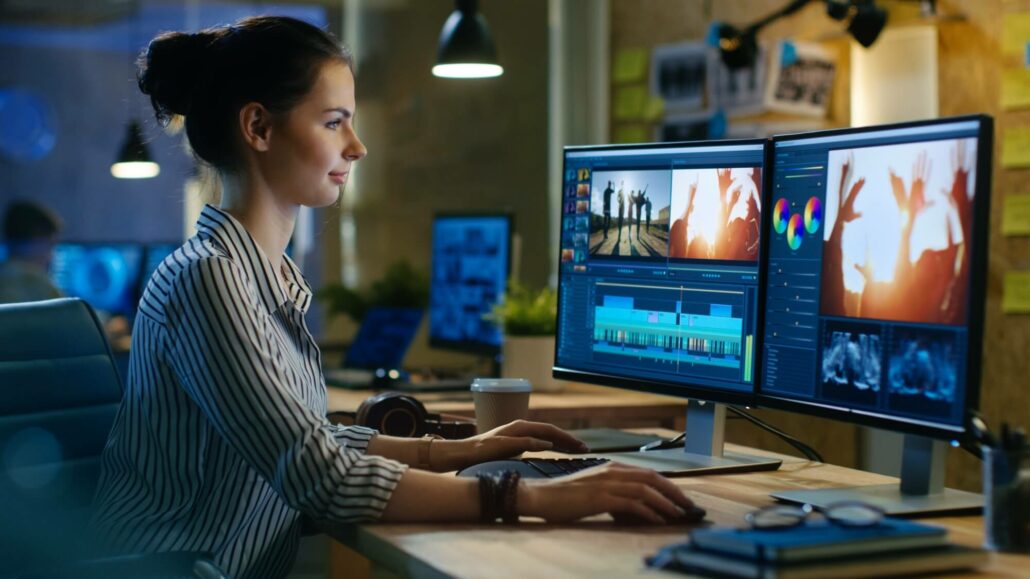 Video editing, visual effects and animation jobs require a very powerful computers (Pc, Laptops, etc.) to keep everything running smoothly, and to avoid wasting valuable time waiting for projects to render and code. That's why it's important to pick a processor that can efficiently handle these tasks, which are among the most hardware-intensive processes for a PC user.
It doesn't matter if you're using Windows Movie Maker, Sony Vegas, Adobe Premiere Pro, Avid, Davinci Resolve or any of the millions of video editing applications available. To help you in that line, we are happy to share with you our selection of the best editing processors in 2022.
The AMD Ryzen 9 3950X- Best overall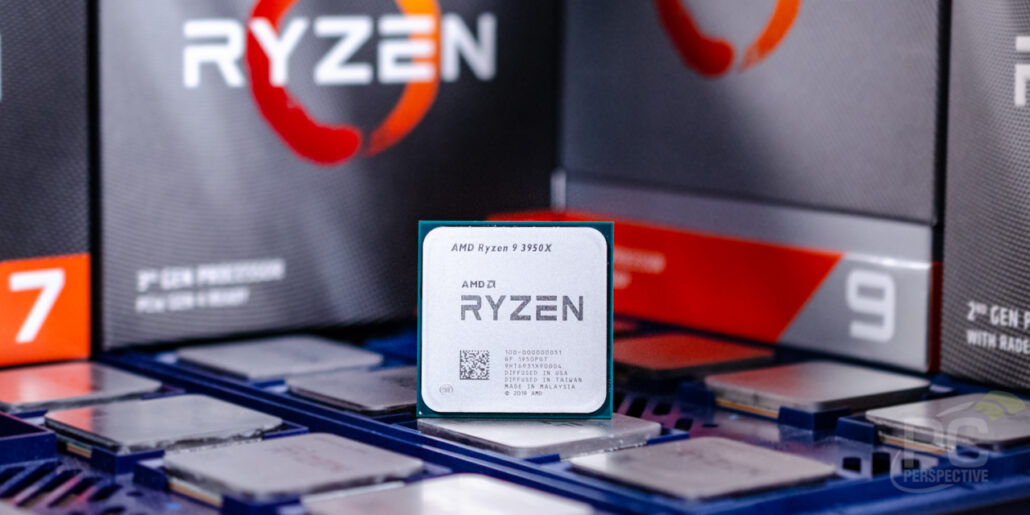 AMD's Ryzen 9 3950X offers the ultimate multi-threading experience with its 16 cores and 32 threads, which has never been seen before. Its bandwidth-doubling PCIe 4.0 interface, and its efficient 7nm process, allow this processor to offer a higher core count, better power efficiency, and a cache of 64MB.
These features are unbeatable when combined with a solid microarchitecture, like AMD's Zen 2. The Ryzen 9 3950X is extremely powerful, especially if your editing software can take advantage of its 16 cores, and 32 threads. Delivering a solid single-core performance, it even outperforms the Intel Core i9-9980XE without the need for overclocking!
This processor has a TDP (Thermal Design Power) of 105W and excludes a liquid cooling system. If that's not too much trouble, note that it doesn't have an integrated GPU, so a dedicated graphics card is required.
We love the fact that this processor gives you the possibility to change the number of cores, and memory timing, just to improve its overall performance, or fit your preferred application. That's why many experts consider the Ryzen 9 3950X as one of the best processors for video editing.
Pros
Excellent performance in video editing, up from the previous generation.
Controlled power consumption.
Cons
Intel Core I9 9900kf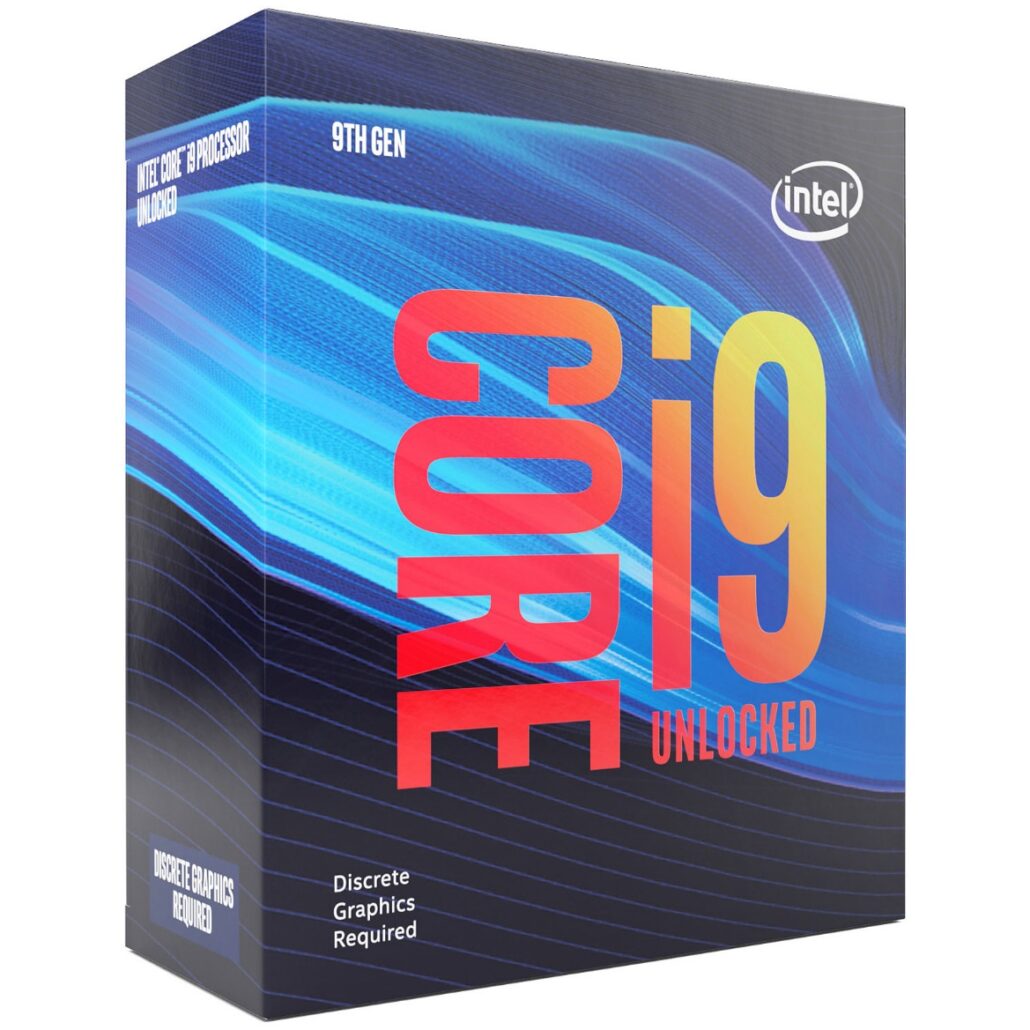 This processor is undoubtedly one of the best of the Intel brand in the video editing category. With a remarkable performance, it has a total of 8 cores and 16 threads, and is capable of reaching 5 GHz in turbo. It is also compatible with the 8th generation motherboards.
In addition to its FCLGA1151 socket, which already gives it great speed, it now uses the 390 chipsets, which is a new feature that puts it at the top of the comparisons in terms of performance. On the other hand, this processor is not compatible with versions of Windows below Windows 10.
Thanks to its 16 MB of cache, the Intel Core I9 9900kf has proven itself in terms of speed and performance, and was immediately a hit in the video editing and gaming category.
Pros
Computing performance – especially on well-threaded applications.
Excellent Performance 4K video editing and gaming.
No motherboard change required for an 8th to 9th generation upgrade.
Cons
AMD Ryzen 7 3700X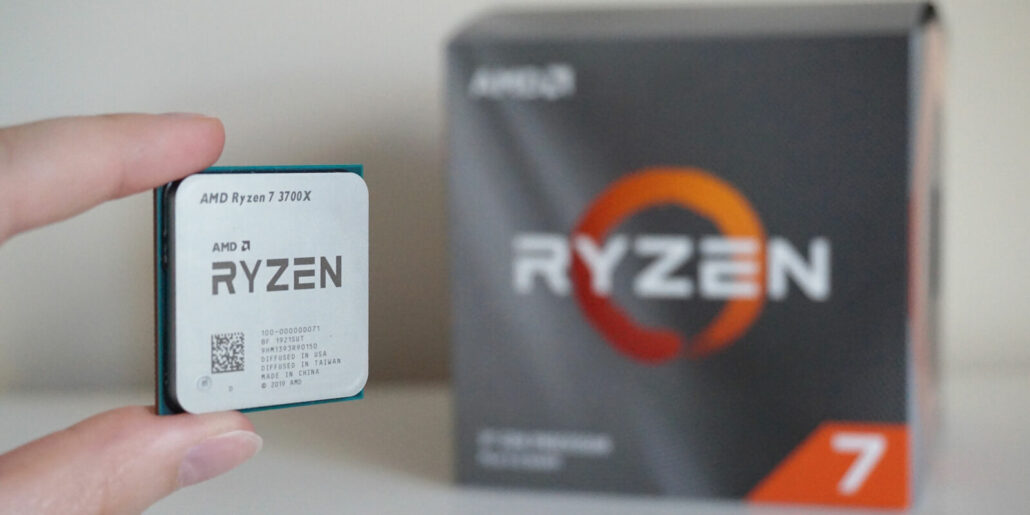 The Ryzen 7 3700x is the processor that most video editors wish they had. It has been AMD's flagship for some time now, and has also been fantastically successful. Featuring 8 cores and 16 threads, the AMD Ryzen 7 3700X belongs to the AMD Core Zen 2 architecture, which is characterized by high single, and multi-threaded performance. The TDP is 65W at the boost frequency of 4.4 GHz.
So, what do all these numbers mean to you? In essence, they mean that there is no processor at this price point, that can offer more than the Ryzen 7 3700x. The multithreaded performance of The Ryzen 7 3700x, leaves the Intel i7 9700k in the dust. So, if you edit videos, do advanced photo editing, use Excel a lot, render 3D animations, or work on any 3D modeling software, AMD Ryzen 7 3700x is way, way above the rest.
Pros
Excellent value for money;
Includes heat sink;
Controlled power consumption.
PCIe 4.0 support.
Cons
Single thread performance can be improved
Intel Core i7-9700K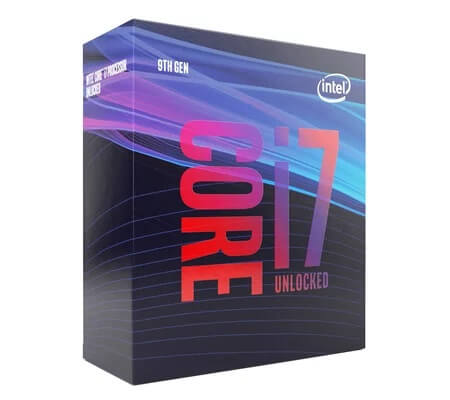 We can't talk about the best video editing processors without mentioning the Core i7 range of Intel. This processor is also very good for gaming, streaming applications.
With this 9th generation processor, Intel offers a powerful processor, with a modern and innovative architecture. It is based on a socket 1151, and embeds 8 physical cores. Clocked at 3.60 GHz, its frequency can climb to 4.90 GHz, when the Turbo Boost mode is activated. Moreover, these 8 cores will impact the execution speed and offer the best visual experience to the PC. As with many Intel CPUs, its single-core performance is excellent, which is why Intel is generally preferred over AMD.
Pros
Excellent single wire performance;
Clock speed of up to 5GHz;
No upgrade of motherboard from 8th to 9th generation.
Reduced traditional overheating problems.
Cons
Best processor for developers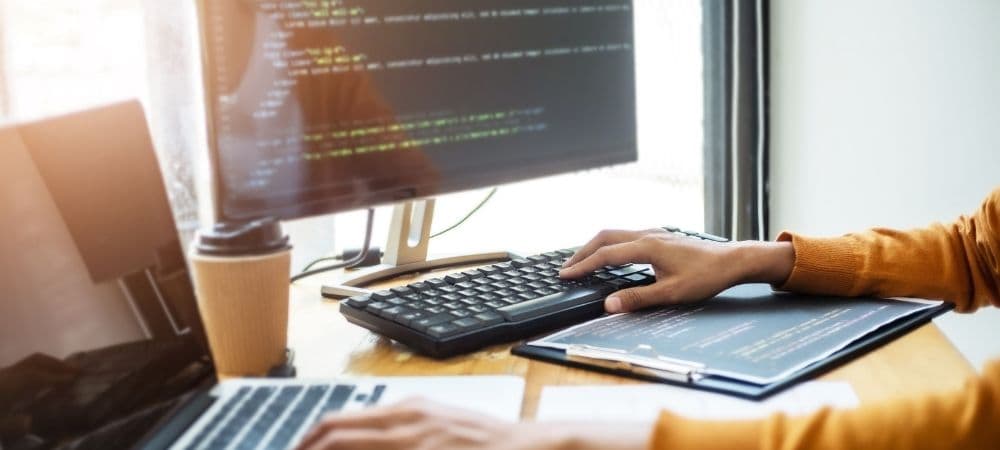 In general, a good Intel core i5, or i7 processor, with a frequency of 3 GHz or more, should be sufficient for most programmers. Here are the best ones we have selected for you.
Intel Core i9 10900K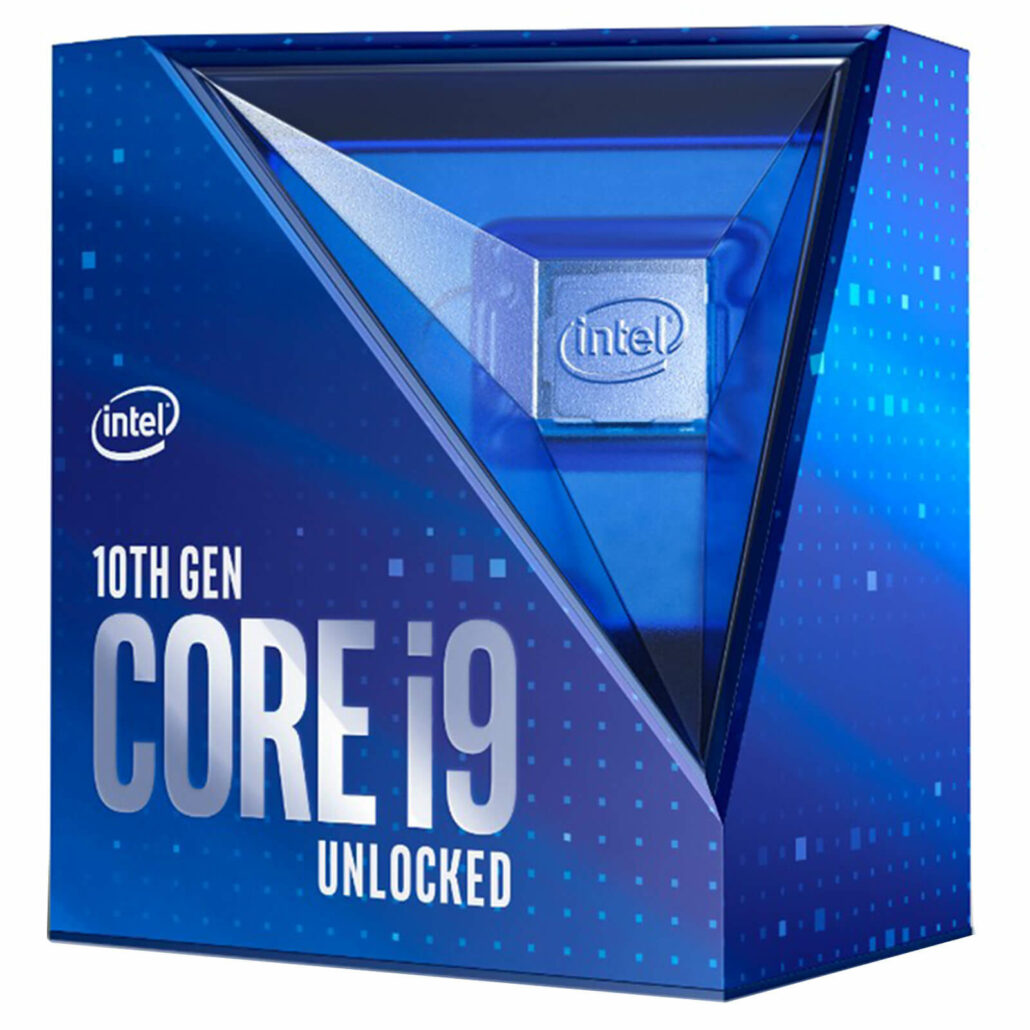 If you want the best processor for developers, the Intel Core i9 10900K is the one of the best processors you need.
When it comes to raw performance, this 10-core, 20-thread Core i9 chip tops the charts. The 10900K has a base frequency of 3.7 GHz, while its maximum single-core turbo frequency is 5.3 GHz, combined with new speed boost algorithm. With significant overclocking, this processor can even handle 5.3 GHz on all cores; And it has a TDP of 125 watts. Development software like Quixy, Zoho Creator, and others, will benefit from his high clock speeds, and that fact alone keeps Intel in the lead for now.
So, when it comes to choosing the best processor in this category, the Intel Core i9-10900K is a huge contender. From an application development perspective, it outperforms its AMD counterpart: the Ryzen 9 3900x.
Pros
Excellent performance on a single core;
Ideal for video editing and games.
Cons
AMD Ryzen 7 3800X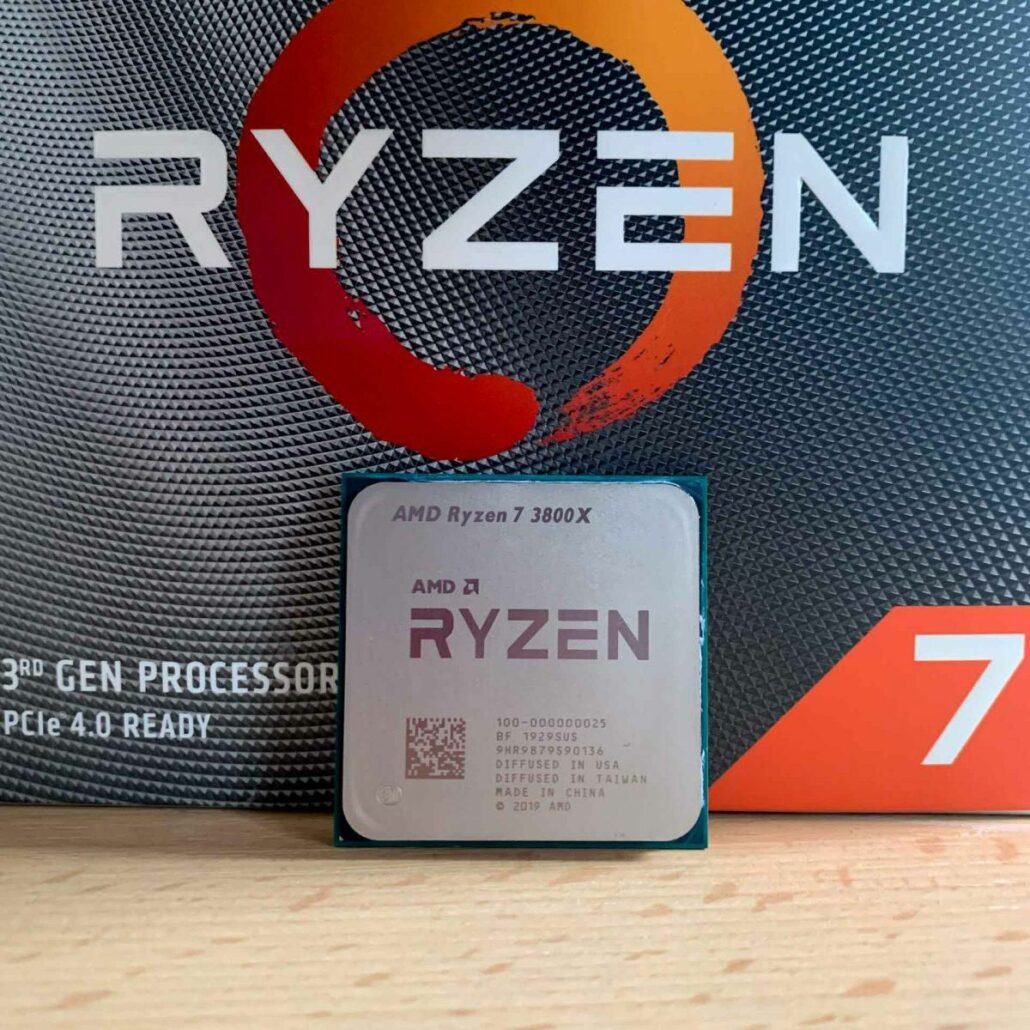 If you don't want too much speed, but still want one of the best processors for coding, AMD's Ryzen 7 3800X is a processor you'll want to take a closer look at. It's a real powerhouse, and it also has the advantage of not costing too much. It has plenty of cores for high speed and power, and it also covers everything else pretty well.
Part of the Zen 2 series, it is manufactured on TSMC's 7nm FinFET process, and is an unlocked processor with 32MB of L3 cache. While the base clock is 3.9GHz, it can go up to 4.5GHz, and you can also overclock it. You get the Wraith Prism cooler, but for overclocking, something a little more serious might help, given the 105W TDP. The 8-core, 16-thread configuration should do the trick for a better performance.
This processor relies on AMD's AM4 socket, which is the same socket used by previous generations of Ryzen. With the Ryzen 7 3800X, AMD is sticking to its word that you can get a good motherboard from generation 1, and upgrade the processor later. So, if you want a great programming setup, but aren't quite ready to jump on the more powerful models, the Ryzen 7 3800X is a great option.
Pros
Offers 8 cores and 16 threads;
Performance in multitasking applications;
Controlled power consumption.
Cons