BeOn Smart Bulbs Are Out, To Out Flank Burglars.
Each and everything in this world is now focussing on being 'Smart'. Outsmarting others, offer the aimed success, for the passionate ones. Thus everything is based on being smarter than the other. Be the case of Bulbs that illuminate one's household. If something new, is offered in quality and usage, promote itself among the people. Smart light bulbs are on a race from the past a few months for the same reason. This time it is an open challenge from the technological realm for the burglars out there who often tries to outwit people. Various functions and specific features of BeOn Smart Bulbs with some of them are being activated by voice and the others adapting itself with the surrounding by varying color and brightness.
Within the common tactic of keeping a lamp on, when you are away from the home, draws the basic concept of these Smart bulbs. The augmented crimes thus put an idea of imitating such a concept and blending it up with the advancing technology produced BeOn Burglar Deterrent by BeOn Home. This stress free home security system works through time-tested simplicity and ease. It is light bulb with holes into which a plug in module is inserted. It is installed as standard light bulbs and even works alike. When you are out of the home need to set "away mode on app" and they will replay your lighting patterns there by intelligently imitating an occupied home by turning on the light in sequence. Simulation is based on the usual pattern i.e based on the usual reaction of inside dwellers if something disturbing is detected by them. It can also light up the home if the power goes out and they slowly fade when they are turned off. There is an instant Nightlight feature that can be used without the app. The smoke detector can be lifesaver when a fire breaks out or gas appliances malfunction and you are still inside the home. The battery back-up is a crime deterrent and safety feature. It has Soft White LED, energy savings and 800lumens. They work with the existing wall switches.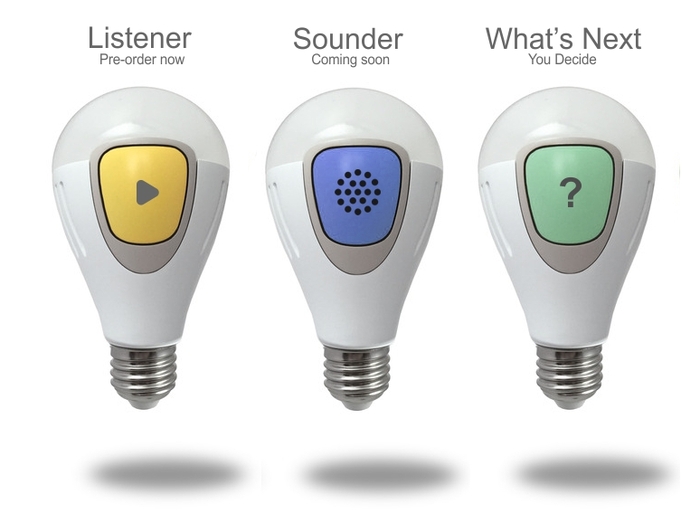 They are made available in two different configurations; Standard and Recessed. Standard one is a look alike of normal incandescent bulb and the latter is alike floodlights and needed to be installed in ceiling cans. Both of them possess Edison-style screw mounts and to be installed indoors. It uses CSR Bluetooth flood mesh network technology to talk to each other but need a high energy Bluetooth device for high energy Bluetooth device for higher range.
BeOn is offering bundles based on the size of your home. Apartment owners can pledge between $199 and $269 to grab a three pack. Others with larger abodes can plunk down $395 to $535 for 6 units and for those who own beyond that, $595 plus for 9 units. If everything is on track it will be available between April and August. BeOn Smart Lightbulbs can be pre ordered through Kickstarter.com.
By

Anju Francis

In Technology
— 22 Nov, 2014