Asus Launched Two More Devices to VivoMini Series – VivoMini VM65 and VivoMini VM65N
Asus added two more devices to its VivoMini series. VivoMini represents small desktop PC series of Asus. Even though they seem to be mini processors they are loaded with extensive features. The extensive features include extra fast processing and 4K UHD display. Here I would like to have a detail regarding the specifics of these mini PCs.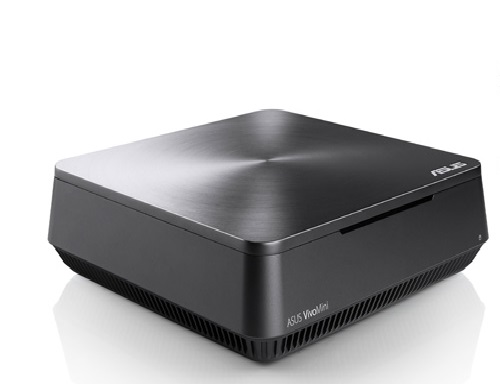 Design
VivoMini VM65 series won the Good Design Award. This particular PC series is featured with iconic Zen-inspired spun metal finish. The extensive Iron Gray color makes these devices attractive to users. VivoMini VM65 series devices are designed in such a way that it has slide open. This will help the users if they prefer to expand the RAM or storage.
Intel Core Processor
The ViviMini series are powered by Intel Core processors. The 6th Generation Intel Core Skylake processors make these devices run. These processors are backed by 16GB DDR4 RAM which will ensure uninterrupted processing without any lags. The processor coupled with extensive RAM helps in performing multiple functioning. This device is supported by either 2.5 inched or 3.5 inched storage sources.
Optional NVIDIA Graphics Support
Of the two devices, VivoMini VM65N is loaded with NIVIDIA GeForce 930M Optimus Graphics. Ina ddition both the devices VM65 and VM65N are equipped with 4K UHD display. Extensive graphics supported by 4K display helps the users to play high definition videos, games and high resolution images. VM65N supported by NIVIDIA graphics card can extend the performance to additional 56% than usual.
Connectivity Options
VivoMini VM65N features SuperSpeed USB of v3.1, which provides twice data transferring speed when compared to USB v3.0 and is almost 20 times of USB v2.0. In total VivoMini VM65N is equipped with 2 USB ports of v3.1 and 4 USB ports of v3.0. The device also holds 4-in-1 card reader, one audio output jack, one DisplayPort++ and HDMI ports. VivoMini VM65N also holds Intel WiFi connectivity which provide extensive swift data connectivity. The device also holds built-in Bluetooth connectivity of v4.0.
VivoMini VM65 also holds one HDMI port and DisplayPort++ just like VivoMini VM65N. VivoMini VM65 also supports touchscreen. With the above features, this device helps in multitasking and extends one window to multiple displays. VivoMini VM65 also supports WiFi connectivity with 802.11ac and Bluetooth of v4.0.
SonicMaster Speakers
Both VivoMini VM65N and VivoMini VM65 are features with inbuilt SonicMaster speakers. This will in a way prevent you from buying extra external speakers.SonicMaster speakers also guaranteeto deliver crystal clear sound and bass even at high volume levels.
Vivo DualBay
Vivo DualBay allows you to have flexible storage option along with upgradability. It is a distinct storage option which can hold maximum of two 2.5 inched SSDs and HDDs for storing data. Models without Vivo DualBay will support only one 3.5 inch HDD. Whether it's a 3.5 inch HDD or two 2.5 inch HDD, both can hold enough movies and music files. A combination of 2.5 HDD and SSD would be the best one as it perfectly supports the OS and helps you to reduce the boot time. This will also help in launching various applications within a fraction of second.
By

Sajin M S

In Technology
— 11 Mar, 2016