Archos PC stick makes its way to Market
Already two PC sticks were launched in this week. One is Intel Compute Stick and another one is Lenovo IdeaCentre Stick 300. With the leading players already grabbed premium positions in the market, prior to the launch of Archos PC stick, it is expected that Archos have a crucial role to play to grab users to their product. They appears to be having almost all the similar features as that of its predecessors in the market, but with a lesser price.
According to the words of Archos Company CEO, Loic Poirier, they have succeeded in making such a PC which tiny enough to place it even in your pocket. He added that they had taken up the challenge to have a PC as small as a matchbox and offer it for a price of $99. The cost seems to be much cheap. Cost of Archos is almost $50 cheaper than that of Intel Compute Stick. On the other hand, Lenovo's PC stick comes to be nearly $30 less than that of Archos PC stick. Now let us peek into specifications of PC stick.
Processor, RAM and Storage Features
The processor from Archos comes from Intel Atom Z3735F Bay Trail Processor. The processor is being supported by a RAM of 2GB. The stick has got a storage capacity of 32GB. The stick loaded with a microSD card slot, USB port and HDMI connector. Along with this, the Stick has been provided with WiFi and Bluetooth connectivity. It is with the help of HDMI connector, that the device is connected to any kind of display to convert it into Windows PC. The stick measures to be nearly 4.5"*1.5"0.6" with a weight of hardly 2ounches.
This not the first PC stick to be priced below $100. There are certain other devices on your list which are tagged with a price which is similar to that of Archos PC stick. But the uniqueness with Archos is that, it is the first ever device to be sold directly by the US retailers. It means you can grab the device directly from the American seller. Arcos also told its users that their latest device will be coming with Windows 10 OS. So the availability of the device will be scheduled definitely after July 29th, the date on which Windows will introduce its Windows 10.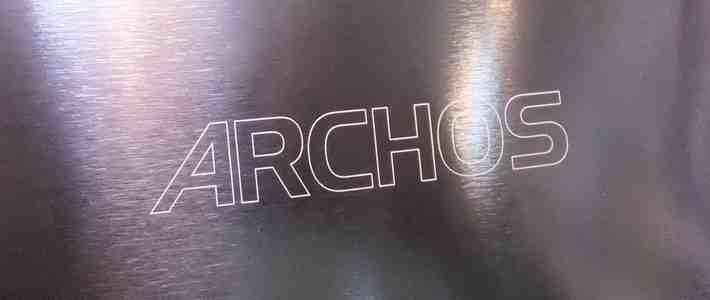 Along with the new OS, the device will be packed with MS Office tools like Word, Excel and PowerPoint. With this cheapest PC Stick you can easily convert any display into a Windows PC. In short you can grab a Windows PC for a price which is as low as $99.
By

Nivin JS

In Technology
— 30 Jun, 2015