ARCHOS THE NEW ENTRANT WITH VIRTUAL REALITY: UNVEILS ARCHOS VR GLASSES!
Gaming became habitual for many people around the global world and passion for games demanded revolutionary changes. The "real" effect while playing games or watching videos or something that provides an extravaganza, all of a sudden grabbed appreciation. Virtual reality thus happened to be in mainstream but often the cost of the system was not bearable for majority of the gameaholics. The corporate world welcomed the new technology, thus proving those who termed it as a transitory alcove. Archos, a pioneer in the portable audio and video player market is the latest entry into the race. The Archos VR Glasses are alike to Samsung's Gear VR headset and Carl Zeiss VR One headset. All these headsets need a Smarty to be inserted into them to work. It will be available from November for all Android smartphones with a price tag of about $29.99.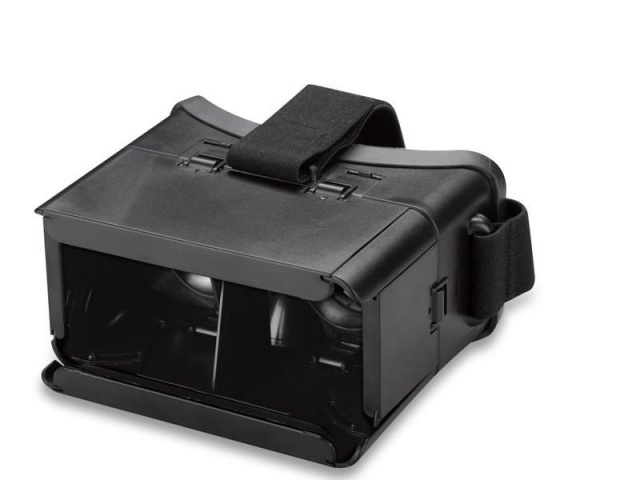 Pragmatism is something that connects the user/reader whether it is a video game or a fictional piece. Imaginary worlds and real experiences coins together with this immersive multimedia technology. Thus the recreation of sensory experiences like virtual taste, sight, smell, sound, touch etc develops a magical world of reality around the Gameaholics. Archos's VR Glasses can accommodate Android, IOS, and Windows and phones ranging amidst 5 inch and 6 inch. It also recommends a phone with at least Full HD 1080p display. It consist of a bulky visor that bands on head, with the slot at the front to slide the phone into place. The phone then creates a pageant effect to your eyes while playing the games and videos. Archos claims that the system is more compatible to that of other VR devices. One can play virtual reality games, watch 3D movies and videos. An Archos video player app with an update set to add stereoscopic mode at some time near future. It transforms Gaming and more with upcoming Bluetooth game controller, and turn videos to about 360 degree 3D videos thus allowing users to be a real part of it.    VR Glasses look quite well placed in the competition with other VR solutions coming to the market. Archos is smartly crafting a metier in this realm.
By

Vishakh U N

In Technology
— 19 Oct, 2014