ZTE Showcased Spro Plus Tablet with Projector and Mobile Hotspot
Earlier ZTE launched a device named ZTE Spro 2 loaded with projector 4G LTE connectivity. Following a similar path, ZTE expands its Spro-series. Spro Plus is a tablet loaded with in-built projector and mobile connectivity. All together Spro Plus is a better device that provided all-round entertaining option to the users. In this article I would like to detail the features of Spro Plus.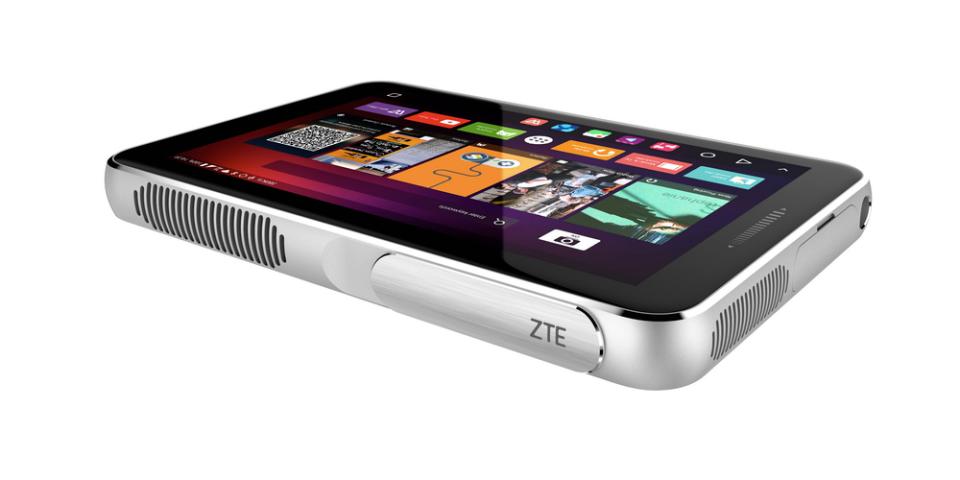 Design and Display
Unlike other tablets in the market Spro Plus is bit bulgy and heavy.Spro Plus measures to be 9.0*5.9*1.0 inches and has a weight of 2.2 pounds. The display is loaded with a screen of 8.4 inches edge to edge. The display is backed by AMOLED touchscreen feature loaded with a resolution of2560*1600 pixels which promise that the display provides extra clarity than usual tablets.
Processor, Storage and OS
Spro Plus is powered by Qualcomm Snapdragon 801 processor. This processor is supported by 3GB RAM, which will help in uninterrupted functioning of the device. Storage is granted at 32GB by the device itself.In addition Spro Plus also supports microSD external memory card to upto 128GB. Spro Plus is supported by Android OS of v6.0 Marshmallow. The device is also loaded with unlimited access to Google Play which conveys that,the users can download the media app of their choice and display them on the screen.
Projector
The highlighting feature of Spro Plus is the in-built projector.Spro Plus is loaded with 500 lumen laser projector unlike the LED lamp used in Spro 2.It means whatever the room conditions are, the device can project images with extensive clarity and crispness. This projector is capable of projecting image at 80 inches wideness from a distance of 8 feet. This extensive projector is having a resolution of 1280*768 pixels. When running on projector mode, the battery is capable of providing the back-up for upto 6 hours continuously. While using the projector, Spro Plus is itself capable of providing sound with the help of audio system provided by JBL. This JBL supported audio system is loaded with a pair of 4 Watt speakers.
Connectivity, Battery and Availability
Spro Plus is introduced as a mobile hotspot supporting either WiFi connectivity or 4G LTE connectivity.Spro Plus is loaded with 12,100mAh, which is essentially required by a device like this. Only this extensive battery can hold the device for some hours with media running on the projector. ZTE officially declared that they will be launching accessories like Remote Control, Keyboard, Mouse and Gamepad along with Spro Plus. ZTE didn't mention anything regarding the pricing of Spro Plus. But it won't be anything less than $500, since the smartphone Spro 2 was tagged with a price somewhere around $500.
By

Sajin M S

In Tablets
— 26 Feb, 2016