TrekStor launched the first Android tablet based on Intel's IRDA
It is quite a hard task to develop hardware according to the fast growing smartphone Industry. To learn the market and to build according to the very dynamic necessity is such a complex job. Even intelligent Intel is struggling to cope up with the present day demands. Every manufacturer has to make variety of supporting hardware for different Operating systems available. Now Intel has unveiled their solution to this problem and they introduced Intel Reference Design for Android (IRDA). Intel previously announced that it will provide a single binary image for Android that will let OEMs build a system using a pre-qualified set of components or a complete BOM specification. And now they have brought in IRDA. The main objective of this design is to reduce the engineering costs and to make its hardware a perfect choice for the Android based devices.
Within a month after the design was introduced by Intel, the German based Trekstor has unveiled the first Android tablet based on Intel's IRDA. It is the one and only TrekStor SurfTab xintron i 7.0. You can't expect many astonishing features on this phone but this smartphone is made with an underlying hardware Intel Atom Z3735G Bay Trial CPU which is based on IRDA. The device consists of 1GB RAM which is quite a good option for the current market rate. The user is able to get OS updates on every fortnight.
The phone comes with a rear camera of 5MP and with a 1.26 MP front camera. Now a day's market expects good front camera quality as well. The device has much to offer according to the aesthetic sense. It consists of all the essential features like Wifi, GPS and Bluetooth. The Phone supports full HD display 1280 x 800 which is definitely a considerable factor and also with 7-inch display.
One of the main offers by the manufacturer is that even though the design runs on the latest Android 4.4 Kitkat, the user can update to the upcoming Android 5.0 Lollipop in near future. The IRDA design will make it possible without many difficulties. The device is already out of stock and Amazon Germany shows 135 euro price tag. You can't say it a very reasonable price for the features provided by the phone when compared to the near competitors. Still if the update comes in near future then the user has something to urge on.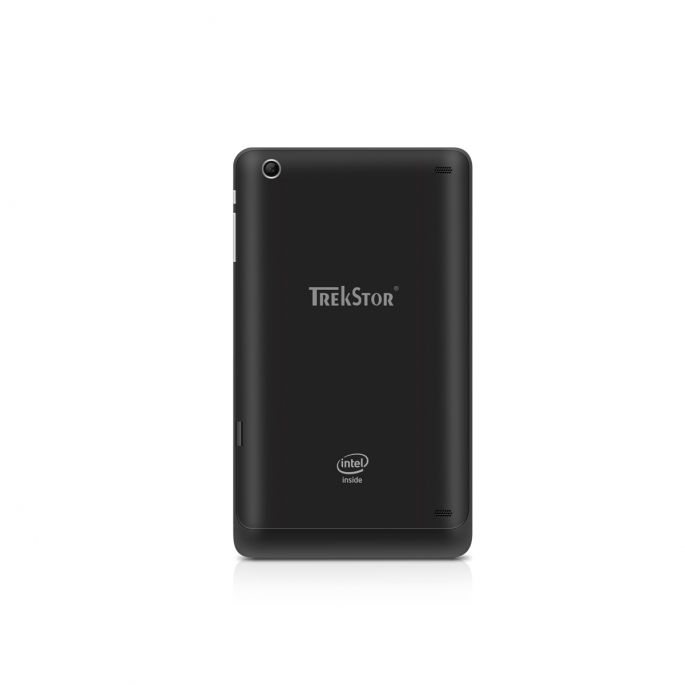 The tablet is a lightweight one which weighs 308 grams with black plastic and metal case. The phone measures only 9 mm thickness adds it to the slim phone category. A device with a dynamic hardware is always an asset for the future and Trekstor Germany has just initiated it. This device is not going to be a bad option for the smartphone lovers.
By

Vishakh U N

In Tablets
— 4 Nov, 2014