The best smartphones to buy in this year(2022)
In this article, you will discover our list of the best smartphones in 2022. We reassure you right away: the best smartphone does not mean "most expensive smartphone." Of course, the most expensive models deserve their place in this list, but other devices, much more affordable, have managed to pull their weight. Some shine for their excellent value for money, others for their originality, or for their photo quality. All the models mentioned below have been tested by the editors.
So, let us get started!!! 🤩
Samsung Galaxy S21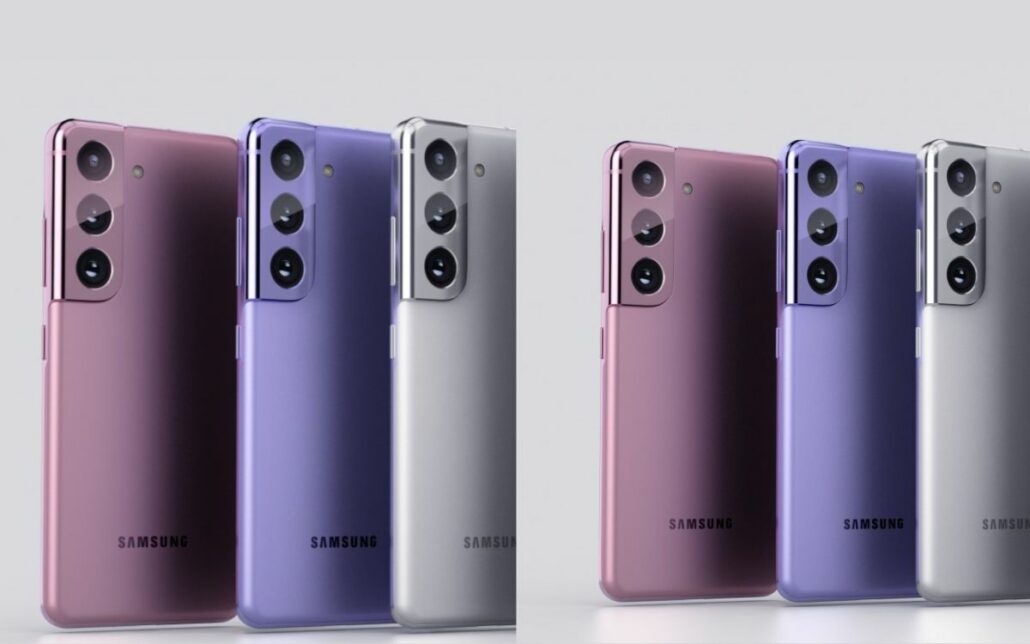 This piece of art is Samsung's top model for 2022, which arrived in January. The phone is equipped with Samsung's own Exynos 2100 chip, which makes it extremely fast. The screen is 6.8 inches, and it has an IP68 rating. Performance is maxed out, and the 5000mAh (The capacity of batteries is indicated as XXXX mAh (milliampere/hour)) battery lasts a long time, even with intensive use.
When it comes to the camera, this is a phone that takes very high-quality pictures, and it is Samsung's best camera yet! The Samsung Galaxy S21 has four cameras on the back and one on the front. The main sensors are:
108 megapixels
Dual telephoto lenses
Ultra-wide-angle
Wide-angle
100x zoom
The night mode of the camera is also top-notch and delivers good pictures even in low light. Thanks to AI and 3D analysis, it takes great portraits with blurred backgrounds. The camera also shoots in 8K video. The phone is compatible with the S Pen, which has previously only been exclusive to Samsung's Note series.
Available Variants are:
| | |
| --- | --- |
| By Colors | By Storage |
| Black | 128 GB |
| Brown | 256 GB |
| Titanium | 512 GB |
| Silver | |
Buy your Samsung Galaxy S21 today!
Samsung Galaxy Note 20 and Note ultra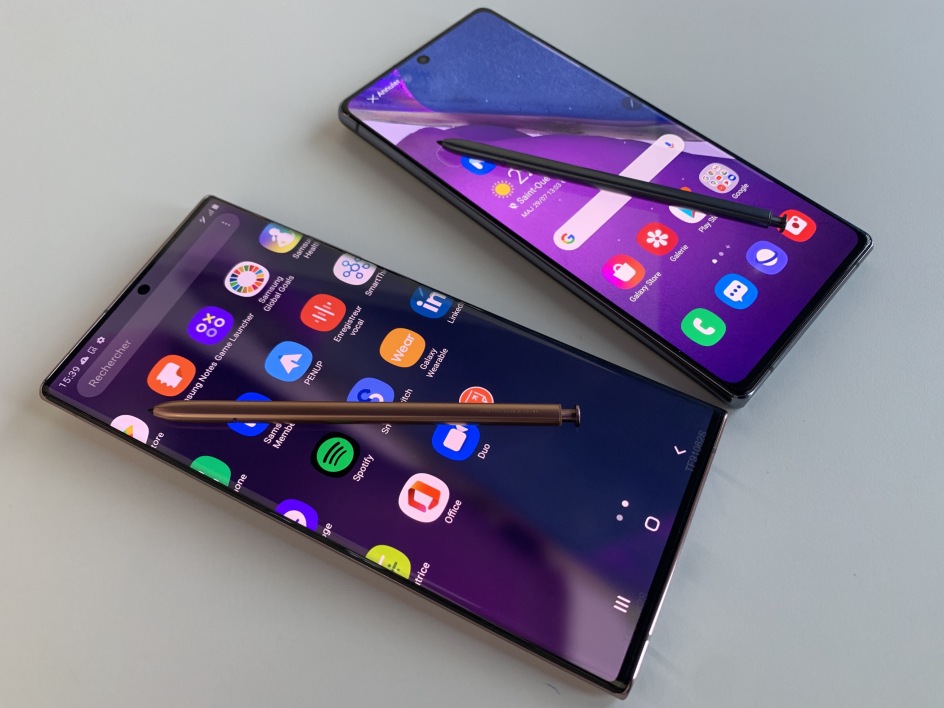 For years, the pinnacle of capabilities offered by Android smartphones was Samsung's Note series. Successive models raised the bar higher and higher in terms of build quality, performance, and the multitude of features offered, especially aimed at professional users such as businessmen or artists. The Note 20 series is the culmination of this development. The smaller model has a 6.7-inch screen and a triple camera with a 64 mega pixel primary sensor. The larger one is 6.9 inches and a quadruple module with a 108-megapixel eye, respectively.
The Note's main standout feature is the phone's retractable stylus, with the help of which you can take handwritten notes that are automatically changed to text. It can also control phone functions from a distance, becoming a camera trigger or presentation remote. Despite its use, the phones are IP 68 certified for water and dust resistance. An additional DEX mode on the Note 20 and Note 20 Ultra turns your smartphone into a real laptop when connected (also wirelessly) to a monitor or TV. The Note 20 is powered by the Samsung Exynos 990 and/or Snapdragon 865+ processor. Thanks to 8 or 12 GB of fast RAM, the difference is imperceptible. Both models offer a Super AMOLED screen.
Xiaomi Mi 11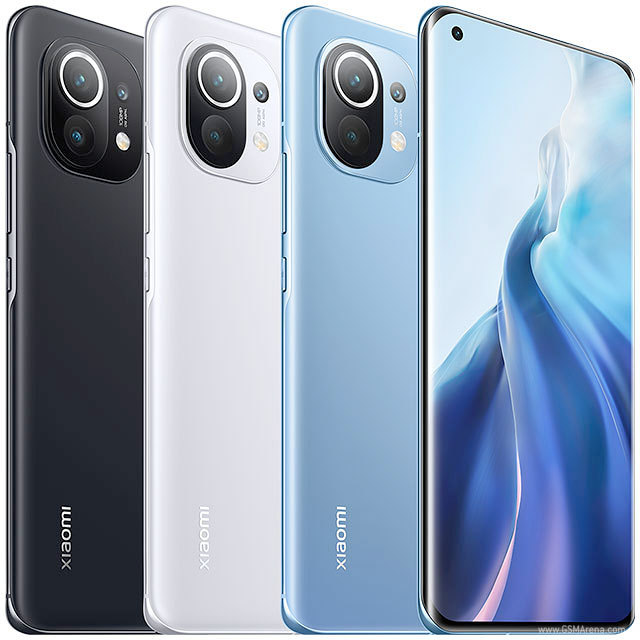 The Mi 11 is the flagship product of the Chinese manufacturer, featuring a triple camera with a main sensor of up to 108 megapixels and the ability to record 8K videos. The AMOLED screen features WQHD+ quality at 6.81 inches and a 120 Hz refresh rate. A powerful octa-core Qualcomm Snapdragon 888 processor provides 5G network support and unparalleled performance in any application. 8GB of RAM also helps in maintaining multiple apps and browser tabs.
Compared to the previous generation, this time, the manufacturer decided to reduce the number of cameras on the back, but instead, two additional sensors offer higher quality photos. The screen has been improved, with rounded corners making it easier to firmly grip the device, and also slightly curved on all four sides, giving the impression of being much more expensive than it really is. At the same time, the construction uses the highest quality materials, such as aluminum and Victus Gorilla Glass. At a reasonable price, noticeably lower than flagship phones of other brands, it offers the most efficient processor on the market, combined with plenty of RAM. In terms of cameras and materials used, it also matches more expensive rivals.
The most important features of the Xiaomi Mi 11 are Sensational value for money, state-of-the-art Snapdragon 888 processor, excellent main camera 108 megapixels, and fast charging 55 W.
The Sony Xperia 1 II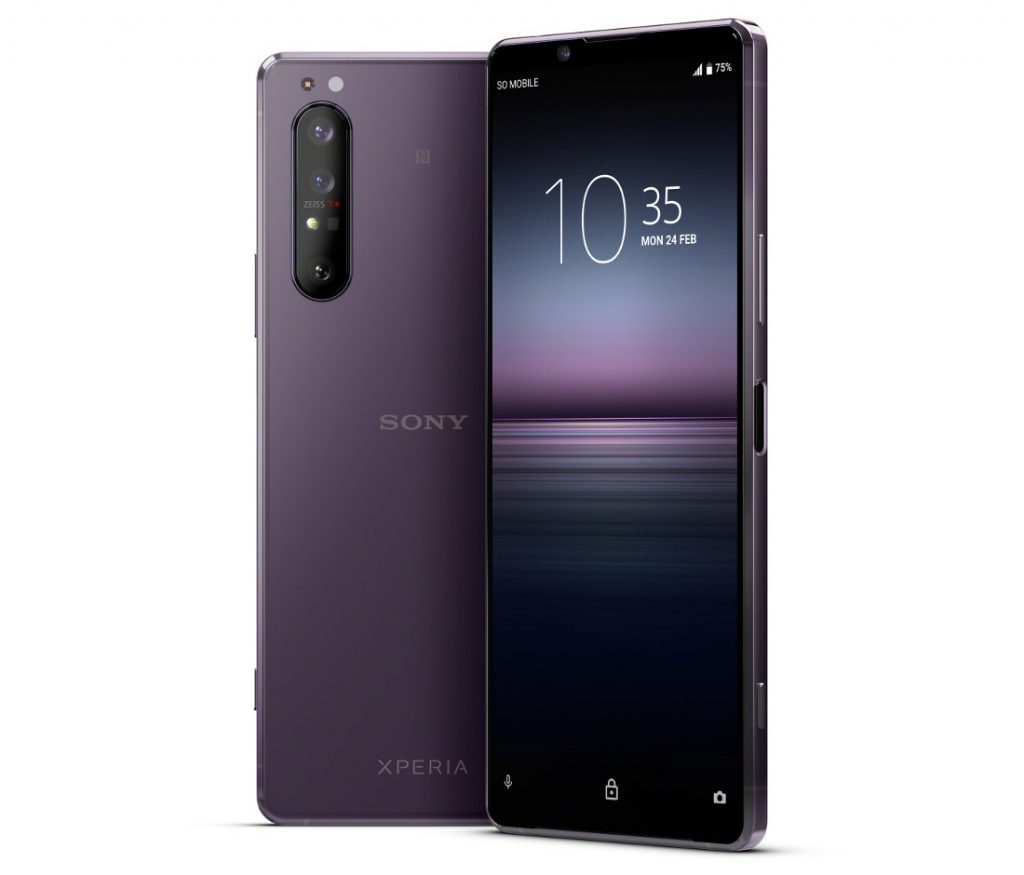 Let's start by mentioning its OLED screen. With a length of 6.5 inches, it allows you to enjoy a 4K UHD definition. However, this is hardly noticeable on a smartphone screen. It would probably have been better to opt for a refresh rate higher than 60 Hz. On the other hand, we appreciate its high level of contrast combined with its intense brightness, ideal for use in direct sunlight.
In its entrails, this 5G smartphone contains a Snapdragon 865 SoC associated with 8 GB of RAM. A combination that offers power, fluidity, and speed in all contexts (multitasking, navigation, gaming …). Regarding the photo part, it embeds three back modules of 12 megapixels, including a wide-angle, an ultra-wide-angle, and a telephoto. Despite good renderings overall, this Xperia 1 II lacks features to assist photography, such as a night mode or a hybrid zoom. Note that videographers will be able to use it to shoot in 4K.
Google Pixel 5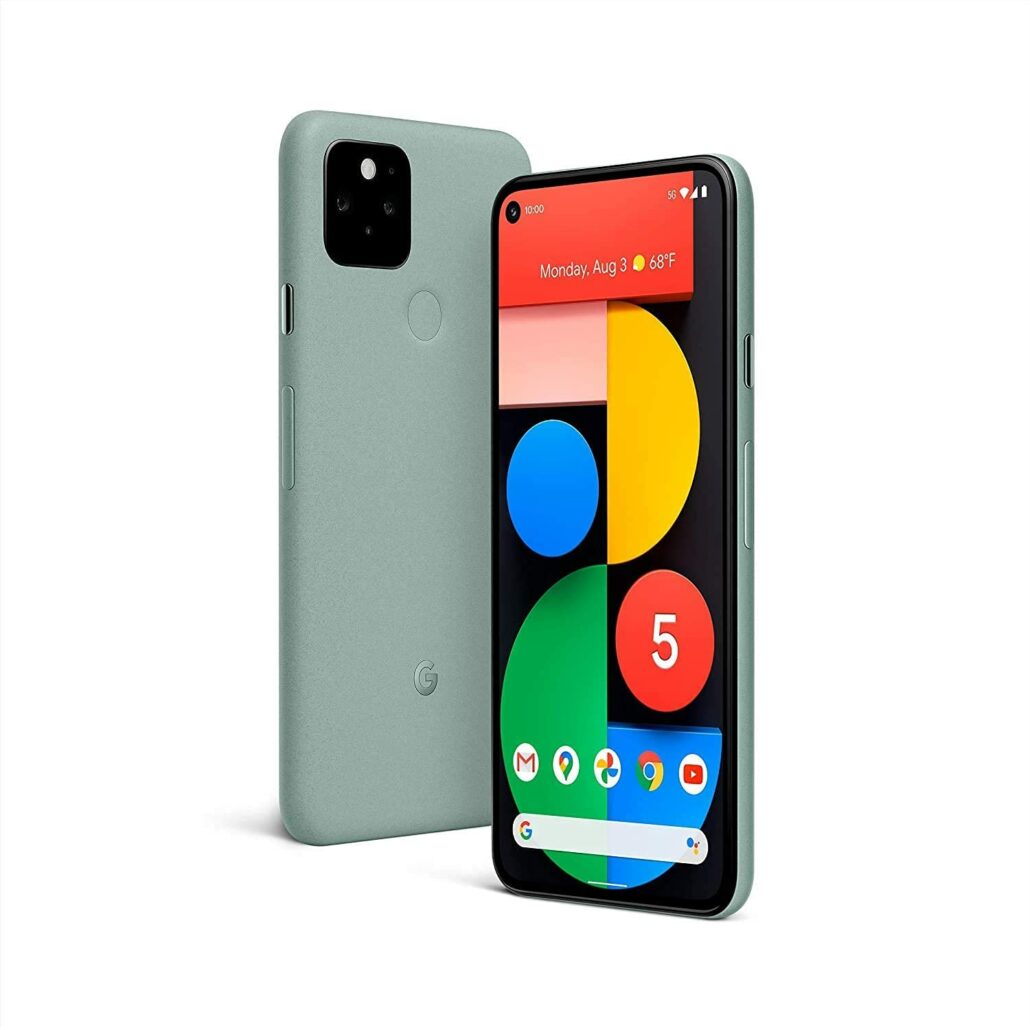 If you like compact phones, the Google Pixel 5 should please you. It is equipped with a beautiful 5.81-inch AMOLED screen with a refresh rate of 90 Hz for a resolution of 2340 x 1080 pixels. The brightness and colors are mastered, which offers a good readability. The ergonomics are well thought out, making it easy to hold. The back, made of glass, hosts the photo block but no fingerprint sensor.
With its 8 GB of RAM, its Snapdragon 765G SoC, the Google Pixel 5 is able to run any application without encountering any problem. The fluidity and speed are there. The same goes for the gaming part: games do not suffer from any latency. You can play for several hours without difficulty, especially since the autonomy has been improved compared to the Google Pixel 4, thanks to a battery of 4080mAh. The photo part is the big strength of this model. Its main sensor of 12.2 MP and seconded by a 16 MP sensor can make the best shots of the market and in any conditions. The portrait mode is amazing, and the software processing is extremely well mastered. Difficult to do better, even for the competition!
OnePlus 8 Pro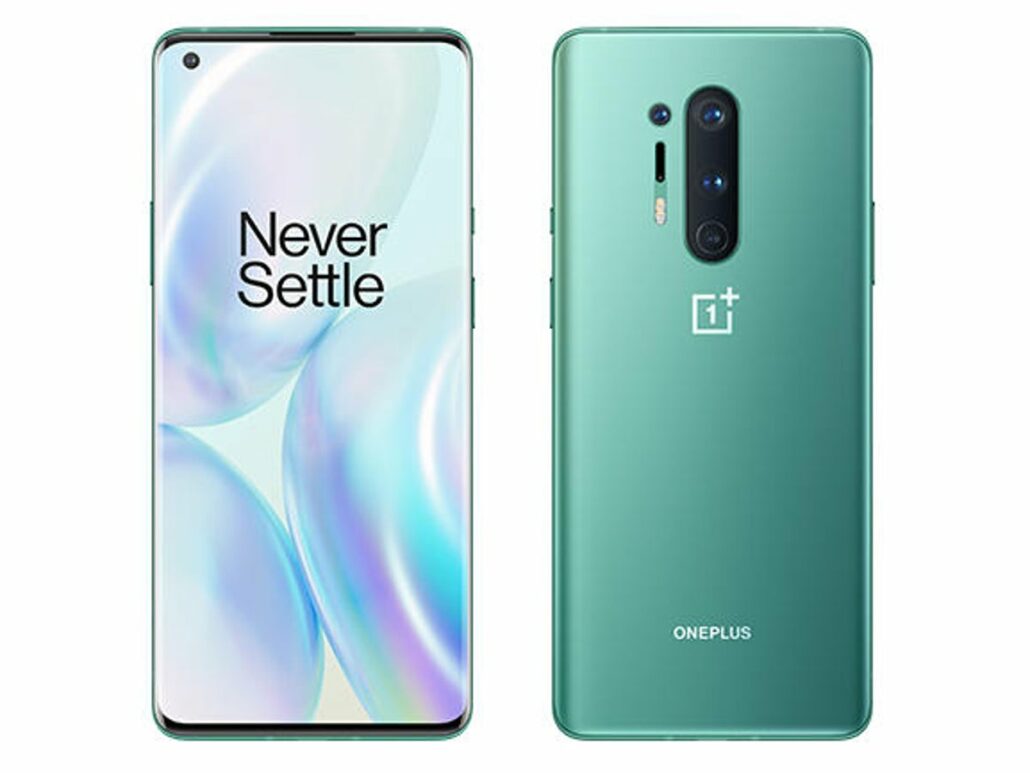 The OnePlus 8 Pro is a smartphone for those who are looking for an Android phone with something extra. According to tests, it has one of the best screens on the market right now. It has a 6.78 QHD Fluid AMOLED screen with 120 Hz that provides a very good user experience.
The screen's content is also clearly visible in direct sunlight, and the color display has 65 times more colors than previous versions of the phone. It is a thin phone at only 8.5 millimeters and a lightweight of 199 grams. The OnePlus 8 Pro has four cameras on the back to cover all your photography and filming needs. The main camera is 48 MP with a Sony sensor, wide-angle and 3x optical zoom and 30x digital zoom. Thanks to OIS and EIS, you can shoot in 4K and get razor-sharp clips.
According to reviews, it's not the best mobile camera on the market, but definitely one of the best in its price range. The phone has a long battery life and fast charging – and you can charge it wirelessly. It supports 5G and wifi 6, the next generation of wifi technology. It has an IP68 rating to protect it from splashes.
Huawei P40 Pro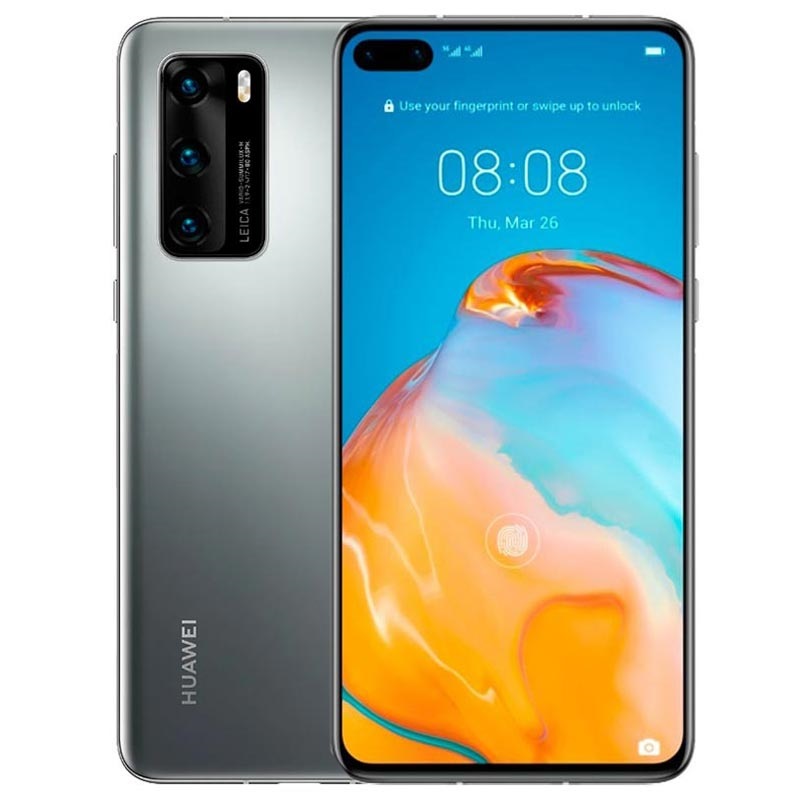 Huawei smartphones have suffered from the ban on cooperation with American companies, but this does not mean that they are a bad choice. The P40 Pro stands out first and foremost for its camera system consisting of three lenses on the back (with the main 50 Mega Pixel supporting the now legendary night mode) and two on the front. In addition, it offers a 6.58-inch OLED screen.
The Huawei P40 Pro uses a proprietary octa-core Hisilicon Kirin 990 processor to run, and at the time of its launch in 2019, it was the most powerful unit on the market. It was also the first to offer 5G support and additional features related to artificial intelligence. It learns both user habits and object and scene recognition in shooting mode. By doing so, it is able to improve user efficiency by, for example, pre-loading apps even before you open them.
The Huawei P40 Pro shows how apparent problems can be turned into successes. The US embargo resulted in the creation of its own app shop and services independent of Google. The proprietary processor developed for several years still provides high performance, especially in combination with up to 8 GB RAM. At the same time, the jewel in the crown remains the camera system, which is one of the best choices for a fan of mobile photography.
OnePlus 9 Pro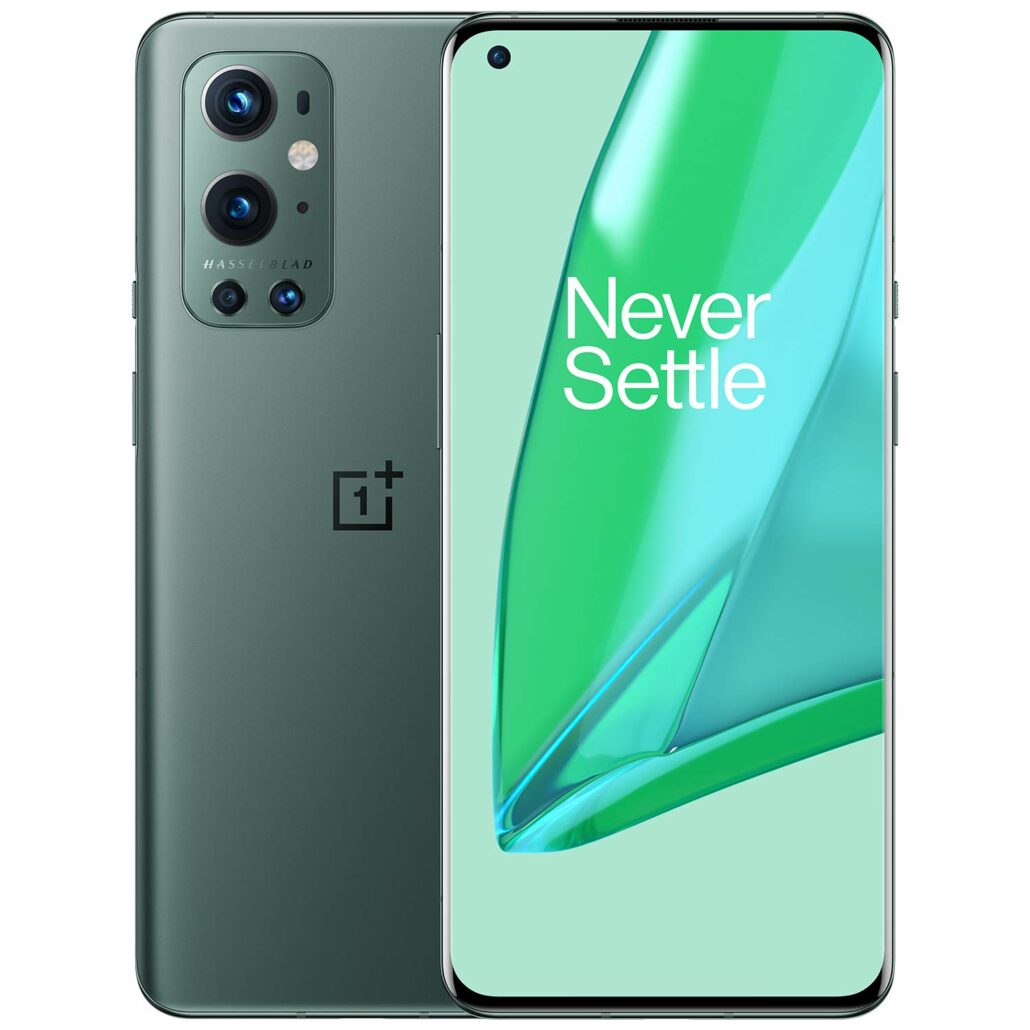 If you are looking for your next OnePlus, you will love the OnePlus 9 Pro. It is one of the best Android devices on the market. It features a stunning 6.7-inch AMOLED display with a resolution of 3168 x 1440 pixels and an amazing adaptive refresh rate (from 1 to 120 Hz).
The OnePlus 9 Pro runs on the Android 11 operating system along with a Qualcomm Snapdragon 888 processor with 128GB of internal storage, 8GB of RAM, and a card reader. A 256GB version is also available. The smartphone embeds a USB Type C connector, dual SIM card slot, facial recognition, fingerprint reader, 4,500mAh battery with wireless charging possible and 5G, Wi-Fi 6, and Bluetooth 5.2 connections with NFC. Finally, it is therefore equipped with a quad rear camera (48 + 50 + 8 + 2 Mega Pixels), a 16 Mega Pixel front camera, and can shoot in 8k (7680 × 4320 pixels). As a result, this smartphone has a battery life of about a day for average use. This time, the firm has partnered with Hasselblad to deliver a simply sensational photographic experience.
Samsung Galaxy Z Fold 2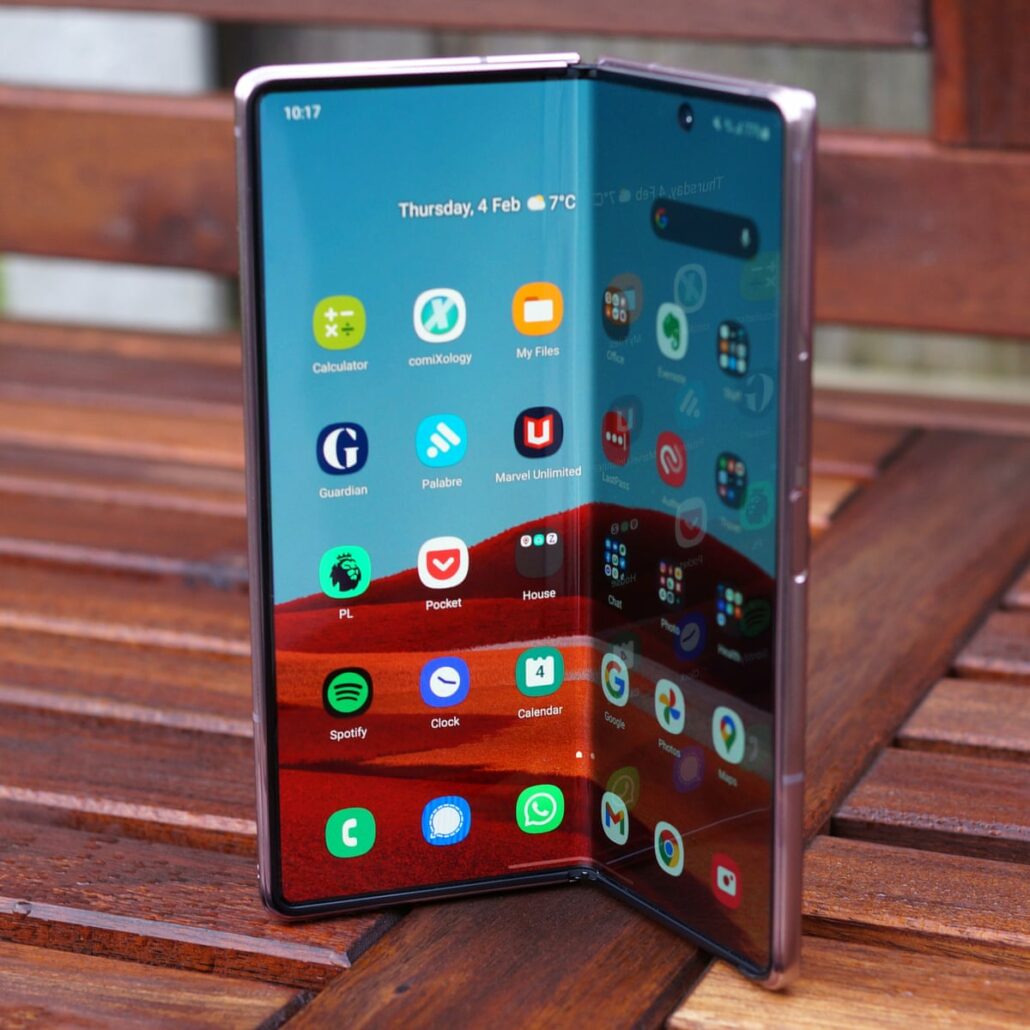 Z Fold 2 is the Benchmark of a completely new trend in the world of smartphones. This is because the Z Fold 2 offers two screens, including a flexible one that folds in half. The external display is a 6.2-inch AMOLED with a resolution of 816 by 2260 pixels.
The smartphone can operate in closed, bent at any angle, and fully open mode, offering the ability to split the workspace between apps. Apart from this, it has a great photography background consisting of as many as 5 sensors in total, 12 GB of RAM, and an octa-core Snapdragon 865+ processor with 5G support. Whether you use it as a phone, tablet, or small laptop, the Samsung Galaxy Z Fold 2 will impress you with its amazing technology, excellent materials, and fantastic build quality.
Google Pixel 6 Pro
The Pixel 5 was Amazing, but it was definitely not the best smartphone by Google. But this time, Google really tried and delighted us with the new Pixel 6 Pro. Its main triple-camera system has completely upgraded the hardware: the main 25-millimeter wide-angle camera has a 50-megapixel 1/1.31 sensor, omnidirectional autofocus with phase detection, laser autofocus, and OIS. For a broader perspective, there's also a 12-megapixel 17-millimeter ultra-wide-angle module.
But perhaps the most impressive sensor on the Pixel 6 Pro is its new periscopic zoom camera. It uses a 48-megapixel sensor with an f/3.5 aperture, a 104mm focal length lens, and a telephoto module to provide about a 4x zoom. The sensor itself is tiny, at 1/2 inch, but thanks to Google's OIS-compatible software know-how, it's still a great addition to the phone and really makes the 6 Pro a worthy choice over the regular Pixel 6.
Key Features: 6.7-inch OLED Screen, Resolution and refresh rate of 1440×3120 and 120 Hz respectively, 12 GB RAM, 128 GB storage, Qualcomm Snapdragon 888 processor.
FAQ: answers to your questions on this best smartphone 2022
Below, we have listed some of the most frequently asked questions about the best smartphones.
What are the best phone manufacturers?
For years, Apple and Samsung have been fighting a battle of who will release the best high-end smartphone. Fortunately, they are no more the only manufacturers of the best phones. In recent years, Asian outsiders have entered the market: OnePlus, Huawei, Xiaomi, and Oppo are real competitors. They are positioned on all ranges, from entry to the highest end.
What are the best smartphones operating systems?
Today, there are two main operating systems. On the one hand, there is iOS, used only on iPhones, and Android, another operating system used by other manufacturers. Depending on the model of smartphone you choose, there may be a different version.
Which smartphone takes the best photos?
In recent years, the photo quality of the best smartphones has improved significantly. Some are even better than conventional cameras. If Google took the lead with its Pixel 3, Pixel 4, and then Pixel 5, it has been caught up by Samsung and its Galaxy S21 Ultra and Apple with its iPhone 13 Pro.