Sony to launch its First Sim Free Phone in Japan – Xperia J1
Technology has always changed to benefit man in many ways. The technology allowed human to communicate with each other. It allowed humans across the globe to have contact with one another over a small box. The latest among such developments is the launch of sim free smartphone. It was launched by Sony and classified it as Xperia J1 Compact.
Xperia J1 Compact is first such handset to launch in market from the smartphone giant Sony. The firm plans to launch the device to markets on 20th of April. This is expected to launch along with NTT DoCoMo. The pre-orders for the handset is scheduled to begin by March 27 and expected to be priced at $454 which comes to approximately ₹30,000.
Unique Features
It is company's first attempt to LTE communication "Play Sim" along with Mobile Network Virtual Operator, which ultimately needs no SIM for cellular connectivity. This feature supports the facility if voice call plans over NTT DoCoMo according to the needs of its customers.
Other Specs
The smartphone runs on Android Operating System. It uses Android version of KitKat. The handset features a screen size of 4.3 inches High Definition Display with 720*1280 pixel resolution. The handset is powered by 2.2 GHZ quad core Qualcomm Snapdragon 800 Processor along with 2 GB RAM. This ensures that the applications on the smartphone are being carried out without lag.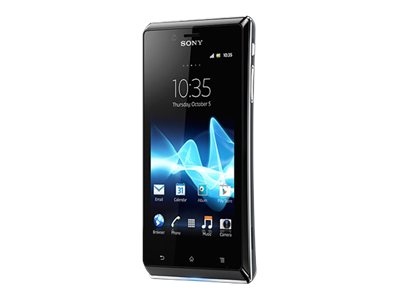 The internal storage capacity comes to about 16 GB which is also expandable with the help of microSD memory card. The device is said to have a camera with 20.7 rear camera. It will definitely give a soothing image capturing feeling to its users. Always Sony gadgets are known for its camera specifications. Again the 2.2 MP front cam will be loved by selfie lovers for sure.
Connectivity on Handset
Connectivity over the handset is made possible by way of 4G LTE, WiFi, GPS, NFC and Bluetooth 4.0. Battery with 2300 mAh powers the handset and allows withstanding itself for a longer time. The handset weighs to about 138 grams which is not a big deal in carrying it. The device also features IPX5 or IPX8 water and dust resistant ratings.
Tech lovers always love to try something new always. Xperia J1 from Sony can be an option for them. The pricing of the handset also seem to be fair with the specs that they are providing. It seems that these tech lovers can satisfy their thirst of something unique by buying this gadget.