Rumours stirs on air: Lumia 940 with Iris Scanner and Docking
Nowadays many handsets are launched with fingerprint scanners to ensure safety and security of user data. Microsoft thinks of something better for authentication. Certain rumours in the tech market suggest that their new model Lumia 940 will be having an Iris Scanner for biometric authentication. If this is true Lumia 940 will be the first ever Windows smartphone to have an Iris scanner in it. Microsoft surprised tech world with introduction of 640 and 640 XL series base models, at MWC instead of coming out with some flagship smartphones. Now the users of Lumia are almost happy that Microsoft has introduced one more flagship handset to Lumia series with very unique features.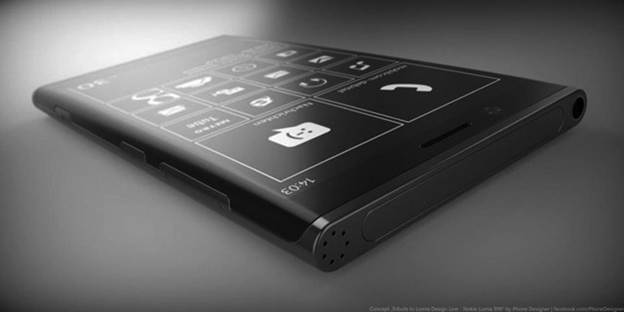 Iris scanner
Many smartphone manufactures nowadays tries to provide biometric authentication like fingerprint scanning. Thinking out of pack Microsoft has come out with something unique. Iris Scanner is definitely a unique feature offered by Microsoft. The scanner relies on near Infrared Light. So there is no doubt that it will function well in darkness also. Just like fingerprints of persons differ, the structure of iris inside the eyes of persons also differs. New Iris scanner functions on this differentiality. This would ensure better safety and security of the handset.
Docking Station
Apart from Iris Scanner next innovative feature is that handset is rumored to have the support of Docking Station. This feature allows the handset to get connected with other devices and functions just like a standalone computer. Like a mainframe computer it will connect to other devices and coordinates their functions too. If rumours are true then Lumia 940 is the prime Windows phone to support docking.
Other Specifics
Actually rumours of features of this flagship model were leaked months ago. In that it was supposed to run on 28nm Snapdragon 805. But these rumours are little confusing. The officials told that they will not launch flagship model until Windows 10 is ready. So one thing for sure is, new handset will definitely have Windows 10 in it. Processor may be either 28 nm Snapdragon 805 or Snapdragon 810. Camera is expected to feature in range of 20-30 megapixels helping to capture clarity snaps. The support of 3 LED flashlights along with camera will add to clear camera vision and help to capture night visions also. Nothing is available about its pricing. But it is expected to be high with innovative additional features included in flagship model.
Interestingly these rumours triggered the tech market and all are anxiously waiting for its launch. Microsoft is good at making people wait for its product. It is just like a business tactics. Make people wait for something new and giving them rumours about new product always keep new launches live in the market. New handset is expected to provide an upper hand to Microsoft in smartphone business. The phone will hit the market immediately after development of Windows 10.