QuadRooter Vulnerability is the New Headache for Android Smartphones Running on Qualcomm Chipsets
Android devices often faced vulnerabilities and still it is continuing. The latest one revealed affected the Android smartphones running on Qualcomm processors. The latest is a pack of four vulnerabilities, which will affect over 900 million devices that use Android Platform and runs on Qualcomm chipsets. These vulnerabilities are known as QuadRooter, which is really a serious threat. This vulnerability often gives root access to the device.
What makes it Serious?
Qualcomm is now world's leading chipset maker. When it comes to LTE modem, it commands nearly 65% of the total market volume. Also most of the leading manufacturers have opted Qualcomm processors for their premium flagships. In effect the security of these top class smartphones will be compromised in future. Samsung Galaxy S7 and S7 Edge, HTC One M9 and HTC 10, Google's Nexus 5X, Nexus 6P and Nexus 6 are a few to name. Even Blackberry's DTEK50, which is projected as most secured Android smartphone is also on this list.
QuadRooter – Meaning
QuadRooter is such a vulnerability that would help hacker in accessing the root of the processor. QuadRooter in short is a pack of four vulnerabilities. If any of these vulnerabilities are revealed, a third party can initiate root access of the device. This will make those devices under his control. He can finally access your data, hardware, microphone and camera. Then you are left with a piece of brick, which is owned by you, but not work according to your needs.
Exposure of Android Devices
Third party apps devised for revealing this vulnerability will help the attacker to gain access to your smartphones. Under normal circumstances, Android won't permit third party applications in the handset. But they manage to get installed somehow.
Potential Threats
QuadRooter will allow the attackers to get into your personal communication devices. They can have unending access to personal as well as enterprise data which will be saved in Android devices by the users. QuadRooter helps the third party to access GPS tracking, Keylogging and finally helps in recording video as well as audio,
Solution
Vulnerable drivers are already installed on devices during its manufacturing. So this can only be corrected by installing correcting patches which should be released by carriers. Carriers can release these patches only after getting fixed driver packs from Qualcomm. Google promised that this will be fixed by forthcoming September Update. Qualcomm already parted the code to its partners. This will help them to make and issue correcting patches for their devices soon.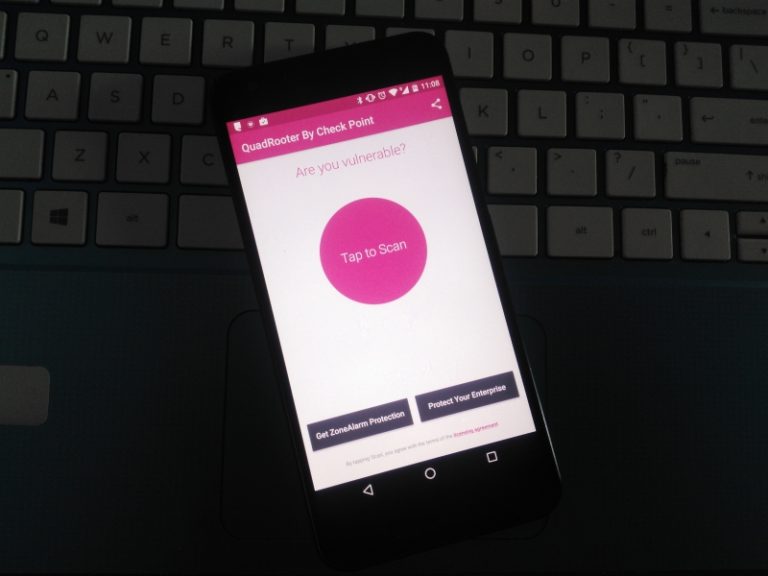 How to Protect Devices from QuadRooter
Download and install updates released by Android timely. These updates usually include security updates which will keep your device safe.
Do not root your device ever.
Try to avoid third party applications from getting installed in your devices. They usually compromise the security of your Android device. Always try to download relevant applications from Google.
Before installing any application, go through the requirements and parameters that they ask for.
By

Jinnia Gupta Roy

In Smartphones
— 10 Aug, 2016