Nokia CEO Hints A Return To Designing And Licensing Phones Again
Nokia used to be one of the largest manufactures of handsets in the world. But on failing to innovate and diversify itself, it faced a serious crisis of losing the handset market share to just 3%. At that point to get rid of the potential loses, the Finland based manufacturer sold its handset business to Microsoft in 2014. During the takeover there was an agreement made between Nokia and Microsoft that, the former cannot engage or re-enter to smartphone business until the end of fourth quarter of 2016.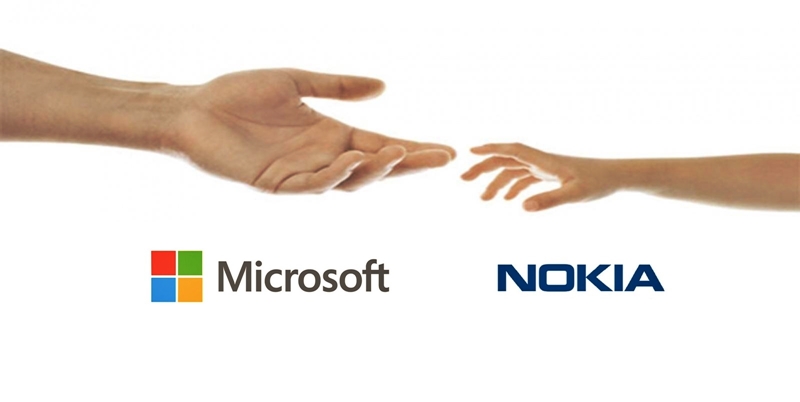 But now I think Nokia is planning to enter the plot, just after the expiry of the agreement period. It is quite evident from the words of Rajiv Suri, who is the current CEO of Nokia. While giving an interview to Germany based Manager Magazin, he highlighted the return of Nokia. His words went like this, "We will look for suitable partners. Microsoft makes mobile phones. We would simply design them and then make the brand name available to license."
This interview seems to be another blow to Microsoft. The folks tried to gain the market share of a lost brand with new features and innovations and those old folks are back in action with new designs and features. Obviously the deal to takeover Nokia was a loss contract for Microsoft. They expended nearly $7.2 billion to take over a company with merely 3% market share. Another new came along is that, Microsoft declared that they are fusing its device groups with its operating system division under new Windows and Devices Group.
Nokia on a safer plot is carrying on with its network equipment business. Last April they took over Alcatel-Lucent for $17.8 billion. This is a clear declaration that they will expand over its current mainstay. Also it had saved its mapping business, on which many premium automobile giants like BMW, Audi and Mercedes had interest. The mapping business is also attracted by tech giants in Silicon Valley and Chinese Internet. When Rajiv Suri was asked, whether the company have any potential buyers for this tech, he answered that, anyone who can improve the business in its long run is a good buyer.
However the folks are excited over the words of CEO of Nokia. Many of those gadget lovers want Nokia to try out its fortunes in Android Smartphones along with its indigenous Windows smartphones. Could they gain the old glory is a question, but they could definitely give a tough competition in the market, that's for sure. Sooner or later we can expect handsets designed and manufactures by Nokia like the old days.