Lenovo to give a tough challenge to the Smart phone giants
It has been a long tiring wait for the anxious Lenovo lovers.
Though all of us knew about the Lenovo's step into the smart phone mobile world but finally the wait is over. All the mobile lovers were waiting with keen eyes to give a hand on to the much waited Lenovo's Intel-powered K900 smart phone.
Finally, the Lenovo's Intel-powered K900 smart phone is all set to make a great treat as it launches in China. The Lenovo is all set to make a steering mark in smart phone market.  At one point of time it was only the Apple iPhones who had the supreme authority in the smart phone business. Which in recent time's is taken over by the Samsung, HTC and Sony Corporation, but Lenovo who are considered as one of the pioneers of notebook creation in the computer market are all set to give a big bang with their latest Lenovo's Intel-powered K900 smart phone.
So let us take a closer view on the special specs of the latest flagship mobile from the Lenovo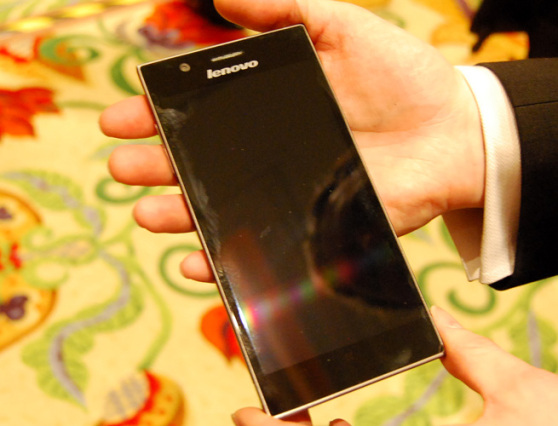 The Lenovo's flagship model Intel-powered K900 smart phone has Intel atom processor and it has the android's latest version of jelly bean 4.2 – The latest Lenovo model in thickness is only 6.9 mm and has an Intel dual core processor. The smart phone from Lenovo is totally protected against scratches and video covering features in High Definition quality effects.
The Lenovo smart phone has an Intel processor and storage of 2GB RAM– The Lenovo entered in the smart phone marketing with a processing unit. If compared with other Big giants be it the Apple or the Samsung, the Lenovo has done a joint partnership with Intel for dual core processor.  The Lenovo's Intel-powered K900 smart phone has a chip of Intel Atom and which is popularly nicknamed as Clovertrail and it runs at 1.8 GHz. These exciting features of the processing unit of the smart phone from Lenovo make it extremely smooth for the android jelly bean 4.2 to run without any problem.
It has thin metallic Gorilla glass – TheLenovo's Intel-powered K900 smart phone has a metallic casing which makes it look classy and much superior in gate up and design unlike the plastic back casing of Samsung S4. Adding to its superior casing it is only 6.9 mm in its thickness. One of the most exciting thing with this Lenovo's flagship smart phone is that, you get an option to choose your preferred casing. Either you can select the simple black trademark logo with Intel and Lenovo logo or another one where you have rich graphics and patterns.
It has IPS screen – The latest release from the Lenovo which is all set to give a tough fight to the Apple and Samsung has a super high definition IPS screen with 441 pixels per inch. It can be clearly described as one of the best display screens to view images and video with crystal quality.
It also has a 13 MP camera and a good battery stand by. If you are in China then you can quickly grab it , In other parts of the world one has to wait till July 2013.