iPhone 11 Pro Max Review: Unleashing the Power of Apple's Transformative Triple Camera System and More
Apple iPhone 11 series includes the iPhone 11, iPhone 11 Pro, and the top-of-the-line iPhone 11 Pro Max. Among them, the iPhone 11 Pro strikes a perfect balance between affordability and top-notch features, making it a standout choice for many.
iPhone 11 Pro Max – A Marvel in Every Aspect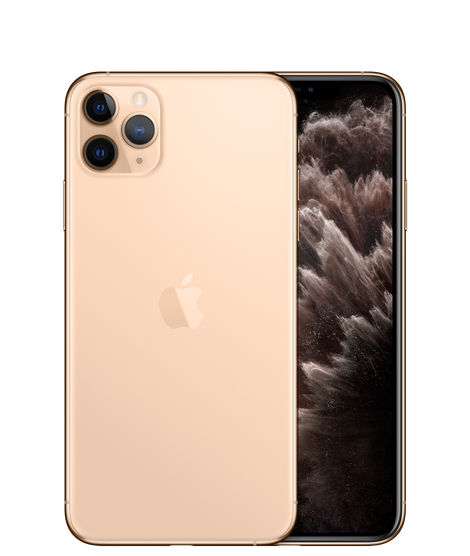 Whether you're an Apple newbie or a seasoned veteran, the iPhone 11 Pro Max will leave you in awe with its unrivaled features. Let's delve into what sets it apart from the iPhone 11 and iPhone 11 Pro Max. The transformative triple camera system is has a massive leap in photography capabilities compared to the iPhone 11's 12MP ultra-wide and wide dual cameras. With Super Retina XDR Display, Custom A13 Bionic chip, remarkable battery life, and the toughest glass ever seen in a smartphone, the iPhone 11 Pro Max takes innovation to new heights. Additionally, iOS 13 brings faster and easier Face ID authentication to keep your device secure.
Sleek Design and Color Options
The iPhone 11 Pro and iPhone 11 Pro Max both feature a stainless-steel and glass design, with custom, textured matte glass and surgical-grade stainless steel. Available in three storage variants – 64GB, 256GB, and 512GB – and four stylish colors – midnight green, space grey, silver, and gold – the iPhone 11 Pro Max offers a premium feel that matches its extraordinary performance. The iPhone 11 Pro Max has an All-Screen Super Retina XDR display, offering an impressive 6.5-inch display, while the iPhone 11 Pro features a slightly smaller 5.8-inch screen.
Revolutionary Triple Camera System
Prepare to be dazzled by the iPhone 11 Pro Max's triple camera system, a masterpiece of cutting-edge technology blended with Apple's signature simplicity. Capture up to four times more scenes in low light, and elevate your photography skills with the Ultra Wide, Wide, and Telephoto Cams. Zoom between lenses seamlessly for a captivating, expanded view. The phone's video capabilities are equally impressive, allowing you to shoot 4K videos with exceptional detail and smooth motion. With iOS 13's advanced video editing features, you can now edit your videos with the same finesse as your photos.
Brilliant Night Mode and Smart HDR
The new Night Mode, driven by intelligent software and A13 Bionic, enables stunning low-light shots. Even in dark settings, you can rely on the iPhone 11 Pro Max to deliver striking images with impressive detail and clarity. The Smart HDR with machine learning brings out the best in every photo, enhancing facial and background details for picture-perfect results. The High-Key Light Mono effect adds a touch of studio-style sophistication to your portrait shots.
Enhanced Display and A13 Bionic Chip
The Super Retina XDR display brings you two new levels of brightness, ensuring a remarkable visual experience. With consistent color brightness, wide color gamut, True Tone for reduced eye strain, Haptic Touch for faster navigation, and true blacks, the display stands as a testament to Apple's commitment to excellence. Powered by the A13 Bionic chip, the iPhone 11 Pro Max has the fastest processing speed ever seen in a smartphone, making multitasking a breeze.
Unmatched Battery Life and Convenient Siri Integration
Experience a dramatic leap in battery life, with up to 4 more hours on the iPhone 11 Pro and 5 more hours on the iPhone 11 Pro Max compared to previous models. Fast charging capabilities enable up to 50% charge in just around 30 minutes, ensuring you stay connected throughout the day. Siri, your personal assistant, further enhances the iPhone experience, making it more convenient and efficient than ever before.
Water and Dust Resistant, With Ultra Wideband Technology
Rest assured, your iPhone 11 Pro Max is built to withstand the elements. With the toughest front and back glass and superior water resistance, it can handle whatever life throws your way. Moreover, the new Apple-designed U1 chip with Ultra Wideband technology ensures precise spatial awareness, allowing for faster file sharing through AirDrop.
In Conclusion
The iPhone 11 Pro Max is a technological marvel that promises an unparalleled smartphone experience. Its transformative triple camera system, remarkable display, powerful A13 Bionic chip, and extended battery life make it a top-tier choice for enthusiasts and professionals alike. If you're seeking a device that effortlessly blends innovation with simplicity, look no further than the iPhone 11 Pro Max. Unlock the true potential of your smartphone with this remarkable piece of technology.